There are a lot of things we can learn from Dua Lipa. How to rock platforms that reach for the sky, how to not get back into a toxic relationship or into an unhealthy situationship (New Rules says it all) and of course how to dance (we'd add singing to the list but quite frankly if we could learn to sing like Dua this would be more attuned to a great-kept secret article).
Now, Dua's got a few more tips to share and perhaps some of the most important – meditation and yoga.
Dua recently released the latest episode of her podcast, Dua Lipa: At Your Service.
The mini-series geared for the global north's summer shares fun, thoughtful and wholesome content from the pop singer's adventures.
Cooling things down, the last two episodes focus on yoga and meditation led by Dua.
The yoga flow session offers 30-minutes of a guided session. The meditation session serves up 10 minutes of reflection and grounding oneself as well as breath work. Dua's voice, smoother than silk, is the perfect guide and you'll easily feel a deep sense of calm within the first few seconds.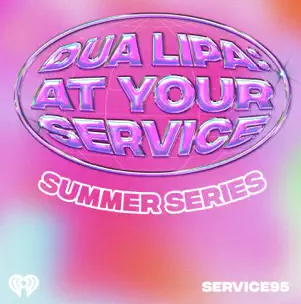 Beyond the wellness aspects, Dua's podcast also shares some food for thought. One episode everyone should listen to is the Nadia Murad and Amal Clooney conversation that sees Dua joined by the Nobel Peace Prize winner and her legal counsel, Amal Clooney.
You can listen to Dua's podcast on Apple Podcasts.
ALSO SEE: 
Feature Image: Laura Gulshani