Have you ever experienced waking up in the middle of the night, extremely parched, desperately seeking water and ending up gulping down a ton? We know how annoying this can be, especially if you were dreaming so sweetly.
It is quite a baffling situation that many people encounter as it occurs out of the blue and infrequently.
So, if you are wondering if there are any underlying causes for this phenomenon, here are some possible causes.
Dehydration
Staying hydrated is very important – especially in winter. Our bodies are made up of 60% water, but sometimes waking up thirsty is caused by not drinking enough water during the day. This dehydration becomes exacerbated when you're asleep for hours without consuming any water.
Throughout the day, our bodies lose water through various means such as sweating, urinating, and even breathing. If we don't adequately replenish this lost fluid, our bodies can become dehydrated, which could result in you gasping for water in the middle of the night.
Pro Tip: Ensure you're drinking enough water throughout the day.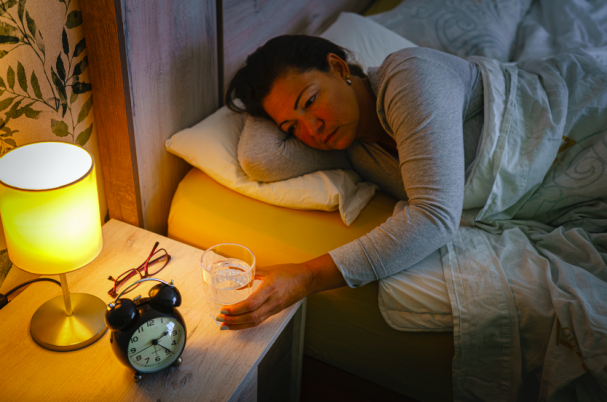 ALSO SEE: Don't dry up this winter – Increase your water intake and stay hydrated
Dry environment
The environment in which you sleep can also play a role in nighttime thirst. Dry indoor air, particularly in heated or air-conditioned spaces, can cause moisture to evaporate from your body, leading to dehydration.
Consider using a humidifier in your bedroom to add moisture to the air. This can help prevent dehydration and alleviate dryness in your throat and nasal passages.
Mouth breathing
Most people breathe through their noses when they sleep, but if you happen to breathe through your mouth, your air passage can become dry, leaving you extremely thirsty when you wake up. Mouth breathing may have something to do with the position you sleep in, but it could also indicate the presence of a condition like sleep apnea if it happens regularly.
You might also breathe through your mouth if you're dealing with allergies, a cold or a stuffy nose.
Diet
Certain foods, particularly salty and spicy foods, can trigger your thirst. If you eat these types of food at dinner time, you may find yourself waking up to grab a drink.
Pro Tip: Beverages like alcohol or caffeine can leave you feeling parched at night.
Medications
Certain medications have been shown to result in dry mouth and increased thirst. Medications like diuretics, antihistamines, and some antidepressants can have this effect. Medical conditions such as diabetes and kidney disease can also contribute to excessive thirst.
Always consult with your healthcare provider if you suspect that your medication is causing nighttime thirst. They may be able to suggest alternative options or adjust the dosage to alleviate this symptom.
Pro Tip: Keeping a glass or bottle of water by your bedside can provide immediate relief if you wake up feeling thirsty.
Waking up in the middle of the night with extreme thirst can be frustrating but understanding the potential causes can help you identify possible solutions. Remember to prioritize hydration, create a sleep-friendly environment to enjoy an uninterrupted, peaceful night's sleep.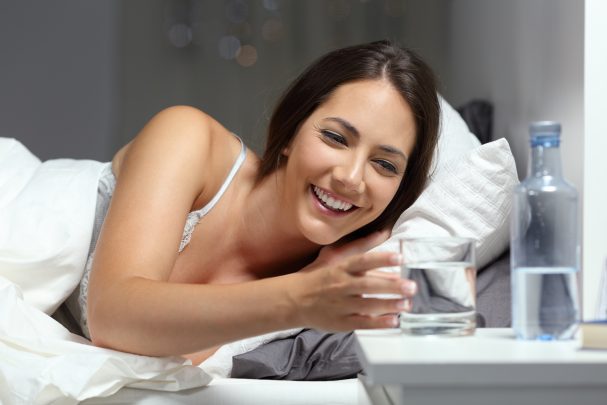 Pro Tip: Drink a glass of water within 30 minutes of waking up.
Now that you've had so much water, you might need to make a few extra trips to the bathroom during the night.
ALSO SEE: 
Featured Image: Getty