The weather is cooling down in South Africa so it's normal to be spending a little more time indoors. Luckily there is plenty entertainment on the Netflix April watchlist to keep everyone happy. New shows, returning shows, local stories and international faves. It's all coming to your screen with Netflix.
The Netflix April watchlist
Trivia Quest – episodes releasing daily from 01/04
Test your knowledge of history, art, science and more across varying levels of difficulty in this interactive trivia series.
Get Organized with The Home Edit: Season 2 – 01/04
Clea and Joanna return to tame the clutter of celebrities and everyday clients with their signature rainbow style — and open a door into their lives.
Apollo 10 1/2: A Space Age Childhood – 01/04
In this family-friendly Netflix April original, a man narrates stories of his life as a 10-year-old boy in 1969 Houston. Expect weaving tales of nostalgia with a fantastical account of a journey to the moon.
Ronny Chieng: Speakeasy – 05/04
It's the global premiere follow up to his highly acclaimed debut Netflix stand-up comedy special, get ready to welcome back Ronny Chieng! This time Ronny performs live in New York City in the intimate setting of the Chinese Tuxedo bar and restaurant.

onny shares his take on the pandemic, race relations, cancel culture and stories from his experiences as an international touring comic.
Michela Giraud: the Truth, I Swear! – 06/04
Yup, there's more laughing to come on the Netflix April watchlist! Italian Michela Giraud has a whole lot to unpack. Career success. Fame's shortcomings. The cringeworthy label of "curvy" and tough ballet days during her youth. 
Return to Space – 07/04
Elon Musk and SpaceX engineers embark on a historic mission. The Netflix documentary covers their journey to return NASA astronauts to the International Space Station and revolutionise space travel.
Senzo: Murder of a Soccer Star – 07/04
Soccer player Senzo Meyiwa was a national hero before his killing shocked South Africa. Who did it, and why? This docuseries dives into the evidence.
Green Eggs and Ham: Season 2 – 08/04
A secret story, an unsolved mystery, a new beginning — and spies! Settle your kids in for a second helping of Seuss-inspired fun and epic adventure.
Our Great National Parks – 13/04
Discover the world with right from your home with Netflix! An epic five-part series narrated by President Barack Obama that invites viewers to celebrate and discover the power of our planet's greatest national parks and wild spaces.
Selling Sunset: Season 5 – 22/04
New loves. Old foes. An exciting fresh face. With the luxury market on fire, competition comes to a boil at the brokerage. Who'll shine — or stumble?
The Mystery of Marilyn Monroe: The Unheard Tapes – 27/04
We know what you are going to be watching this public holiday! In this documentary, an investigative journalist reexamines the mysterious death of Marilyn Monroe, sharing his extensive audio interviews with the people who surrounded her.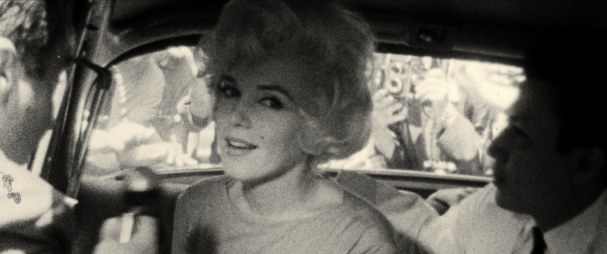 Silverton Siege – 27/04
This Netflix film features a largely South African cast with the likes of

Thabo Rametsi, Noxolo Dlamini, Stefan Erasmus, Arnold Vosloo, alongside a number of other well-known South African actors including Tumisho Masha, Michelle Mosalakae and Elani Dekker. 

Tensions collide when a bank heist goes awry after an anti-apartheid strike. Based on a true story from the 1980s.
Grace and Frankie: Season 7 – 29/04
Though exciting it might also be the saddest item on the Netflix April watchlist because it's the final episodes folks! However, there's big plans set for a great farewell. Including Dolly Parton in a guest-starring role, which will mark her long-awaited reunion with Jane Fonda, and Lily Tomlin. It has been over 40 years since they were all starring together in the classic comedy film 9 to 5!
Ozark: Season 4 Part 2 – 29/04
Facing threats from all sides, Marty and Wendy fight to keep their family together, appease the cartel and the FBI — and leave the Ozarks for good.
Featured image by Mollie Sivaram on Unsplash.
ALSO SEE: