Over the last few years, fantasy genre TV series have flooded our screens. And these shows have become popular precisely because they offer magical escapist tales where dragons, trolls, and brilliant warriors seem to coexist.
It is in programmes like Supernatural, Good Omens, Stranger Things, and Game of Thrones where eerie creatures and equally eerie characters come to life. They transport audiences to an otherworldly setting where the impossible unfolds right in front of their eyes.
ALSO SEE: Why You Need To Watch Nine Perfect Strangers By Big Little Lies Writer
The Witcher 
In December 2019, Netflix released the first season of The Witcher, a captivating new series that follows a mutated monster hunter named Geralt of Rivia (played by Henry Cavill) as he battles beasts to secure his livelihood.
Although Geralt informs a great deal of the series's plotline, The Witcher comes alive with a host of powerful female sorcerers, too. In fact, female-led magic and spell-casting is a remarkably significant feature of the show.
This strong female presence has reminded viewers of a certain other fantasy show in which women also play a number of vital roles.
Both critics and first-time watchers have even started referring to The Witcher series as the 'new' Game of Thrones.
Yet, regardless of whether there's an iron throne in The Witcher or not, the series does manage to fill a certain 'TV gap' now that Game of Thrones has officially come to an end.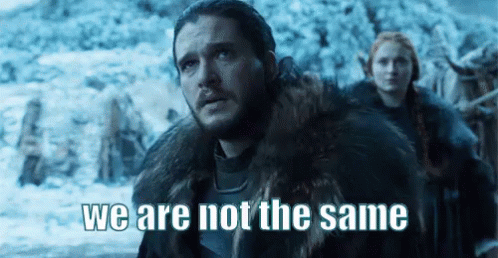 After eight seasons, Game of Thrones is an indisputable household name. So, it comes as no surprise that the show's immense success has left TV production companies scrambling to produce a similar hit.
ALSO SEE: First-Look At The New TV Series Catherine The Great
Book Adaptations 
As one successful show follows another, it's clear that there's a market for fantasy-genre TV. But where exactly do the ideas behind these shows come from? Well, the answer is simple: book adaptations.
Game of Thrones is based on a series of fantasy novels written by George R. R. Martin. And The Witcher, in a similar way, is based on the fantasy novels written by Polish author Andrzej Sapkowski. 
Creators of Stranger Things, the Duffer Brothers, have shared in numerous interviews how the Choose Your Own Adventure novels and Stephen King's books undoubtedly influenced the making of their '80s nostalgic series.
Supernatural, on the other hand, draws its source material from urban legends and folklore.
ALSO SEE: 5 Best Book-To-Film Adaptations
Fantasy and Mythology 
Fantasy books and mythological tales passed down via oral tradition as with folklore subsequently create a large pool of stories for producers to extract new material from. J.R.R Tolkien's Lord of The Rings trilogy, for example, is lined up as the next big book-to-TV adaptation.
But could a series about 'Middle Earth' eclipse Peter Jackson's spectacular films on the beloved fantasy novels? Naturally, Game of Thrones comparisons will rise once again, but what exactly about the new Lord of the Rings series can we expect to see?
The show was first announced in November 2017 after Amazon issued a statement confirming they acquired the global rights to produce a multi-season television adaptation.
Amazon allegedly paid close to $250 million to secure the rights, which already solidifies the upcoming project as the most expensive TV series ever. This figure doesn't include the additional costs needed to actually make the show.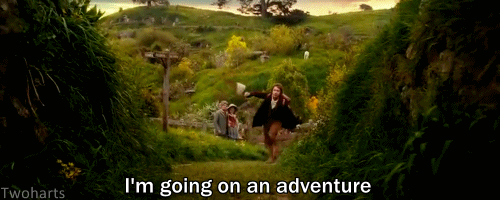 Amazon also announced that, unlike Peter Jackson's films, the new TV series will take place during the Second Age of 'Middle Earth', a time period of 3 441 years that precedes The Fellowship of the Ring. This immediately shut down rumours of how the show will offer an origin story of Aragorn, son of Arathorn – one of the novel's most heroic characters.
With only five definite seasons in their deal for now, which also includes a potential spinoff series, Amazon were only granted permission to film a story within the Second Age.
The Second Age
According to Tolkien scholar and consultant Tom Shippey, the show may theoretically ask and answer some of the questions about the Second Age that Tolkien didn't. He further explains that whatever they choose to do "must not contradict anything which Tolkien did say. It must be canonical, it is impossible to change the boundaries which Tolkien has created. It is necessary to remain 'Tolkienian'."
Alike the movies, it has been confirmed that the series will be also be filmed in New Zealand and that the first season will consist of 20 episodes.
The show's official Twitter account also released the names of the first cast members, including Australian actress Markella Kavenagh (of Picnic at Hanging Rock fame), Robert Aramayo (of Game of Thrones fame), and Nazanin Boniadi (of Hotel Mumbai and How I Met Your Mother fame).
A grand journey is defined by its travelers. Meet the first members of our fellowship. #LOTRonPrime. A THREAD.

— The Lord of the Rings on Prime (@LOTRonPrime) January 14, 2020
Not confirmed by Amazon, however, is the rumour that the role of Gandalf may possibly be played by a woman.
Actress Robyn Malcom (who played a minor role in Peter Jackson's The Two Towers) feels a gender-reversal of Gandalf's character could be an excellent addition to the series. While in conversation with Stuff, Malcolm said, "Those old legends, those old mythical stories, they're so based within a patriarchal landscape. Why not look at the magic of a matrilineal world, where the magical powerhouses are women?"
If a woman were to play the mighty wizard, we'd assume the production company would try and find an A-list actress to fill the role. Our guess is as good as yours as to whether something so groundbreaking could happen. Either way, we're excited to see this project come to life.
Where will we be able to watch it?
In order to watch Amazon Prime content in South Africa, you'll  have to register and pay for an account with the online streaming service Prime Video. This is where the TV series will most likely first appear before it is distributed across other video platforms.
The series was already renewed for a second season in November 2019, and is expected to continue shooting the first season next month. Jennifer Salke, Head of Amazon Studios, confirmed in an interview with The Hollywood Reporter that Amazon has targeted 2021 as the debut year for the show.
ALSO SEE: Riveting Real Life Reads