As much as we hate to admit it, cooler weather has already arrived. Before we know it, we'll be in the middle of the cold months! Do you know how to prep your hair for winter? This is the time of the year that our hair suffers the most due to the extreme drop in temperature. Exposure to excessive cold can lead to dryness, dehydration, split ends and breakage. Simultaneously, exposure to indoor heating can draw moisture from the skin and hair, also resulting in dehydration.
Between heated indoor spaces and cold air outside, our hair takes a beating. And while winter isn't anything to dread, it does call for extra TLC. Just like our skincare, winter calls for added nourishing ingredients in our haircare regimes.
ALSO SEE: Five tips skincare experts want you to know this winter
The best way to get your hair ready for colder months
As your prep your hair for winter upping your conditioning will become your best friend. Incorporating a weekly hair treatment into your regimen is the easiest way to increase moisture and hydration while also preventing split ends, strengthening hair and protecting against damage and breakage. While consistently using a nourishing conditioner goes a long way to keep your tresses happy and healthy.
We love the wide range of Hask hair treatments and deep conditioners are designed to do just that. Making use of some of nature's most nourishing ingredients, there is something for everyone. These are the ingredients we recommend you start using now. This not only to prep your hair for winter, but also to maintain its shine throughout the season.
Argan oil
High in antioxidants, essential fatty acids and vitamin E, argan oil has been trusted for centuries. It is a common ingredient to nourish, hydrate and protect hair. Nicknamed 'liquid gold', this multi-tasking ingredient is both a moisturiser and a sealant. This means that it has the ability to penetrate the hair as well as lock in moisture by sealing the strand on the surface. Not only will this prep your hair for winter but make it softer and more manageable too.
Try: Hask Argan Oil Intense Deep Conditioning Hair Treatment, R74.99 at Clicks.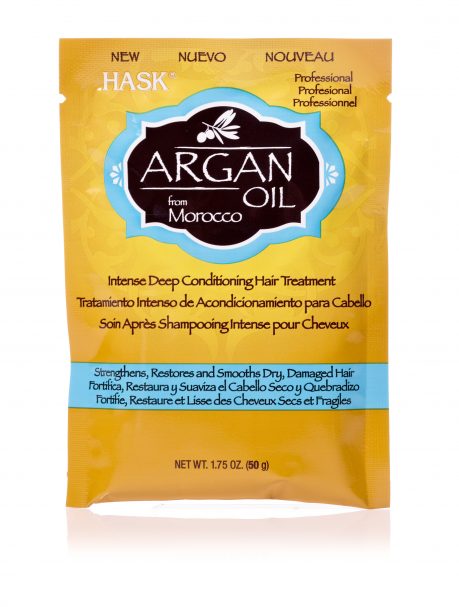 Hemp seed oil
A member of the cannabis sativa species of plant, hemp seed oil is a clear green oil made by cold-pressing hemp seeds. Believed to have many health benefits, hemp seeds are rich in polyunsaturated omega-3 and omega-6 fatty acids. This natural oil is especially beneficial for your scalp. It is known to relieve symptoms of dry and itchy skin, and has the ability to promote healthy hair growth. When it comes to the hair itself, hemp seed oil moisturises, increases shine and revives damaged hair.
Try: Hask Hemp Oil & Agave Moisturising Deep Conditioner, R74.99 at Clicks.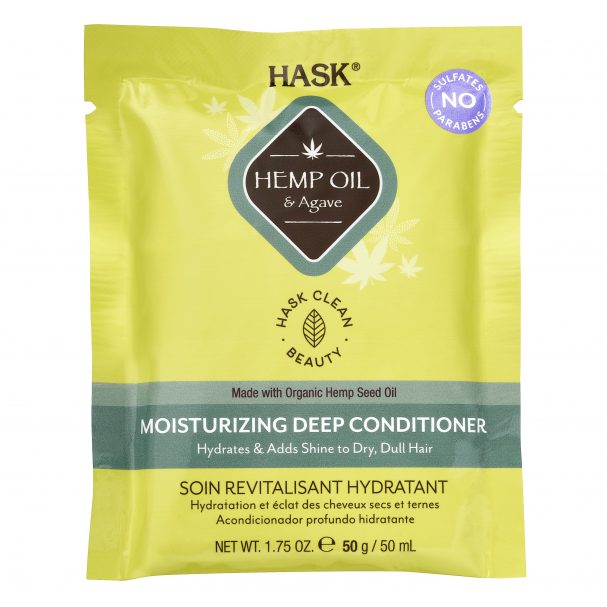 ALSO SEE: The budding wellness world of CBD explained
Shea butter
A fat derived from the nuts of the shea tree, shea butter is rich in vitamins A and E, as well as essential fatty acids. Not only do these fatty acids help reduce dehydration, but they also minimise frizz and increase manageability. But it gets even better, because shea butter is non-greasy so you won't be left with flat oily hair either! Shea butter is a great addition to prep your hair for winter since it has the ability to prevent future dryness and damage, as well as restore past and current damage and dryness.
Try: Hask Shea Butter & Hibiscus Oil Anti-Frizz Deep Conditioner, R74.99 at Clicks.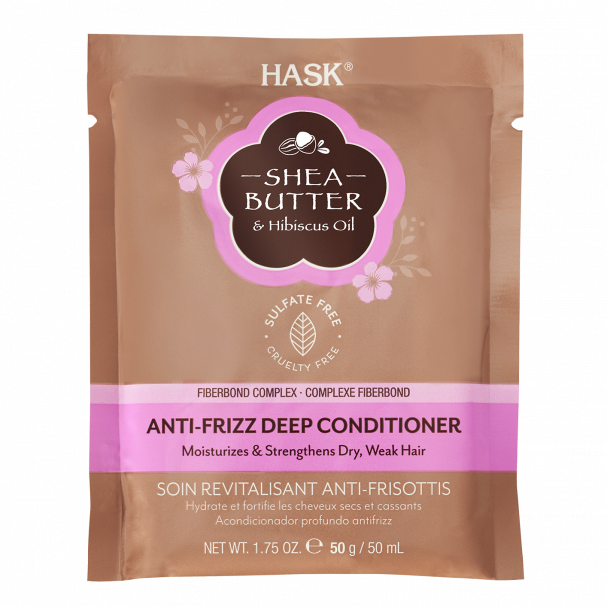 Keratin
Keratin and hair go hand-in-hand. It is a type of protein naturally found in our hair, skin and nails, as well as in the body's internal organs and glands. It is a protective protein and is the structural building block of the hair. When applied to hair, keratin works by smoothing the cells that overlap to form the hair strands. The hair cuticle (layers of cells in the hair strand) absorb the keratin, resulting in smoother, shinier and more manageable hair. Have curly hair? Keratin can combat curly hair's frizz too.
Try: Hask Keratin Protein Smoothing Deep Conditioner, R74.99 at Clicks.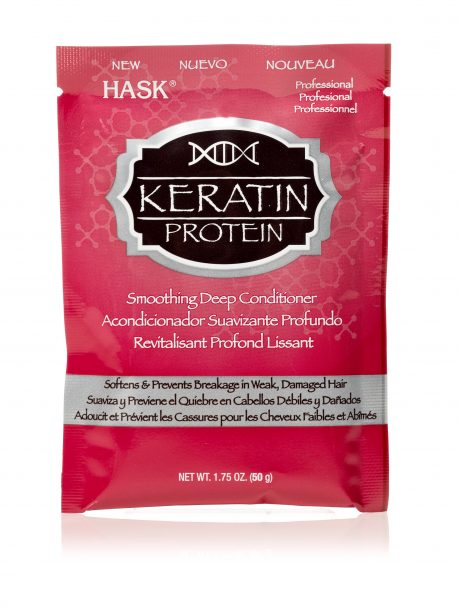 ALSO SEE: 9 Best products for curly hair
Monoi oil
This may be one you haven't heard of before, but monoi has been used for centuries. It originated from soaking Tahitian gardenia petals in pure coconut oil. The term 'monoi' is very specific – it can only be used for oils that are sourced from the French Polynesian region. Gardenia petals are rich in vitamin E, an antioxidant that helps promote healthy hair growth and a healthy scalp. Coconut oil is highly moisturising and filled with anti-inflammatory properties. The powerful combination of both ingredients not only helps protect hair from the environment, but also hydrates and nourishes for winter-ready tresses.
Try: Hask Monoi Oil Nourishing Deep Conditioner, R74.99 at Clicks.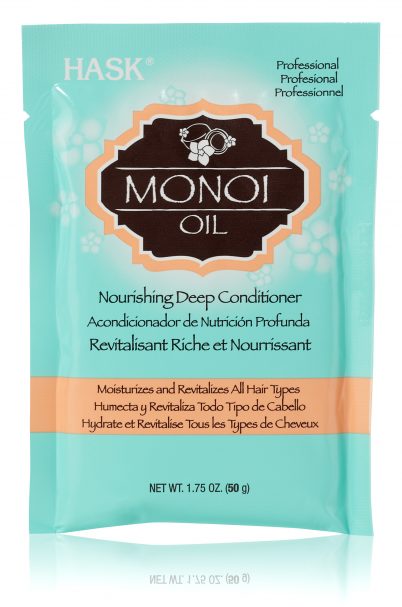 ALSO SEE EVOLUTIONARY HAIR TREATMENTS