This classic French staple can take any outfit to the next level. Versatile and timeless, stripes can be worn during any season, at any time of the year no matter the occasion. Here's how to add stripes to your next outfit.
Here's what's trending right now…
Monochrome
The black and white stripes have been associated with a rebel spirit.  If you want to achieve the off-duty glamour of a timeless French style icon black and white stripes is the trend to add to your wardrobe- great for looking smart in the office too. If you opt for monochrome stripes, try to accessorize with color to pack a real punch.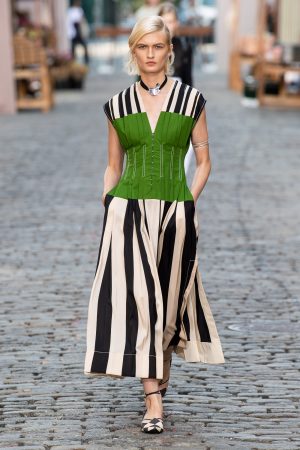 Tory Burch Spring 2022 
 Colour stripes
One way to spruce up the classic monochrome stripe is to add some colour, giving it more of an edgier look. Try colors like bright blue and vivid red paired with white, or better yet if you are daring enough, experiment with colors in a range of hues. For a panache effect, think clashing colors in rainbow brights on a larger stripe.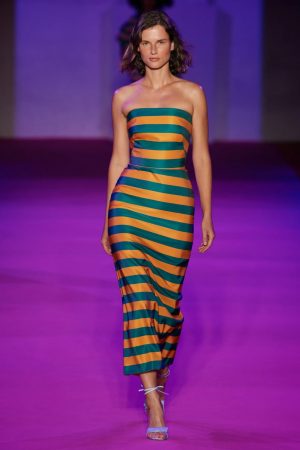 Brandon Maxwell Spring 2022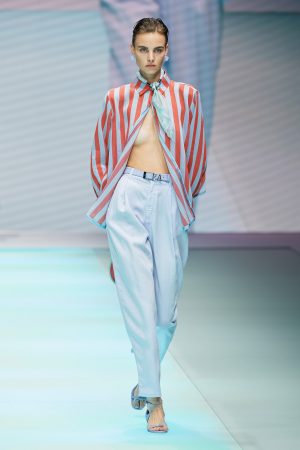 Emporio Armani spring 2022
Mix and Match prints
Don't be afraid of mixing! Mixing stripes with wider stripes or other patterns will elevate your outfit to uber-cool in no time! When wearing stripes with stripes, it helps to find items in differing textures. This will take the look away from being one-dimensional, try to choose one print to dominate and one as an accent and make sure the prints are of different textures if you can.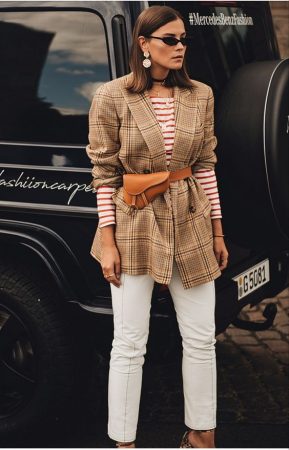 Subtle stripes
A little subtlety can go a long way. If you're not one for all over stripes, and want to try a subtle stripe, opt for stripes on the sleeve or the hem, or simply add a striped scarf. Play with positioning and placement to inject an element of fun and to make a statement.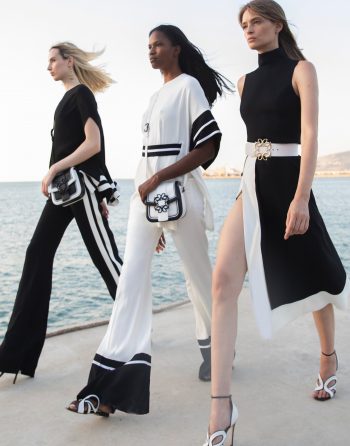 Elie Saab, RTW Resort 2022
Stripe on stripe
if you're bold enough, the stripe on stripe trend is just for you. Go head to toe in full stripe. Our favorites are striped suits for a more put-together look but slouchy pairings will give off a more relaxed vibe if that's what you're after.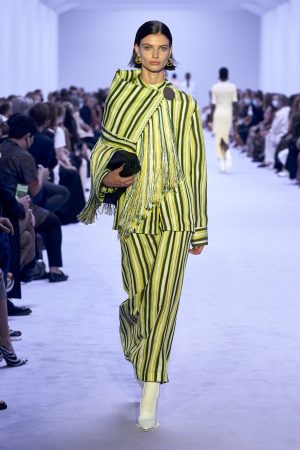 Jil Sander Spring 2022
ALSO SEE YOUR STYLE DOSSIER FOR 2022