Every season, nail trends evolve to suit the mood, and Spring brings with it a fresh palette of shades! Whether you prefer subtle pastels or bold, eye-catching colours – there's something for everyone.
Here are Spring's trendiest nail colours for 2023:
Minty green
Mint green is the ultimate springtime colour, evoking freshness and renewal. This shade is perfect for those who want a soft, soothing colour. Opt for a pale pastel mint or a slightly bolder, deeper shade to add a touch of elegance to your Spring debut. This colour pairs exceptionally well with floral prints and pastel outfits, making it a versatile choice for the season.
View this post on Instagram

They call me mellow yellow
Nothing says spring like a burst of sunshine, and yellow nails are here to bring that cheerful vibe to your fingertips. From soft pastel yellows to bold, sunflower-inspired shades, yellow nails are a vibrant choice for the season. Elavate your spring dresses and floral accessories work wonderfully with a pop of yellow on your nails.
View this post on Instagram

Coral crush
Coral is a timeless spring favourite that's made a comeback in 2023. This vibrant – yet not overly bright – shade adds a touch of warmth and energy to your nails. It pairs beautifully with neutral outfits and can even make your tan pop during those sunny spring days. Coral can be worn casually and for special occasions.
View this post on Instagram

Lilac dreams
Pastel shades are a staple for spring, and lilac is taking front and center in 2023. This soft, soothing colour adds a bit of femininity and elegance to your nails – perfect for adding a touch of whimsy to your look without going overboard. They pair wonderfully with spring florals and can even be a subtle statement when combined with other pastel shades in nail art or ombre designs.
View this post on Instagram

Vanilla latte
The clean girl aesthetic continues this Spring in natural nude shades. Vanilla latte is the epitome of understated elegance. This soft and creamy shade combines the warmth of vanilla with a touch of milky coffee brown, creating a versatile and sophisticated look. It's a neutral tone that's perfect for any occasion, whether you're heading to the office, a casual brunch with friends, or a formal event.
View this post on Instagram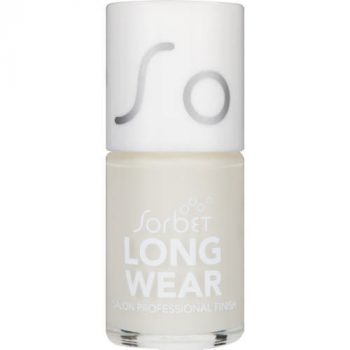 ALSO SEE:
Feature Image: Pexels