From easing anxiety to managing menopause, we reveal the best self-help books to get your body and mind in shape.
A sense of renewal is in the air, and that means there's no better time to get the body and mind in shape. But you don't need to become a qualified yogi or down green juices to transform your health and well- being. Whether you want to sleep better, eat healthier or worry less, there's a book out there that could help you.
'Self-help books are more popular than ever. This past year has forced us all to take a close look at who we are, and has also generated an interest in our psychological, emotional, physical and mental health,' says relationship and lifestyle strategist and author Rainie Howard. 'People want to take ownership of their well-being, and self-help books can make readers feel empowered and more in control of their life.'
DO SELF-HELP BOOKS WORK?
Rainie believes they can be like having a therapist on speed dial, without the hefty hourly charge! 'We're constantly going through challenging times – divorce, low self-esteem, menopause or complete burnout – but often we are not comfortable talking to another person about it.' That's why many are turning to books. 'Reading something that can relate to you and guide you, can be life-changing,' adds Rainie.
EXTRA HELP
'There are times when self-help books should be used with guidance of a professional,' says Rainie. If you're dealing with severe trauma, addiction, mental illness or even weight loss, you may want to also seek help from a trained therapist or medical expert.
FINDING THE BOOK FOR YOU | RAINIE SHARES HER OP TIPS:
1. Pick a self-help book that focuses on a specific areaof your life you want to work on. Research and read reviews to get a clear understanding if the book can benefit you personally.
2. Look for books that ask you questions to encourage your views and thoughts as you read. Great self-help books can give similar benefits to working with a life coach.
3. Ask yourself these questions: Can you relate easily to the book? Does the author understand your problems? How can the advice help you?
4. Go in with an open mind. Self-help books are more helpful when the reader is invested in reading them and applying the helpful advice.
THE BEST SELF-HELP BOOKS TO BOOST YOUR BODY AND MIND
LIVING WELL THROUGH THE MENOPAUSE by Myra Hunter and Melanie Smith
The menopause brings about physical, mental and emotional changes, which can make you feel like you are just keeping your head above water. Based on a wealth of research, Myra Hunter and Melanie Smith's book uses cognitive behavioural therapy (CBT) to help women cope.
✣ BEST FOR Improving physical and mental health during the menopause.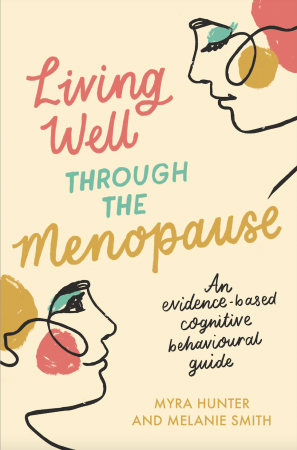 THE SCIENCE OF SLEEP: STOP CHASING A GOOD NIGHT'S SLEEP AND LET IT FIND YOU by Heather Darwall-Smith
Just one night of bad sleep can cause irritability and anxiety. But don't worry, this book promises that a restful night's sleep is achievable. By looking at factors that might be impeding sleep, you can work out the lifestyle changes needed to allow yourself to sleep naturally again.
✣ BEST FOR Perfecting your routine.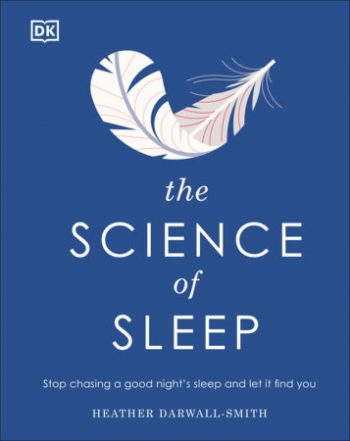 THE CALM KITCHEN by Lorna Salmon
Essentially, the foodie approach to self-care. Discover how mindful cooking, baking, foraging and feasting can lead to better peace of mind, health and well-being. Following the seasons, this is a guide to reconnecting with nature through food, cookery and ingredient- sourcing. It includes 30 great vegetarian recipes, as well as loads of insightful and informative guides on the ingredients.
✣ BEST FOR Healthy eating.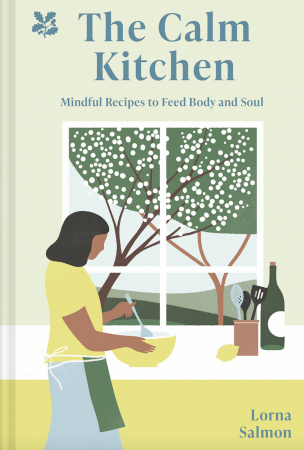 I'M SO EFFING TIRED by Dr Amy Shah
Are you constantly exhausted and feeling overwhelmed? Then you could be on the brink of burnout, a now recognised illness by the World Health Organization. In her book, Dr Amy Shah outlines anxiety-busting exercises, tips for revamping your diet, and easy ways to improve your gut health in order to balance hormones and boost your immune system.
✣ BEST FOR Beating burnout.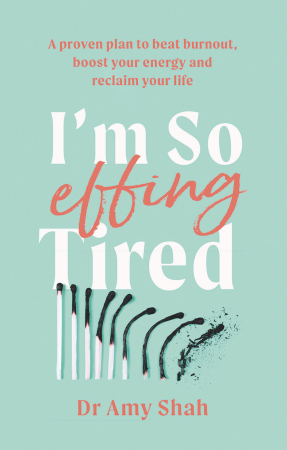 SELF-CARE FOR TOUGH TIMES: HOW TO HEAL IN TIMES OF ANXIETY, LOSS & CHANGE by Suzy Reading
Learn how to be your own safe place during difficult periods, such as illness or death of a loved one, relationship breakdowns or financial strain. The author offers advice on how to develop a self-care toolkit in times of need.
✣ BEST FOR Dealing with stress, grief, loss, change and transition.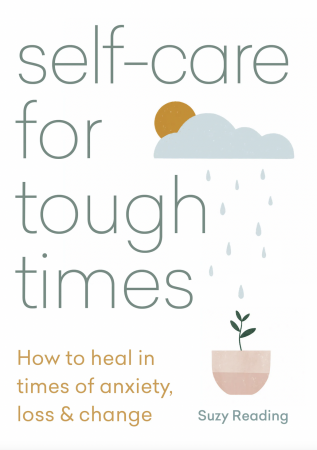 THE BRAIN FITNESS BOOK by Rita Carter
It is proven that regularly challenging the brain keeps the mind fit and healthy, and can delay age-related cognitive decline. A training manual for the mind, this book is packed with logic puzzles and cognitive exercises to help improve your memory, beat brain fog, boost processing time and sharpen your problem-solving skills.
✣ BEST FOR A healthy mind.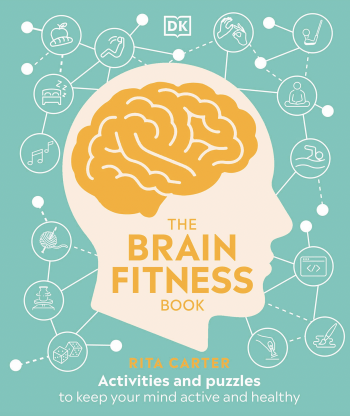 ALSO SEE BOOKCLUB: TOP 7 BOOKS OF THE MONTH