The book The Tweakments Guide: Start with Skincare by the award-winning beauty journalist Alice Hart-Davis contains all the answers to every burning beauty question you've ever had. 'Using great skincare, and finding the right products that work for you, is the key to achieving a fresher-looking face,' says Alice, 'Yet many people don't take skincare seriously because they don't know what the right products can do for them. For 20 years, I've had a ringside seat in the beauty industry, as I've watched skincare move from being "hope in a jar" to the realms of high science. I've interviewed scores of brand founders, formulators and dermatologists. I've reported on all the new "miracle creams" and "beauty-science breakthroughs", and this book tells you everything that I have learned along the way.' In this exclusive extract, Alice reveals the right products you will need to add to your beauty arsenal.
The question remains, can skincare soften wrinkles? Here's the good news: skincare can genuinely help improve the appearance of wrinkles. These are the types of products that will help:
VITAMIN C
Vitamin C will help your skin defend itself against the environment (though not to the extent that you can skip wearing sunscreen). It will also help produce new collagen, which will soften the look of wrinkles, and tone down any pigmentation.
TRY: Lamelle Vita-C Lipid Serum R849, dermastore.co.za. This cult product brightens and hydrates skin with a lipid-soluble concentration that is ideal for dry and sensitive skins, since it keeps the lipid barrier replenished as
it gets to work.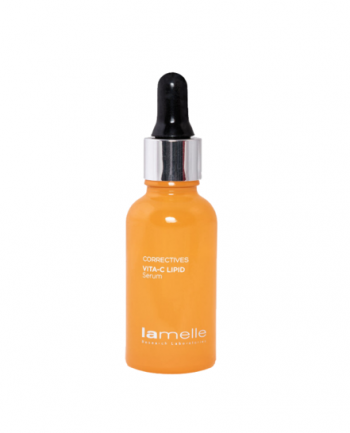 DADDY'S DEALS: TREAT YOURSELF TO A A 60 MINUTE MICRO-NEEDLING SESSION AT LA GLACE BEAUTY CLINIC FOR ONLY R299.00
PEPTIDE COMPLEX
Peptides are ingredients that act like chemical messengers to turn on particular biochemical processes in the skin. Find the right key, or peptide, to switch on a process and you could be looking at a great result. The best-known peptide is Matrixyl 3000– old-fashioned, but still reliable.
TRY: Environ Focus Care Youth+ Tri-Peptide Complex Avance Moisturiser POR, Sorbet or BioMedical Emporium
Peptide Therapy R1 650, biomedicalemporium.com
 SUNSCREEN
The most vital skincare product you can own is a moisturising sunscreen, which you must wear every day – because what really hastens ageing in the skin is daily exposure to ultraviolet light. Wearing sunscreen reduces the effects of UV light on the skin, and that means fewer wrinkles over time.
TRY: REN Clean Screen Mineral SPF 30 Mattifying Face Sunscreen Broad Spectrum R750, Woolworths. This is a broad-spectrum protection that is all-mineral and naturally derived. It's mattifying, which is perfect if you don't like the shine sunscreen so often gives.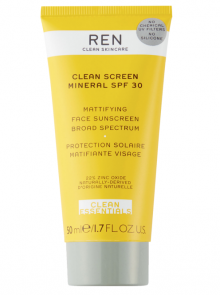 RETINOID
Using some form of vitamin A can be transformative for the skin because it kick-starts collagen production and, at
the same time, reduces the rate of collagen breakdown in the skin, so your existing collagen lasts longer, and
new collagen is made faster. Retinoids also speed up the rate at which older, slow-moving skin cells will renew,
which has an exfoliating effect on the skin. They also reduce oiliness, which in turn reduces the chances of blocked
pores and acne, and also quietens down the production of excess pigment in the skin. Put together, all these effects make
the skin look clearer and less wrinkled.
TRY: Lamelle Correctives 3.0 RA Serum R780, dermastore.co.za. A well-formulated, lipid-based serum that prevents retinoid-associated dry or irritated skin.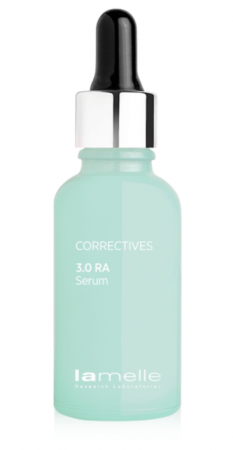 HYALURONIC ACID
Dry skin wrinkles more quickly than well-hydrated skin, so if your skin is on the dry side, add a moisturiser into your morning routine. This is applied after your vitamin C serum, before your sunscreen.
TRY: Sothys Hydra 3Ha Hydrating Youth Cream POR, Available at selected spas and salons. This contains
mushroom extract that boosts hyaluronic acid and improves barrier function.
ALSO SEE YOUR GUIDE TO CLEANSING 
[Image via Pexels]