Even if your face doesn't seem dirty, it still needs cleansing. Clean your skin carefully, and any products you use will stand a better chance of doing their job.
WHEN TO CLEANSE
Cleanse your skin morning and evening. You might be tempted to get away witha splash of water in the morning but, overnight, your body has sweated out around half a litre of water, and your oil glands have produced oil on your nose, chin and forehead. So defi nitely cleansebefore showering.
DON'T OVER-CLEANSE
Aim for your skin to be clean but not overly clean. This upsets the skin barrier, and skin that has had every scrap of oil removed from it will try to rebalance itself by producing more oil. If your skin is oily, the last thing you want is more oil. If your skin is already not good at producing enough sebum, it will become even drier.
WHAT TO USE
Use whatever you like mostly because you're likely to carry on using it. Oils make brilliant cleansers. They are great for drier or older skin, but really, they are good for most skin types, even oily.
WE LOVE: The Body Shop Camomile Silky Cleansing Oil | R270, The Body Shop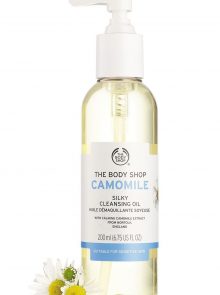 ALSO SEE HOW TO GET THE MOST OUT OF YOUR FAVOURITE PRODUCTS