Here's how to add the perfect finishing touch to any festive scheme!
Add a flourish with florals
Make a statement with supersize moral wreath hung above a fireplace or somewhere visible that makes a big statement. Create your own using a gold hoop decorated with fresh florals and greenery. Start with foliage firs, securing place with florist wire, then follow with a row of fragrant hydrangea heads or large roses.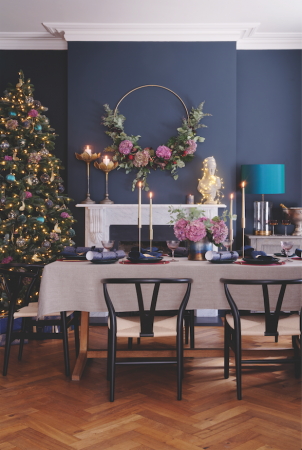 Make a festive display
Replace your normal wall art with a rustic arrangement of wreaths. Use a large branch or wooden pole  to create your display. attaching it to the wall using a couple of sturdy hooks. Decorate the wreaths with sprigs of greenery and florals, and hang using loops of white ribbon or string.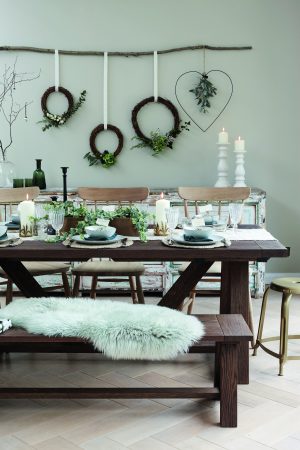 Liven up a couch
Fill empty wall space above a couch or sideboard with a line-up of Christmas garlands hung in a row. Add some sparkle by weaving in a set of fairy lights or wiring on mini glass baubles that echo the cooer theme of your tree.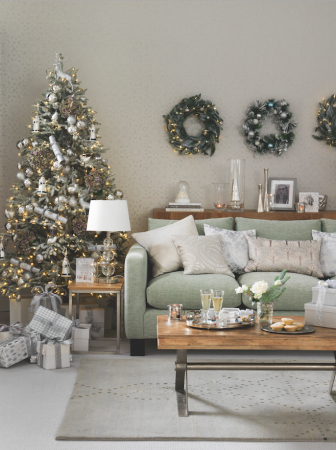 Go for gold
Swap the fir and foliage for shimmering metallics to bring a dusky color scheme to life.Decorate your mantle with a gold wreath and trailing garland, working in twinkly fairy lights and a few candle votives to add extra sparkle after dark.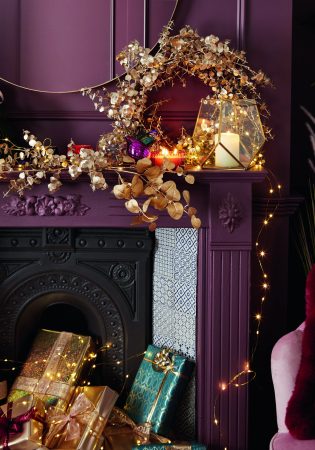 Create a hanging centrepiece
Leave space for festive fare by opting for an overhead table centrepiece. Use a fresh or faux garland and hang it from the ceiling using lengths of satin ribbon suspended from a sturdy look.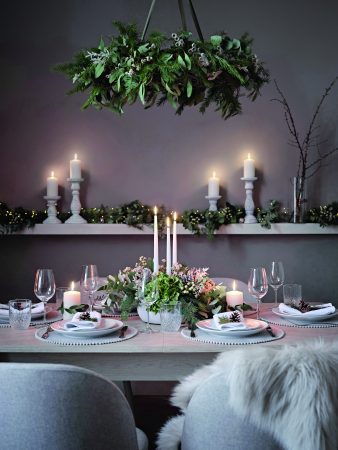 Decorate a mirror
Create a faux wreath by accessorisng a circular wall mirror with a garland of greenery. Use florest wire to secure in place, and add extra berries and baubles to fill any gaps.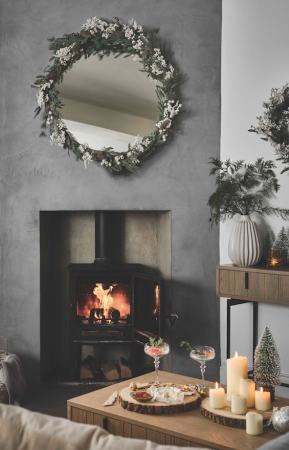 Adorn your dining chairs
Trim chair backs with greenery to add a decorative touch for festive dinner parties. Tie swags of spruce and eucalyptus with plush velvet ribbon, and hook in place.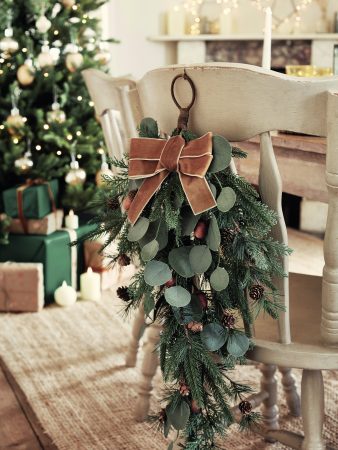 Hang a trio of wreaths
Make a dining room sideboard or console table a focal point  with a styled-up display. Simple greenery garlands look striking hung in a group of three – just vary their sizes and hang at staggered heights for an informal display.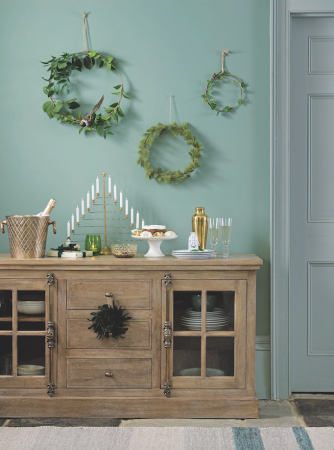 Deck your doorway
Adorn your front door with a welcoming wealth to greet guests. Team with potted fir trees and cluster of lanterns light up the porch or entrance way after dark. Attach your wreath with a swag of satin ribbon or use a mental wreath hanger slipped over the door.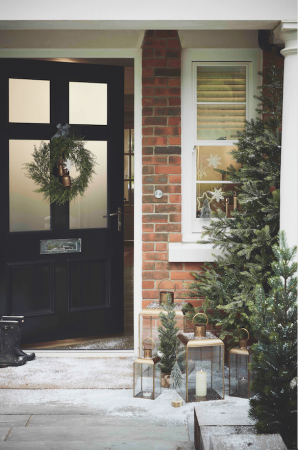 Style up a display
Treat surfaces as a festive styling opportunity. Keep arrangements simple with a greenery garland and a few sparkly pieces dotted among the foliage. To give the display height, hang a small wreath on the wall.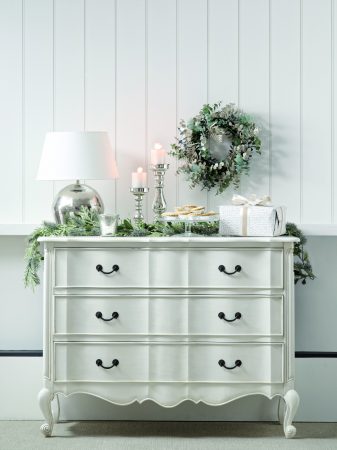 Also read: Must-have decor pieces of the month