Over the last few years, CBD (cannabidiol) has been linked with a variety of  health benefits, including managing inflammation, insomnia, chronic pain and anxiety among others.
Silver Lining Wellness recently launched a series of CBD products during the CV-19 lockdown last year. The background of starting with CBD product is due to personal interest in alternative medicine with current trend about cannabis and CBD. They offer a series of products that allows you to explore each and every one, in order to find out which is the product fit for you. Their products are carefully developed by qualified medical cannabis adviser and each batch of products made, comes with third-party laboratory test to ensure the consistent quality.
Here's some more information on how to make Cannabidiol work for you:
To maximize the effects of this CBD compound, you must first understand how it works. Basically, to provide its therapeutic effects, the compound interacts with the body's endocannabinoid system (ECS). The main role of the ECS is to maintain homeostasis/balance in the body – thus, ensuring that the body functions optimally.
Whenever the functioning of the body is thrown out of balance, the ECS comes into play; working hard to bring things back to normal, with the help of cannabinoids. And, while it's true that the body does produce its own cannabinoids, referred to as endocannabinoids, CBD supplements can be used to boost these levels – and enhance the effectiveness and speed of the ECS in restoring balance – especially in people suffering from a deficiency. The body's ability to produce endocannabinoids naturally reduces with age.
At this point, it is clear to see that you don't have to use take this supplement every day; you can take it when the body needs it, and stop when the necessary balance has been restored – or applicable health issue is resolved.
With that in mind, it is important to note that the levels of this compound in the body must be high enough for you to have any chance of experiencing its health boosting effects.
For most people, it normally takes a bit of time, as well as consistent and accurate dosing, to build up these levels to a point where the CBD can trigger positive physiological results. This can be anywhere from a few days to a few weeks, depending on your body's unique characteristics. During this period, the ECS also gets the chance to become used to these plant derived cannabinoids.
Cannabidiol is a natural supplement that is used to boost the level of cannabinoids in the body; and with it, enhance the effectiveness and efficiency of the ECS in maintaining homeostasis. To get the most out of your preferred CBD product, you don't need to take it every day; just find a dosage level and schedule that helps keep your ECS running smoothly and you'll be good to go!
Some of our favourite Silver Linings products includes:
The Lightweight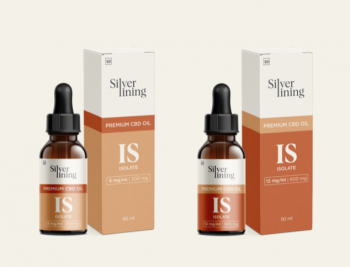 intain daily well-being
For all living species
Two different strengths
Pet friendly
Child friendly
Blend into bakery or food
Blend into lotion or cream as rub or skin care
Ingredients:
Organic raw material, Coconut MCT oil, Organic peppermint essential, Co2 supercritical extraction method.
No alcohol. No additive. Vegan friendly. (CBD Isolate 300mg & 600mg)
The Middleman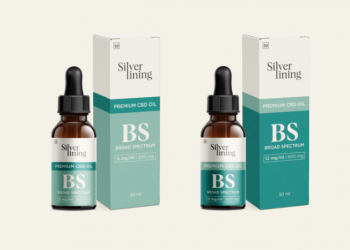 BS! It means Broad spectrum
More for humans
Two different strengths
Phytocannabinoid contain
Terpene profile
Maintain daily well-being
For small or medium body size
Ingredients:
Organic raw material, Coconut MCT oil, Terpene profile, Co2 supercritical extraction method.
No alcohol. No additive. Vegan friendly. (CBD Broad Spectrum 300mg & 600mg)
The Fixer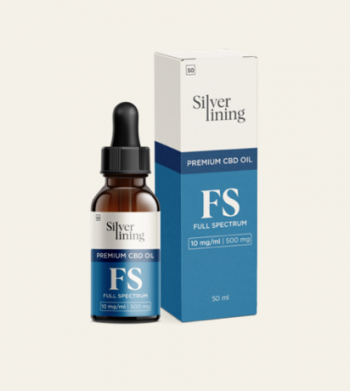 For larger body – please refer to the dosage chart
One of a kind
Phytocannabinoid contain with low low THC
No way to get you high
Terpene profile
Ingredients:
Organic raw material, Coconut MCT oil, Terpene profile, Co2 supercritical extraction method.
No alcohol. No additive. Vegan friendly (CBD Full Spectrum 500mg)
For more information on their products, visit their website: www.silverliningwellness.co.za