If you're starting to notice more and more grey hairs, don't fret, grey hair can look sleek and stylish, it's all about how well you take care of your hair and it's condition.
How to make grey hair shine
Have a regular trim to keep on top of grey dry, split ends that make it appear really coarse. Also, indulge in salon-worthy intensive treatments for extra shine; and, once every two weeks, swap your usual shampoo for a purple-tinted one that will instantly brighten your hair by neutralising any yellowing caused by metals in the water.
One of our favourite intensive – and inexpensive! – hair masks is Schwarzkopf Gliss Ultimate Repair Treatment Mask, R104 for 300ml.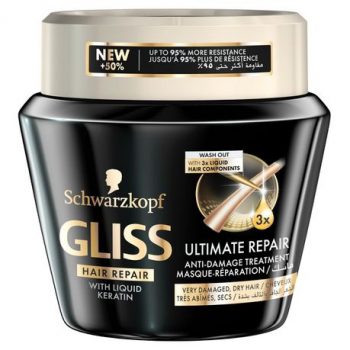 ALSO SEE: 5 best hair masks for silky smooth hair 
Style tip
When grey hair looks dull, use gentian violet. Mix two drops in a stainless-steel basin of water, then soak hair for 10 seconds.
Try a new colouring technique 
Next time you visit the salon, talk to your stylist about your grey hair. It might be worth trying one of the latest colouring techniques called 'stranding', where strands rather than large areas of hair are coloured to even it out. "It's perfect for those showing signs of early grey," says celebrity hairstylist Andrew Barton.
"We use it for TV presenters where the grey is becoming obvious in HD. Even just a little colour, especially next to the skin, can make grey look prettier, so try a few fine highlights of a mid to light blonde around the face and it will knock the years off."
ALSO SEE: Your grey hair questions answered
4 more ways to enhance your grey
Consider an ash tone 
You need to make sure grey hair has an ash tone because if it's too golden, it can look brassy. Not to mention, brassy tones tend to age one. A shampoo like L'Oreal Professional Blondifier Gloss Shampoo, R315 for 300ml, has a purple tone that counteracts the appearance of harsh yellows and keeps the colour cool without looking dull.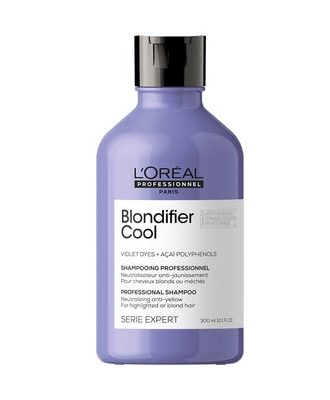 Work on the condition 
Grey hair can often lack moisture, so adding richly conditioning products is vital. Try Redken All Soft Argan-6 Oil, R610 for 90ml, which will nourish each hair strand and make it more supple and manageable. If your hair is fine, just use it on the ends to avoid hair becoming too heavy or greasy.
Use styling tools
The texture of grey hair can often be more coarse and wiry, so smooth strands with a heated styling tool for a more groomed and polished effect.
When you use heat to style your hair, always use good styling products, like MoroccanOil Volumisng Mousse, R440 for 250ml to protect your hair from becoming too dry and frizzy.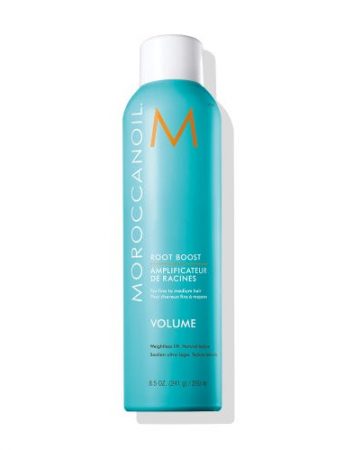 Opt for a lighter shade 
Grey hairs are actually colourless ones that help soften the overall effect of your colour. So when Touching up your colour in-salon, opt for a shade that is one or two lighter than your normal hue in order to even out the difference.
ALSO SEE: Anti-Ageing Hair Colour Tricks