Our houses have become offices, classrooms, workout spaces and more. Follow these tips to make your home a bit more flexible and a space for the whole family!
1. DIVIDE AND CONQUER
Open-plan layouts create more room, boost light levels and are great for family time, but with everyone sharing the same space, they can feel a little chaotic. Rework an open-plan space by bringing in a room divider, whether it's a purpose-built partition or a free-standing shelf unit, so you can create a subtle divide between two areas.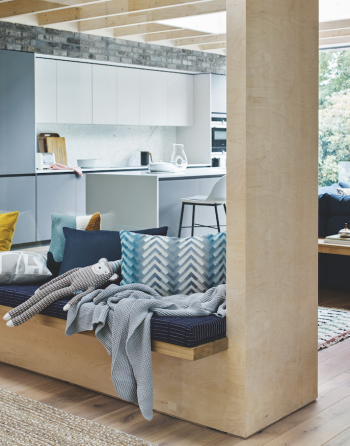 2. GO 'BROKEN-PLAN'
While open-plan living is still popular, there's a move towards 'broken-plan', where large open-plan spaces are divided into smaller, cosier zones. Corners and recesses create natural zones in some open areas, or you could break up large spaces by using rugs to demarcate zones. Add a partition or room divider, and tall plants and greenery.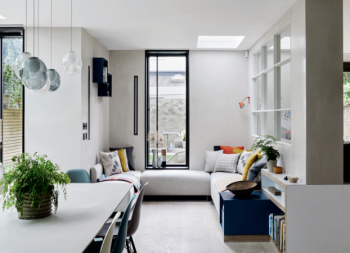 3. CREATE A CHILL-OUT ZONE
Furniture is an easy way to break up a large area. Use corner seating to create a cosy area within a larger space, with the back of the couch acting as a room divider. A change of flooring will create a visual break too – layered rugs can act as a focal point in a seating area.
ALSO SEE HOW TO ADD COLOUR TO YOUR HOME THIS WINTER, BY SUE LEDERLE