Everybody loves a burger, and while we are all for an indulgence here and there, we've also come to appreciate a healthy burger. Luckily we have loads of recipes to share! Here's a burger recipe round up from the W&H archives, full of delicious and succulent healthier choices:
By swopping a bun for fritters and heavy red meat for turkey, this healthy burger is a lighter option that still leaves you full and happy.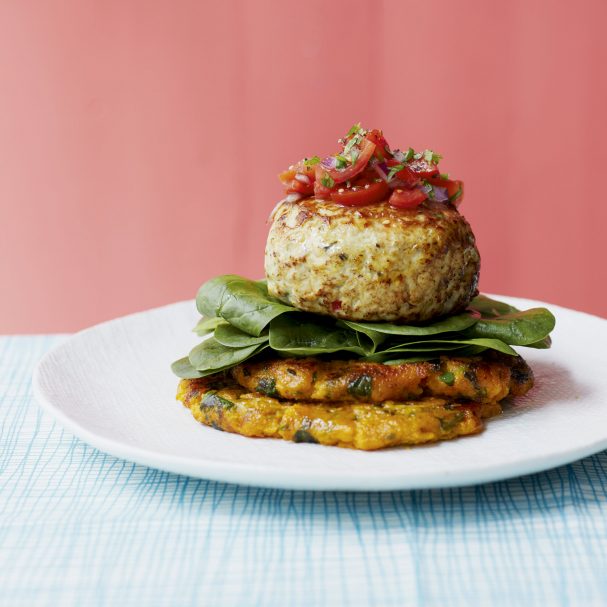 You can choose to add a bun but with the complimenting Grain Salad your healthy burger may not need anything else!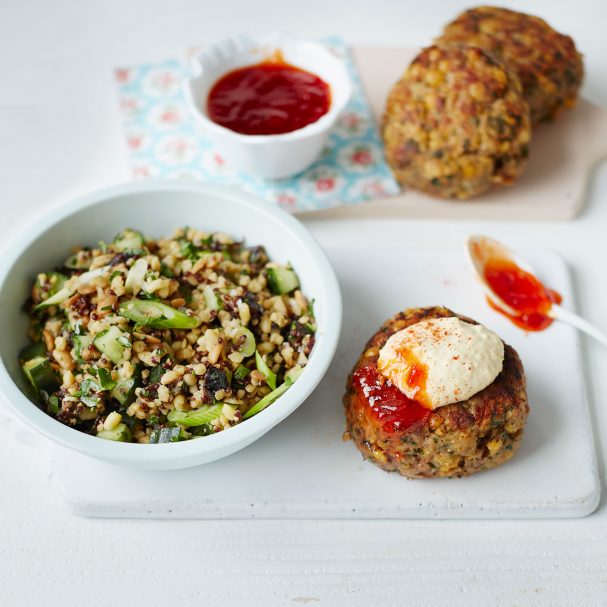 No one does vegan quite LA! Using quinoa ensures that these patties still pack a punch of protein.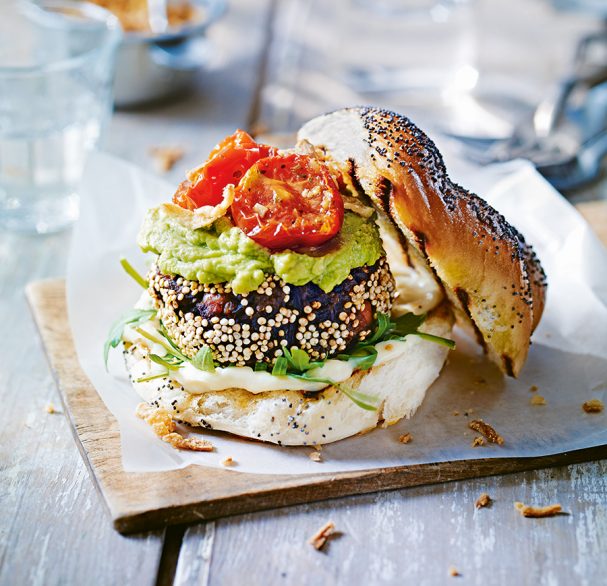 Aubergines are simple to cook and are often used in vegan dishes thanks to their meaty texture. If you need a fast healthy burger with no meat, this might be the winning recipe!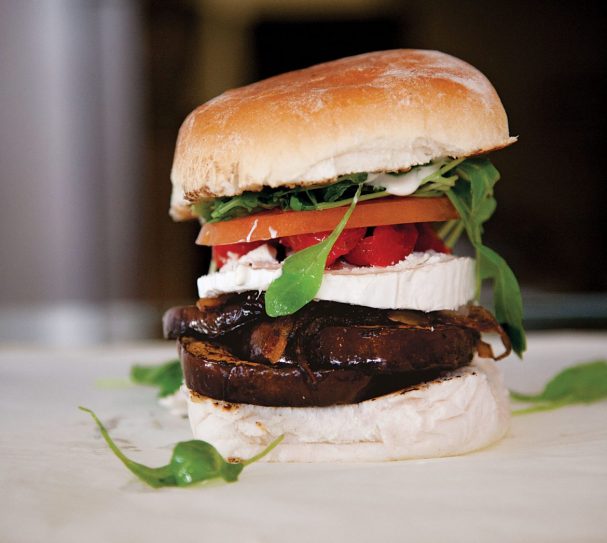 ALSO SEE BALSAMIC-HONEY SHREDDED BEEF BUNS RECIPE