Hallway mirror ideas are a quick and easy way to instantly transform the look and feel of an entryway. It's a brilliant way to maximize light and create an illusion of space, mirrors can play a big part in creating a warm and uplifting welcome for guests as they enter your home.
Often this space is regularly overlooked but, as the first thing visitors see when they enter your home, it deserves some attention. Here's a look at mirror designs that will work best for your hallway.
Farmstyle Mirror
Farmhouse mirrors are the perfect wall accessory for many different rooms in your home. If you love Farmhouse decor, then you absolutely need a Farmhouse style mirror or two to decorate your space!
Farmhouse wall mirror, R1915 | KNUS 
Round Mirror
Round mirrors are everywhere particularly large gold round mirrors. A great way of  placing this mirror is  in an entry hallway above a bench or small couch.  For good measure, make sure your mirror does not extend beyond the width of the furniture beneath it. Optimally, you leave six inches of breathing room on either side to center the round mirror.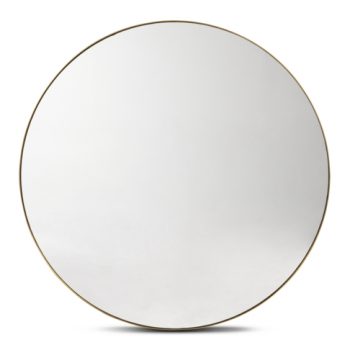 Round wall mirror gold R4.299 | @home
Organic mirror
One of the latest homeware trends we are loving right now is the use of organic shapes and curves to dress up an empty wall or wall entry. There are so many wonderful odd-shaped modern mirrors out there that work really well as a statement piece or for those looking to create a mirror wall by mixing and matching shapes and textures.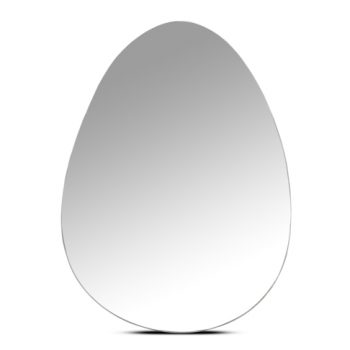 Mirror organic without frame, R1.999 | @home
Arched mirror 
The arch-shaped mirror is a classic, it can work seamlessly into interiors of any style. An arched mirror above a console is instant streamlined elegance and  a simple way to add a bit of drama to a room and also creates the illusion of a higher ceiling.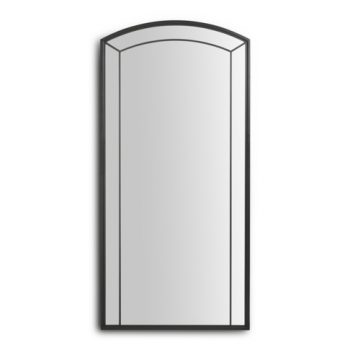 Salome black arch mirror, R6.999 | @home
ALSO SEE TOP 6 BEDROOM INTERIOR DESIGN TRENDS FOR 2022