Long afternoon ahead? Curl up with one of the best reads for the month.
EVOCATIVE MYSTERY THE LAMPLIGHTERS by Emma Stonex (Pan Macmillan)
Set in Cornwall in the winter of 1972, three lighthouse keepers seemingly vanish from a locked tower 15 miles out to sea during a storm. But what really happened? Inspired by a real story, this beautifully written novel alternates between the narratives of the men in the lighthouse and those of their wives and girlfriends left behind, as a novelist sets out to uncover the truth. This mystery has it all, including an eerily accurate insight into relationships and marriage, and a haunting look at love, loss and guilt. We loved it.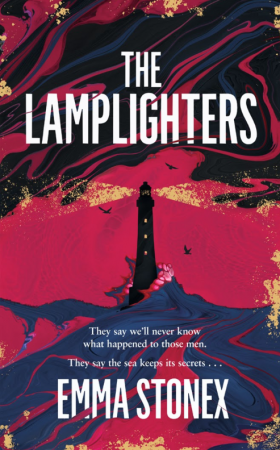 SPIES AND SUSPENSE THE ROSE CODE by Kate Quinn (HarperCollins)
It's 1940 when three women are recruited to work at Bletchley Park – the top-secret home of the codebreakers. Osla, the socialite, ambitious Mab and smart Beth are friends until a betrayal tears them apart. Years later, they are brought together to crack one last code. Weaving together the lives of real-life and fictional characters, Quinn's storytelling paints a vivid picture.

HEARTBREAKER BRIGHT BURNING THINGS by Lisa Harding (Bloomsbury)
With four-year-old son, Tommy, and a dog to look after, former actress and alcohol-dependent Sonya is struggling
and alone. She loves her son but her chaotic life reaches a crisis point, and Harding takes us inside Sonya's head
as her life unravels. In her journey to sobriety, Sonya reclaims her relationship with her father and re-establishes the
bond with Tommy. A raw and unsettling page-turner.
A STYLISH READ WHO IS MAUD DIXON? by Alexandra Andrews (Headline)
Would-be writer Florence Darrow jumps at the chance to learn from the best by assisting the anonymous author Maud Dixon. But when they go on a 'research trip' to Morocco, things take a sinister turn and a car crash leads to Maud's
disappearance. Spotting an opportunity to step into someone else's life, Florence does just that, and so begin the many
twists in this psychological thriller. Slick, assured and compelling.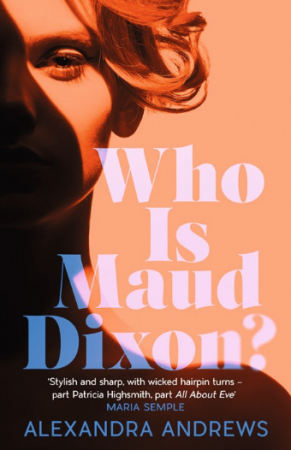 FULL OF HEART DOG DAYS by Ericka Waller (Transworld)
If you enjoyed Beth Morrey's Saving Missy, you'll love this. George has lost his wife of 50 years and he's very
angry, Dan is a counsellor with OCD, and Lizzie is living in a women's refuge with her son. Enter Poppy, Fitz and Maud
– the dogs who help these troubled characters navigate the ups and downs of life. Both hilarious and moving, this story recognises the unconditional love dogs offer, and their ability to make the world a better place.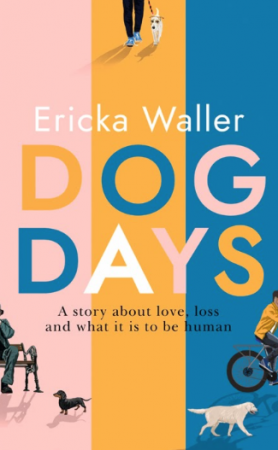 EMOTIONAL DEBUT WHILE PARIS SLEPT by Ruth Druart (Headline)
Historical fiction fans, rejoice – a new voice is here. When railway worker Jean-Luc flees Nazi-occupied Paris he's not alone – a young woman bound for Auschwitz has entrusted him with her baby. By 1953, living in California with his family, he never expects his past to come knocking on his door. A heart-rending novel that's perfectly paced and plotted.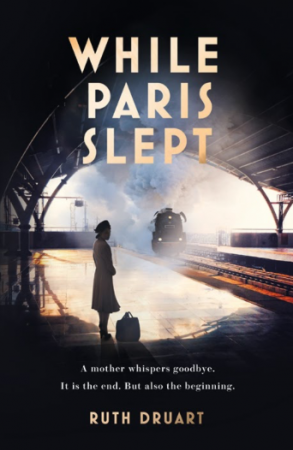 PSYCHOLOGICAL STUDY THE EIGHTH GIRL by Maxine Mei-Fung Chung (Pushkin Press)
What would you do if your best friend started making bad decisions, including working at a seedy nightclub? That's what Alexa has to deal with. Alexa has different versions of herself, which vie to control her. It's down to her psychotherapist to unravel the real story. A new look at mental health, it's been picked up by Netflix, so read the original now before it hits your TV screen.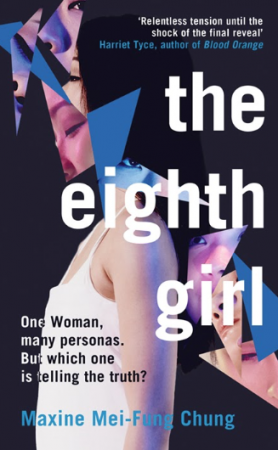 ALSO SEE TOP 4 PODCASTS OF THE MONTH