Quick, easy and healthy, this creamy fish bake makes for a fantastic midweek meal.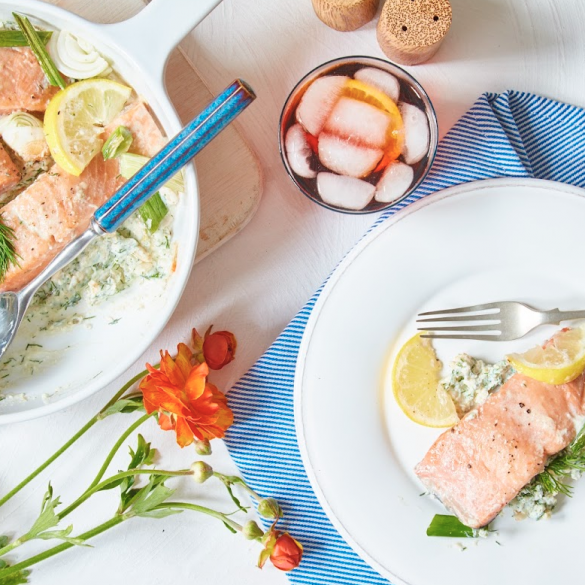 Ingredients
160 g ricotta

20 g dill

40 g pine nuts

2 tsp capers

4 salmon fillets, approx 440 g total,

3 large salad onions, roughly

chopped

4 slices of lemon

1⁄2 tbsp olive oil

Potatoes or a green salad, to serve
Instructions
1. Heat the oven to 200°C. Blitz the ricotta, most of the dill, and the pine nuts and capers in a food processor.
2. Spread the mixture out in an ovenproof dish. Arrange the salmon fillets on top, skin-side down. Season with sea salt. Scatter around the pieces of salad onion. Arrange the lemon rounds on top then drizzle over the oil.
3. Bake for 20 min. Garnish with the leftover dill.
ALSO SEE YAKITORI-GLAZED SALMON WITH SWEET RICE MISO SAUCE