Your body may not require the lengthly skincare routine we often dedicate to our face and neck, but it still needs looking after. Even supermodels have to work for their beautiful legs! And with summer here, you want to be showing off your pins with confidence. We've laid out step-by-step how to give your legs a little more love. Keep reading to find out how to scrub up for your beautiful summer legs glow up.
Step 1: Use a dry body brush 
The Body Shop Cactus Brush, R255, is a gentle yet effective body brush and an essential tool to maintaining beautiful legs. Daily body brushing is a great way to improve blood circulation and lymphatic drainage. Not only is it excellent for your health, it has been known to help reduce cellulite and give your legs and thighs that toned appearance.
Alternatively, use a classic body scrub to exfoliate dead skin cells. We love the solid body scrubs from local eco-friendly Plaiin. Their Anti Venom vegan charcoal solid body scrub balm, R195, is perfect for detoxing and balancing your skin.
View this post on Instagram
Step 2: Lather up 
Shave at night with a gentle shaving like Pure Beginnings Shaving Crème, R129. Coconut oil is a good option too, as long as you don't reach for the soap! Rinse your razor with warm water often. Follow with a topical treatment for ingrown hairs and a non-irritating moisturiser, like a shea butter or aloe vera gel. Hairgo Ingrown Hair Serum, R64.95, will minimise the occurrence of ingrown hairs while soothing the redness and inflammation of razor bumps and shaving rash.
Always getting itchy skin and patches of red bumps after shaving? There are loads of tips and tricks to sort this out! Read:
Step 3: Fake the glow
Rather than spending hours in the sun, exposing your skin to harmful UV rays, fake your tan! Start with something easy that effortlessly fits into your existing routine. Tan-Luxe The Body, R1 190,  gives you full control of your desired look. We know it's pricey, but this baby will last and leave you with a natural-looking glow that's totally unique to your skin tone every day.
Want more options? We have a whole article dedicated to self tanning!
Step 4: Keep thirsty skin hydrated
Let's face it, at some stage, we've all experienced tight, dry skin that's rather uncomfortable. It's most common after swimming in a heavily chlorinated pool, or spending too long in the sun without adequate protection. It's an easy mistake that will leave beautiful legs looking a little beaten by summer. If your skin is feeling dry, irritated or sensitive, it's best to use gentle, soothing products in the bath or shower.
We can't get enough of La Roche Posay Lipikar Cleansing Oil Huile Lavante, R280. It's a gentle, anti-irritant cleansing oil, ideal to use both day and night. A good budget buy is Nivea Creme Care Shower Cream 250ml, R33.99. It's formulated with jojoba oil to gently cleanse the skin without drying it out.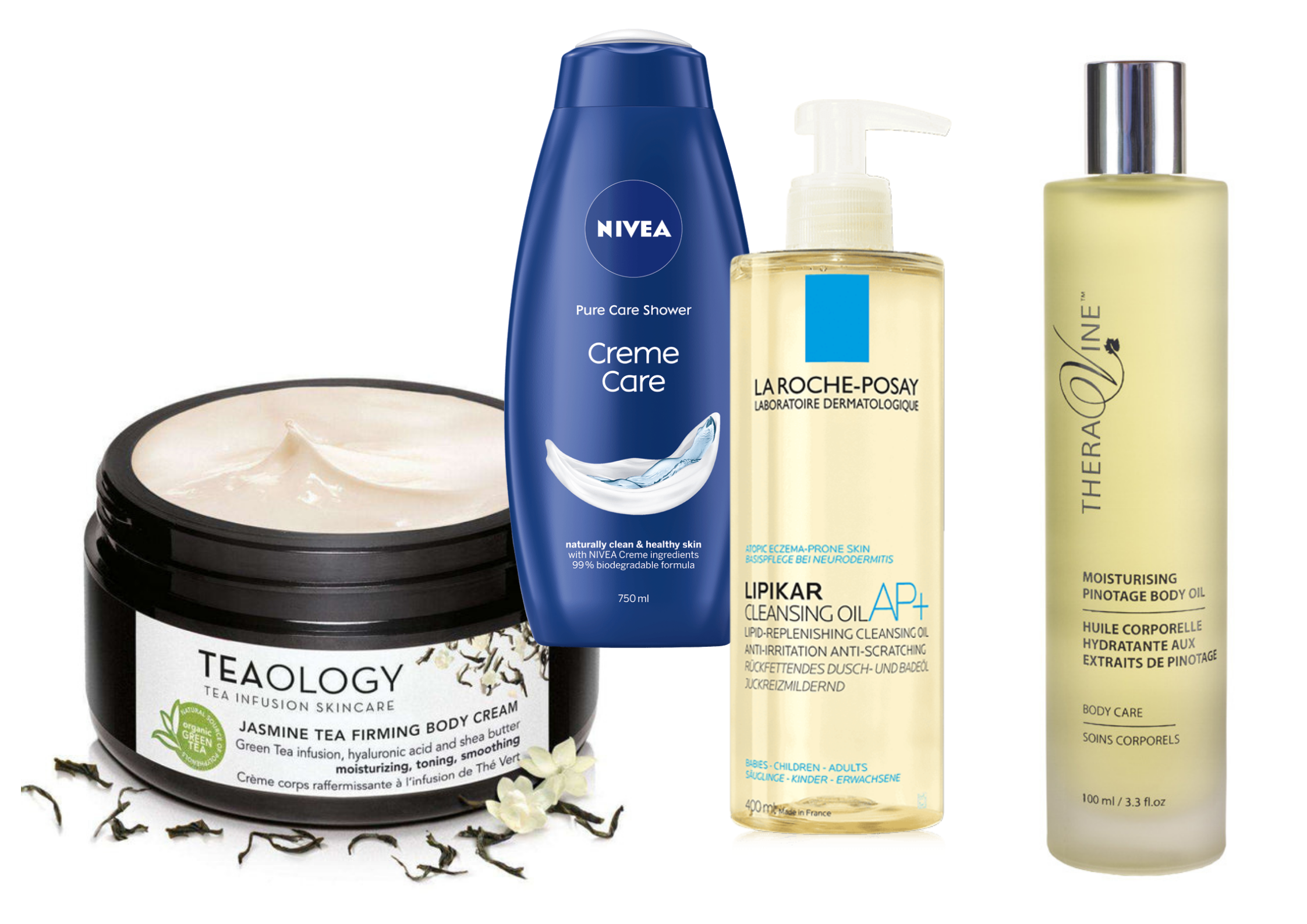 Once you're out the bath or shower, make sure to use a body oil while your legs are still a bit damp. This helps lock in hydration. Theravine Moisturising Pinotage Body Oil 100ml, R466, is a dream. The Plaiin all-natural body oil bars are just as delicious. Especially Summer Breeze, R300 which will give beautiful legs a glossy finish, while you leave a scent trail of summer flowers everywhere you walk.
View this post on Instagram
If you don't like the feeling of oil, try the TEAOLOGY Jasmine Firming Body Cream, R280. It contains medium and high molecular weight hyaluronic acid that regenerates, restructures and provides long-lasting moisturisation.
Step 5: Fight cellulite 
Give your beautiful legs a helping hand by using a product that'll give them a smoother, more toned appearance like Clarins Body Fit Cellulite Control, R660. For a budget buy that targets that cellulite, the classic Nivea Goodbye Cellulite Firming Gel Cream, R130, is a good choice.