One of the latest collaborations in the local food scene is quite a beautiful story. It brings together a legendary family recipe, an innovative chef and the flavours of Eid celebrations to create a little bit of nougat magic. We're talking about the collaboration between luxury nougat brand 1701 and Naqiyah Mayat. Together, they have created a special Eid-inspired nougat flavour, calling on the memory and legacy of Sesame Halva and Almond.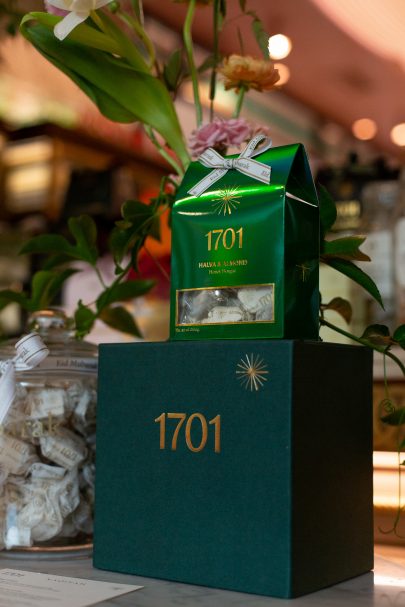 Who are the luxury nougat brand, 1701?
Giving and sharing are the core of the 1701 brand. It came to life in a family kitchen when a cordon-bleu trained chef shared her personal nougat recipe with her son. That son was Nick Scher. Now he is sharing the gift of that indulgent, extraordinary experience in each bite of 1701. The Johannesburg-based brand believe nothing is more important than showing someone what they mean to you. Of course, a sweet treat is just the way to do it! Everything 1701 do, from the way they create their confectionery through to their packaging, and the experience you have when you untie the signature ribbon is inspired by these roots.
The collaboration
1701 has continued to honour the essence of that original gift through their creative collaboration with cookbook author and digital content creator, Naqiyah Mayat. It is an alignment which proved to be the perfect marriage between experimental thinking and heartfelt creativity in the luxury product realm. The result is a delicious and thoughtful Eid gift.
Says 1701 founder, Nick Scher: '1701 aspires to be a global brand based on the authenticity of its history and the passion of its creators. Our heart is in nougat and our soul is in giving. We want our 1701 experience to be nothing short of extraordinary.' This extends to the people they choose to collaborate with, and the collaboration with Naqiyah echoes this ideal.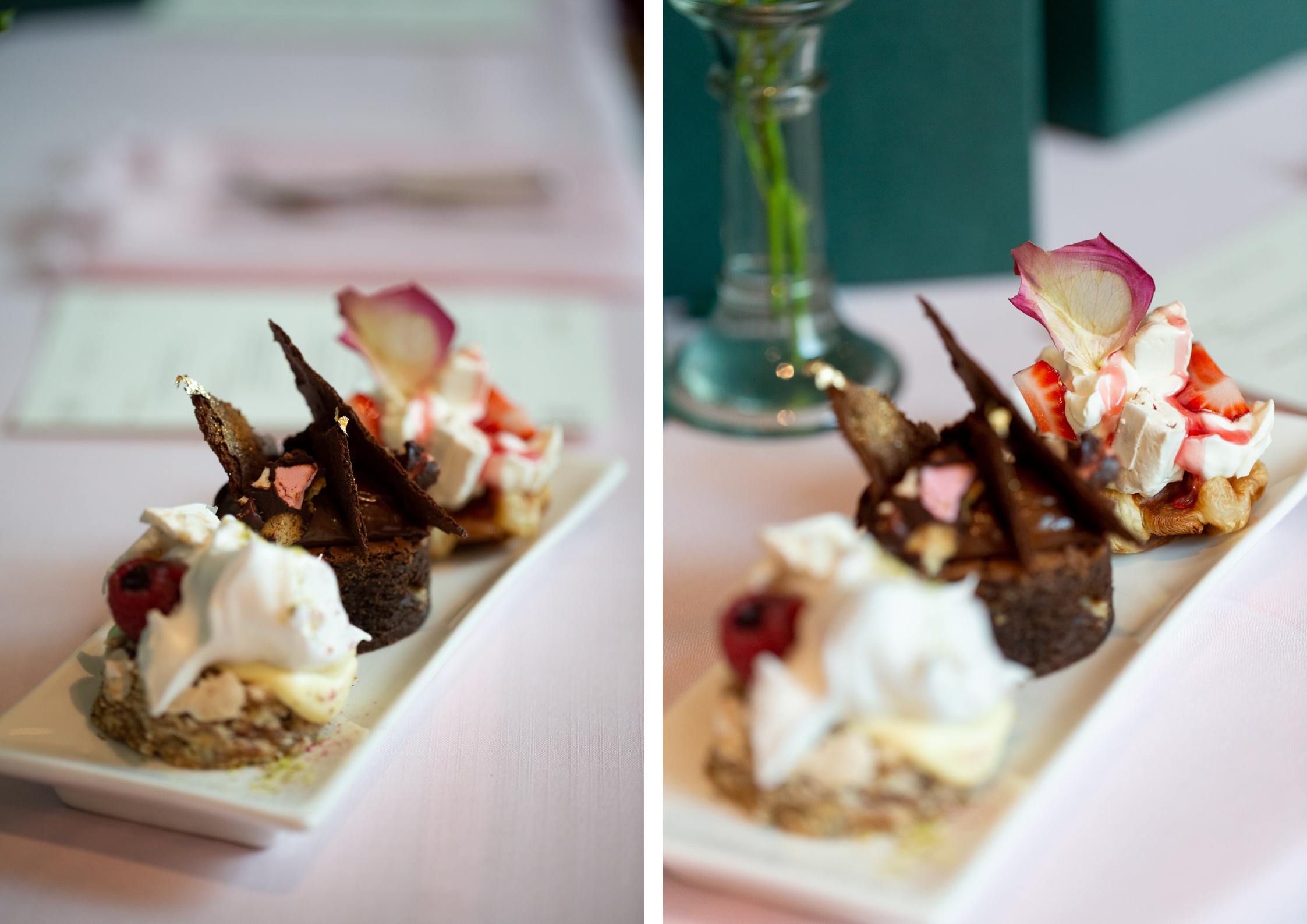 Who is the collaborator, Naqiyah Mayat?

Naqiyah Mayat is a connoisseur of luxury, elegance and beauty. She has built her lifestyle brand around a philosophy of sophistication and aspiration. Naqiyah is a sought-after tastemaker in the Indian and Muslim communities, a content creator and style force to be reckoned with. But she is also a wife and mother of four. Like 1701, family and sharing is an important marker of who Naqiyah Mayat is.
Offering her view on curating this Eid-inspired nougat with 1701, Naqiyah shares:
My insights stem from the duality of cultures I embody which in turn influence my unique take on food, travel, fashion and lifestyle. A family and lifestyle narrative is always top of mind and I consciously work towards ensuring it is included in my digital and master brand strategy. This collaboration with 1701 checked all those boxes for me.
The 1701 X Naqiyah Mayat nougat
Curated 1701 Eid gift boxes filled with the new Eid-inspired flavours are now available for pre-order via the 1701 online store. The orders will only ship from the start of Ramadan on Saturday, 2 April. This is to uphold the 1701 commitment to exceptional quality and freshness. 1701 have also created an exclusive discount code. Use '1701xNaqiyah' to receive a discount of 10% on all orders, irrespective of value. Free shipping will apply for orders over R1000.00 in value.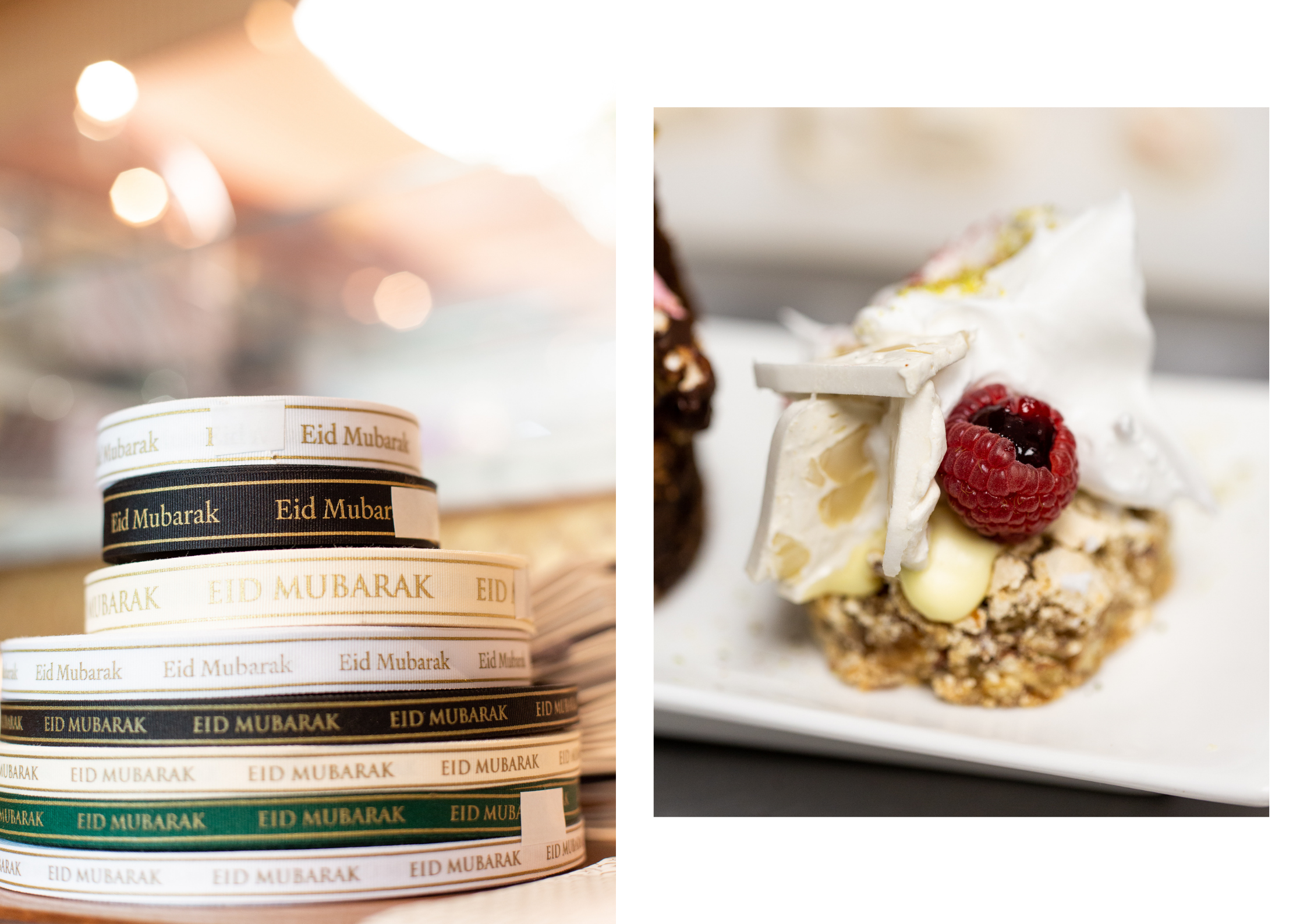 ALSO SEE PISTACHIO SIMNEL CAKE