Just when we thought we heard it all from the royals, Prince Harry's memoir, Spare, has just hit the bookshelves with bombshells and controversy in tow. Written with the assistance of ghostwriter J.R Moehringer, Harry's memoir is premised on sharing "raw, unflinching honesty."
Succinct and transparent, but not exactly the royal family's cup of tea. The question is, what controversy has the royal-tell all stirred since its release earlier today? Let's get into it.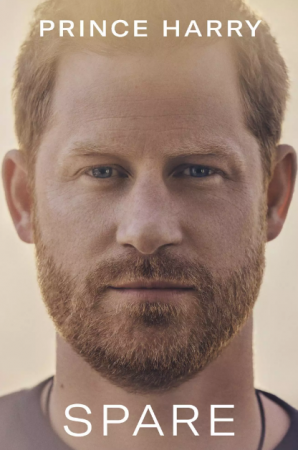 Before its release, the memoir, Spare, had been labeled controversial by its title alone. How could it not be, given Harry's public step back from his royal stakes?
According to Random House's press release, Spare intends to "take readers immediately back to one of the most searing images of the twentieth century: two young boys, two princes, walking behind their mother's coffin as the world watched in sorrow and horror."
According to readers who have already gotten their hands on the book, intimate details from Harry's life growing up are shared –from accounts of how he lost his virginity to teenage drug use and his time serving in Afghanistan with the British military. Harry also reveals details about a physical attack by his brother William whilst arguing about Harry's wife, Meghan.
Reports have dubbed the memoir an explosion of "truth bombs."
Beyond finally sharing his story, Harry was also paid handsomely for the writing, with proceeds set to go to charity.
Buy the memoir here.
ALSO SEE: 
The Crown Season 6 is on the cards and so are a lot of emotions
Feature Image: Penguin RANDOM HOUSE