Not only is this is my favourite dessert, it is also the only one I really enjoy. A good panna cotta shouldn't be too sweet. Nor should it be too firm – it should have a bit of wobble. The name comes from the Italian term for 'cooked cream' but it can also be made with Greek yoghurt, which of course, I prefer.
INGREDIENTS
3 gelatine leaves
50 ml cold water
Seeds of 1 vanilla pod
250 ml milk
250 ml double-thick cream
60 g castor sugar
240 g mixed berries
METHOD
1. Soak the gelatine leaves in a little cold water until soft. Open the vanilla pods lengthways and scrape out the seeds.
2. Warm the milk, cream, sugar, vanilla seeds and the pod in a saucepan. Bring to the boil and then take off the heat. Remove the vanilla pod and discard. Squeeze the water out of the gelatine leaves and add them to the milk. Stir until the gelatine has dissolved. Divide the mixture between 4 small dishes or pretty glasses and leave to cool before placing them in the fridge. Leave them in the fridge for at least an hour or until the panna cotta has set.
3. Top with mixed berries.
Serves 4
Posted with permission from: tashas Café Classics.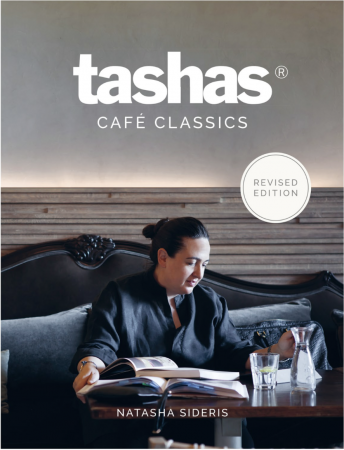 For more information, go to www.tashascafe.com