Is it a joke, or a stroke of serendipity? Afrikaans musicians and artists, Bouwer Bosch and Lucinda Neethling have made it public that they are in a relationship. But here's the twist: Bouwer's ex-wife, TV presenter Liandie du Randt, is now dating Lucinda's ex-husband, filmmaker Stephan Neethling!
Bouwer and Leandie got divorced in 2019, and so did Lucinda and Stephan. But neither of the divorces had anything to do with each other.
Leandie and Stephan have been dating since 2020, but only recently went public while Bouwer and Lucinda have been friends and music collaborators for years.
Bouwer told Netwerk24 that the four of them are still on good terms, and that there is "a lot of reciprocated love" between them all. "None of us are ashamed of our previous marriages or divorces. We're all just thankful to have been part of the other person's life," he added.
Compiled by: Anita Froneman
ALSO SEE: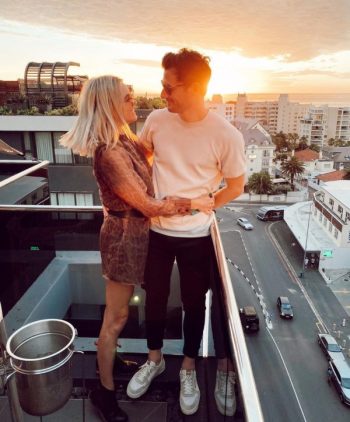 Feature Image: Instagram