Somehow, we know exactly what our dogs want. Whether it's going for a walk, a treat, or attention, our four-legged friends have a unique way of communicating with us. Ever wondered how that canine communication works? Well, a study by UK-based Pet Munchies and K9 Magazine set out to shed some light on this dog-human signalling.
ALSO SEE: 7 Great Ways To Exercise With Your Dog
Canine Communication 
According to the research, nearly two thirds of dog owners say their pets use a 'look' to communicate needs, instead of barking, whining, or nudging their owners like we might expect.
The study examined 1,100 dog owners, asking them questions about how they interact with their pets. We're all familiar with 'puppy eyes' to convince owners to give them what they want, but the study revealed that dogs use 'intense eye contact' to communicate wants or needs too. Dogs often use this intense stare when they are expressing their concern over the welfare of humans.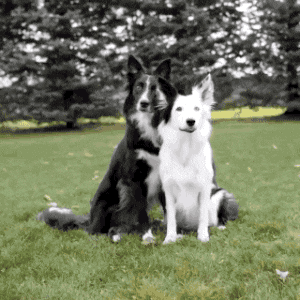 Findings also revealed other common dog behaviours, which depended on circumstances. 39% of those surveyed said that their pets stood at the door to tell them that they wanted to go outside. Canine communication is usually directly connected with your dog's needs (including the need for attention).
7.2% revealed that their dog would steal things in order to get attention from their owner, as this technique would draw attention to them.
A Two-way Street 
Dog owners also told researchers what they'd like to communicate with their dogs. 40% said they'd like to ask their pets what they could do to make them happier, and a further 19% said they wished they could ask their pets if they felt unwell.
18% of those surveyed even said they'd like to ask their dog about their past, so they could understand them better.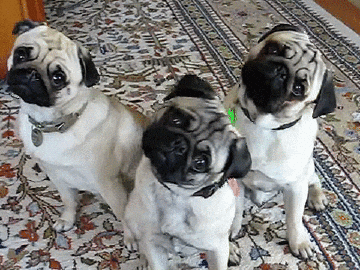 K9 Magazine's Ryan O'Meara owns three dogs and is a former professional dog trainer. He says, "Learning how to 'talk dog' is extremely important. It's crucial to understand what our dogs are trying to tell us when they communicate with us."
ALSO SEE: 24 Surprising and Cool Dog Facts That Will Astound You
The Basics of Communication Cues 
While we're still figuring out the kinks of canine communication, here's a helpful video outlining the basics:
By Features Writer, Ashton Kirsten 
As a well-versed serial chiller, Ashton adores indulging in documentaries and dreamy gallery strolls. This features writer maintains a healthy obsession with parquet flooring, house plants, and buttery pastry.