Due to the coronavirus pandemic, and subsequent lockdown, we've all had to adjust to a dramatic change in our social lives. This long weekend suddenly may seem difficult to fill. But, with a little help from technology, you and your loved ones can still enjoy a varied, fun-filled weekend ahead.
No longer can we while away a Sunday afternoon at a park in the sunshine, or spend Saturday strolling round a city-centre art gallery. Luckily, this doesn't mean that we have to let our social lives quietly slip away, nor does it mean that we can no longer enjoy doing the things we used to love. It just means we have to do them in a slightly different way, at the moment.
We can still partake in some of our favourite social events and pastimes – by doing them virtually. If your weekend used to be made up of day trips out, and nights spent at the cinema or theatre, there's still a way to schedule in some exciting activities for the weekend ahead.
These are the best things to do over the long weekend – even when you can't leave your house…
ALSO SEE: How To Celebrate Easter During Lockdown
Friday morning
Get your glad rags on
We don't know about you, but we're missing having a reason to get dressed up. In fact, we've practically been living in loungewear for the last two weeks. If you fancy popping your glad rags back on, it might be fun to take part in social media's #DressUpFriday – particularly this week, as Friday marks the start of the long weekend!
#DressUpFriday sees people of all ages from across the Internet get changed into their most fabulous attire, for a little something to look forward to. People then post pictures of their impressive outfits and share them online. Even if it's just for a virtual morning coffee with friends, it's nice to get back to a bit of normality by carrying out some old routines.
Friday night
Enjoy a night at the opera
If arts and culture is your thing, you won't want to miss the chance to catch a show at London's Royal Opera House on Friday nights for the foreseeable future. The London venue will be streaming broadcasts worldwide until 1 May, on their Facebook and YouTube channels – just tune in from 6pm (SA time) to watch the magic unfold before your very eyes (on your laptop screen, that is.)
This Friday is Così fan tutte, an Italian opera sure to get your culture juices flowing. See more here.
Composer Andrew Lloyd Webber and his team are also making sure you don't miss out on your theatre fix by releasing a full-length musical every Friday, which will be available for 24 hours, completely free. See them here.
ALSO SEE: Watch These Free Music Concerts From Home During Lockdown
Saturday morning
Hit the "gym"
Missing your Saturday morning gym workout? For a moderate amount of exercise this long weekend, follow online fitness expert Lucy Wyndham-Read's 15-minute workout here.
This routine uses lunges, squats and planks to help you build up a slight sweat. It's the perfect way to start the day, and will leave you feeling refreshed despite the lockdown's grim circumstances.
ALSO SEE: Workout With Our April Cover Star, Davina McCall
Saturday afternoon
Catch a hit show – from the couch
To satisfy your creative itch, indulge in a truly special performance on a lazy Saturday afternoon on the couch. The UK's National Theatre are giving us the chance to stream some of their most popular productions for free until set dates in April. There's Jane Eyre, which is available until 16 April, Treasure Island, which is available to watch until the 23rd, or Tasmin Grieg's Twelfth Night, which you can watch up to the 30th of April. Performances will stream via YouTube. Find out more here.
Get crafty
If you're looking to pick up a new skill during lockdown, but want something calming and therapeutic to occupy your mind, why not try these easy craft projects for beginners?
If you've got kids, they'll love trying out these craft ideas for kids – they're easy, fun and don't make too much mess, promise! Why not try out making some new festive decorations ahead of Easter Sunday?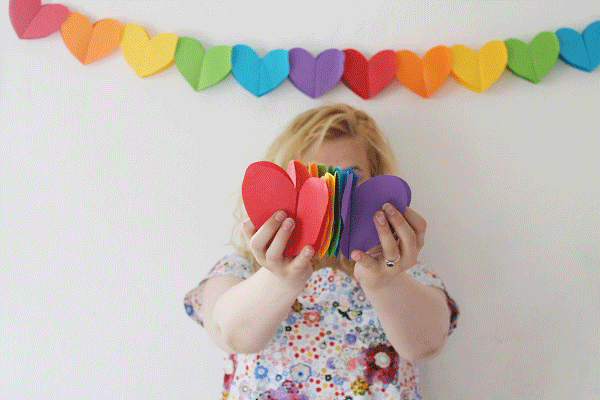 ALSO SEE: 5 Great Ways To Entertain Your Kids This Easter Weekend
Saturday night
Curl up with a movie
Weekend evenings are all about fun and relaxation with friends and family. And while we can't do that in person at the moment, there are plenty of ways to still enjoy time together.
Netflix Party is one way that you can still settle down to enjoy a film with loved ones. It allows you to both watch the same show/movie at the exact same time – also pausing it at the same point, so no pesky spoilers. Snuggle up with a warm drink, some candles and those all-important film snacks.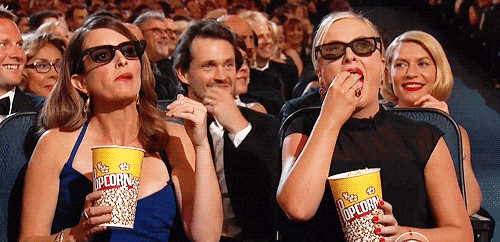 Sunday morning
(Virtually) stroll around a museum or gallery
For some, one of the nicest ways to spend a laid back Sunday is with a visit to a museum or art gallery. Obviously, that's off the cards right now, but you can still see some of the most impressive institutions in the world via live-stream at the moment – and that's pretty special.
The British Museum in London offers a fantastic, live, virtual tour of their facility – complete with audio descriptions, pictures, and a timeline that you can follow. See it here.
You can also take a virtual tour of the Guggenheim Museum in New York, exploring their gallery room. Or, take a virtual tour of some of the rooms in the Louvre Museum in Paris, here. A moment of calm before starting on the Sunday dinner.
ALSO SEE: Explore The World From Your Couch With These Virtual Museum Tours
Sunday evening
Find some zen
After you've finished with cooking whatever you and your household are having for Easter lunch, you may want to relax in front of the TV. But if you still have some energy left, what better way to wind down the week than with a stretch and a gentle workout?
Try these five yoga poses and stretches for instant calm.
5 #yoga poses and stretches for instant calm. Try them here: https://t.co/BbdMvISlW8

— womanandhome_sa (@womanandhome_sa) April 8, 2020
Monday
Monday counts as part of the long weekend, so why not use the extra time to your advantage? We recommend getting your house organised and neat for the working week ahead.
Have a huge clear out
With everyone at home 24/7, your fridge may be bearing the brunt of the mess at the moment, with more snacks and meals being needed at home. After a fun and relaxed weekend, spend part of your Easter Monday by organising your freezer (it'll save you money too), and enter the new week with a clean, fresh, and well-organised kitchen.
Or, you could tackle the one organisational job that seems to be on everyone's to-do list during lockdown. Take on a wardrobe declutter if you've got some spare time – you'll thank yourself for it when you do actually head back into the office! If you're shorter on time, simply declutter your hallway and shoe storage space.
So which activities will you take part in this weekend?
ALSO SEE: The Seasonal Wardrobe Switchhover
Written by Amy Hunt