There's no denying that when we reach this part of the year, the DIY bug starts to bite and the urge to start face-lifting our homes cannot be resisted. Something about doing small updates around the house helps gear up for the festive season, and it's fun.
Let's start with the area where you will likely spend a lot of time in these holidays – the kitchen! A yearly kitchen spruce-up can make a huge difference, even with the smallest tweaks. We're sharing some easy DIY kitchen hacks to try that won't break the bank.
Swap the knobs
Swapping out the knobs and handles of your kitchen cupboards is the best budget-friendly hack to achieve an updated look. Upgrading to fresh accents instantly improves the look of the space. And, in terms of home DIY projects, it doesn't get any easier – you can even spray paint your existing knobs!
Install floating shelves
You might not be able to redo your kitchen cabinets, but putting up a few floating shelves will not only create an open display, but free up more space for kitchen storage.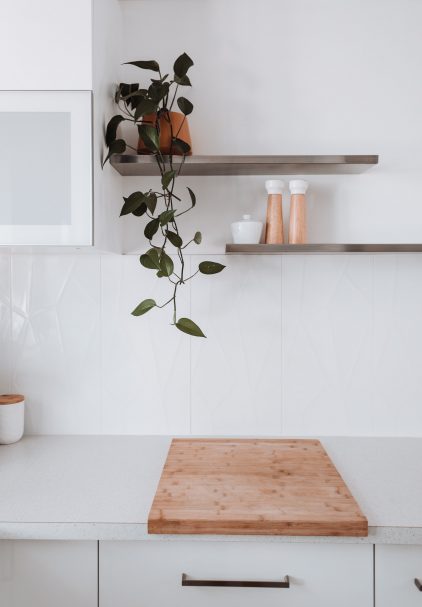 Change a globe
Lighting, lighting, lighting! Certain lighting can leave your kitchen feeling dated. Improved lighting will leave your kitchen looking and feeling modern. The space will be more functional and aesthetically pleasing, too.
If you're wondering where to start, start will and add touch or strip lights under your shelves or cabinets for a luxury finish.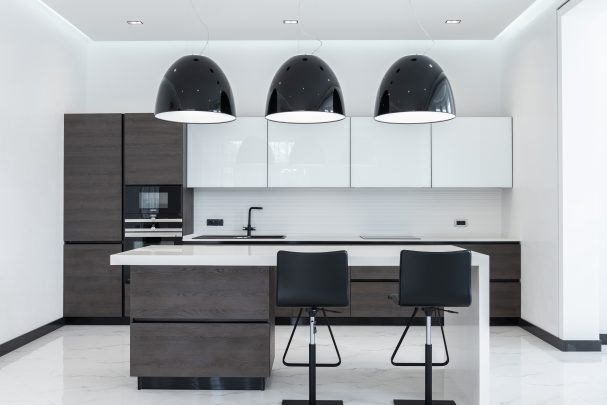 Always about the accessories
Add a stylish flare to your updated kitchen with accessories. If you have chic appliances or crockery/cutlery, have them on display. Add plants, flowers or cookbooks for an elegant touch.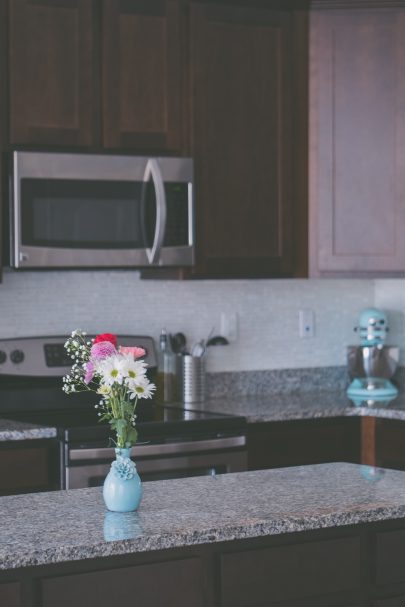 ALSO SEE:
Feature Image: Unsplash