With continuous daily stressors, it can become challenging to manage all of the responsibilities poured into life. When you feel like your stress levels have reached their peak, it might be time to take a quick break to reset. Have you considered taking a mental health day?
It's not as scary as it sounds. If you're asking yourself 'But what will happen to my work?' Or, 'Will the team cope for the day?' The answer is simple. With preparation and planning, taking a mental health day off work can be beneficial and contribute to a healthier, more productive working environment. Nothing will fall apart if you plan correctly!
ALSO SEE: The mindset you need for manifesting what you want, in a nutshell
What is a mental health day, though?
A mental health day is exactly what it sounds like, a day to rest, recharge, and prioritise your mental health.
It is a day when an employee takes time off from work to focus on their mental and emotional well-being. It's not about taking a vacation or catching up on chores, but rather a day dedicated to self-care.
Mental health days are meant to provide relief from the stresses of work and everyday life. You can use this time to focus on, relaxing, having fun, and preventing burnout.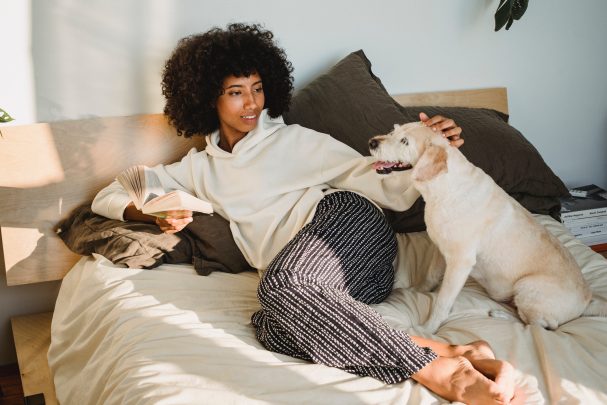 Why is it important?
Here's why it's important to take a mental health day when you're feeling too stressed out:
Reduces stress and anxiety
Work-related stress can take a toll on one's mental health, leading to burnout, anxiety, and depression. Taking a mental health day allows you to step away from the pressures of work and regain a sense of balance. It can prevent the accumulation of stress and help you manage it more effectively.
Increases productivity
Ironically, taking a day off to care for your mental health can actually make you more productive in the long run. When you return to work after a mental health day, you're likely to be more focused, energised, and creative. This boost in productivity benefits both you and your employer.
Improved mental health
Just as we take sick days when we have a physical ailment, we should take time off to address mental health concerns. Ignoring mental health issues can exacerbate the problem and lead to long-term suffering. By taking a mental health day, you can seek professional help, practice self-care, and recharge your emotional well-being.
Enhanced work relationships
A workforce that values mental health is a more compassionate and understanding one. When employees are encouraged to take mental health days, it fosters a culture of support and empathy. It also reduces the stigma surrounding mental health, making it easier for individuals to seek help when needed.
Prevention of burnout
Burnout is a serious concern in the workplace, leading to decreased job satisfaction, productivity, and even physical health issues. By proactively taking mental health days, individuals can prevent burnout and maintain a healthier work-life balance.
Other benefits include:
Having a clear mind
Have fun and do things you enjoy
Improve your sleep quality
Process your emotions
Promote relaxation
ALSO SEE: World Mental Health Day – living with an anxiety disorder
When do you need to take a mental health day?
The decision of when to take a mental health day really depends on your personal situation. If your employer is supportive and you are comfortable sharing your reasons, feel free to plan a mental health day in advance. But, if you wake up one morning and just feel that you can't face the stress of the day, this may be a good time to take a mental health day and make the most of it.
One day off might not solve a heavy underlying problem, but a day off work can provide a much-needed break to pause, regroup, and come back with greater levels of energy and a fresh, less-stressed perspective.
How to take a mental health wellness day
Plan ahead: Inform your employer or supervisor as early as possible to ensure a smooth transition during your absence.
Communicate: Be honest about the reason for your day off. Sharing your need for a mental health day helps reduce the stigma surrounding mental health.
Disconnect: Unplug from work-related emails, calls, and tasks. Allow yourself a true break.
Self-Care: Focus on activities that help you relax and recharge, such as meditation, exercise, or spending time with loved ones.
Seek professional help: If you're struggling with mental health issues, consider scheduling appointments with a therapist or counsellor.
It's time to normalise asking for a mental health wellness day when it's needed. Remember, you can't pour from an empty cup, and a mental health day is a powerful way to refill it.
ALSO SEE: 
Featured Image: Pexels