With Monday on the horizon, take a moment to wind down from the weekend with some stretches that will leave you in a Zen space, feeling ready to tackle the week ahead.
Staying flexible and maintaining mobility is something we all need to do. Just five minutes of stretching can have positive effects on your physical and mental health – Just what you need to face a new week.
Plus, stretching feels good! Try these 5 easy stretches to improve your range of motion, increase your flexibility and reduce stress:
5 Feel Good Stretches
1. Cobra stretch
Lie on your stomach and place your hands flat under your shoulders. Tuck your elbows in by your sides and gently raise your head and chest, keeping your hips and groin on the bed. If it feels comfortable, you can go a little deeper by lifting your tummy off the bed too. Remember to relax your neck and shoulders.
Hold the stretch for 15-20 seconds and when you're ready, gently lower back down.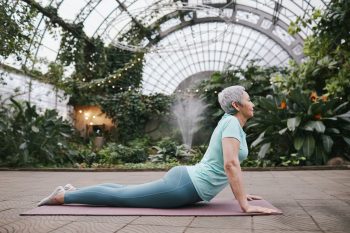 2. Spinal twist
Lying on your back, raise one of your knees, and gently roll it over to the opposite side. Make sure both of your shoulders stay in contact with the bed at all times. If it feels comfortable, stretch one arm out to the side, keeping it in line with your shoulders, and slowly turn your head to face your outstretched arm. You should feel the stretch on the sides of your upper body and your lower back.
Breathe deeply and repeat on the opposite side.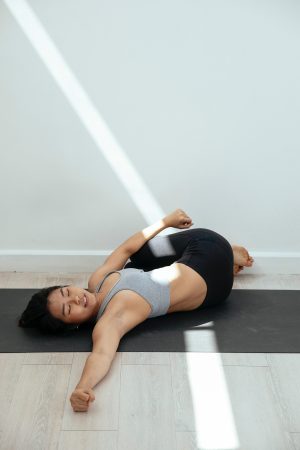 3. Shoulder stretch
Relaxing your shoulder blades back and down, reach one arm across your body and gently use your other arm to deepen the stretch.
Hold for 15-20 seconds and repeat on the other side.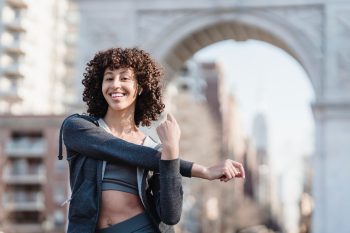 4. Nose-to-Knee
Sit up straight, Legs stretched out infant of you. Hinge your body at the hips and bend down to your knees. You should feel a nice stretch in your lower back.
If it feels comfortable, you can grab your foot for an extra hamstring stretch.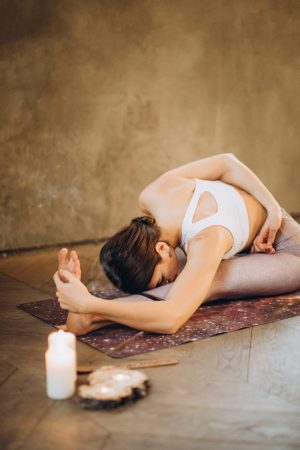 5. Side stretch
You can sit or stand for this one. Clasp your hands above your head. Gently lean your body to one side, feeling a deep stretch along the side of your body.
Hold for 10-15 seconds and repeat on the other side.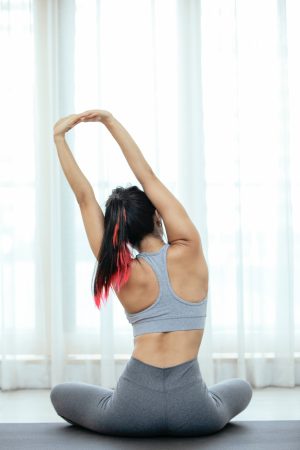 End your stretch off with a crossed leg, seated position and reach your arms and hands forward. Ensure that your head is faced downwards to protect your spine.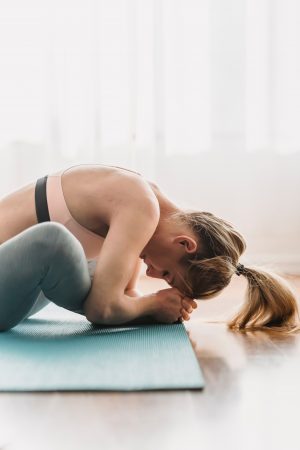 Happy stretching and enjoy the week ahead!
ALSO SEE: 
Feature Image: Pexels