The right activewear can make all the difference between a mediocre workout and a phenomenal one. A cute gym set not only ensures optimal performance, but also contributes to that unbeatable 'look good, feel good' sensation that you achieve after a good workout.
Here's our Fashion Editor's pick of activewear trends and tips to keep in your back pocket:
Sleek silhouettes 
Modern activewear is all about embracing elegant silhouettes that shape to your curves. Compression leggings and fitted tops not only provide a streamlined look but also offer functional benefits like improved blood circulation and muscle support.
Try: An activewear set from N3YH.  These locally-made sets offer support, flexibility, comfort, and a more sustainable approach to workout gear. Check out their black collection launch on Black Friday.
View this post on Instagram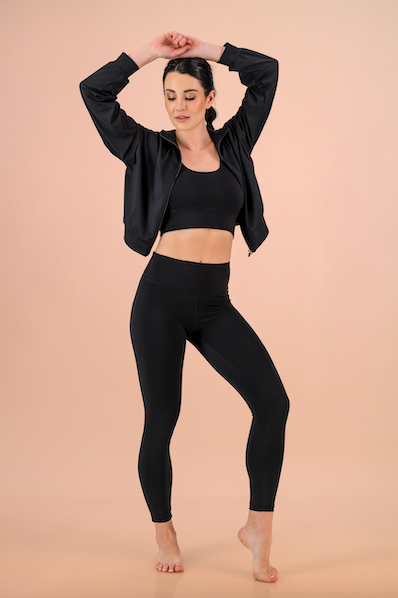 Make her pop!
Activewear is your avenue to embracing patterned, expressive prints that add an element of playfulness to your workout. Vibrant colours not only boost your mood but also create a visually stimulating environment, elevating your overall workout experience. Why not jazz it up?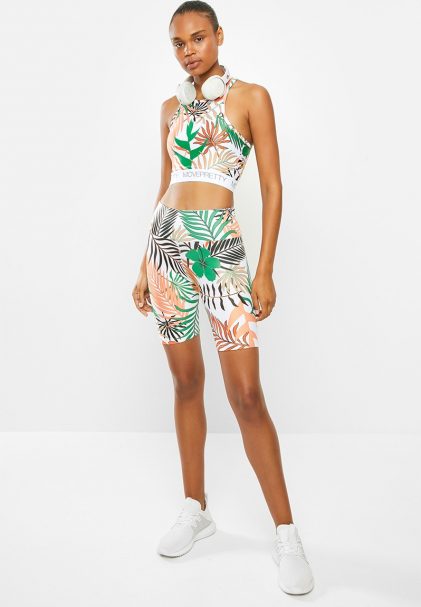 Try: A patterned two piece tropical set from Superbalist.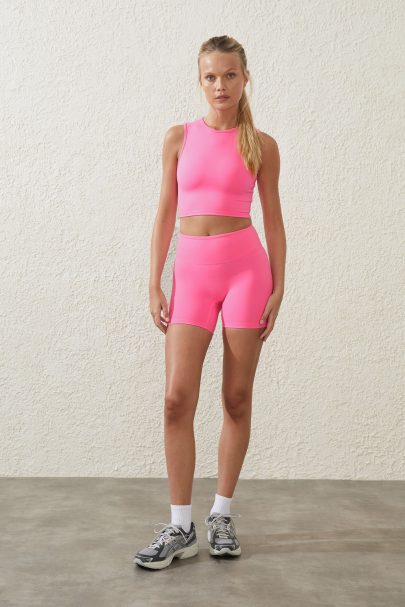 Try: A bold pink set from Cotton On.
ALSO SEE: Summer swimwear trends to keep on your radar
Hi-tech gear…
High-performance and technical fabrics are being incorporated into quality activewear, providing benefits such as moisture-wicking, breathability, and enhanced durability. Check out Kheper, Burnt Studios, and Koko Active – all three are great local brands who produce activewear with technical fabrics.
She's must be versatile
Activewear has transcended the boundaries of fitness, and has seamlessly integrated into everyday fashion. 'Athleisure', the fusion of athletic and leisurewear, is a trend that continues to gain momentum. Think stylish leggings paired with an oversized hoodie or a sports bra worn as a crop top. The versatility of athleisure ensures that you can seamlessly transition from a workout session to brunch without compromising on style.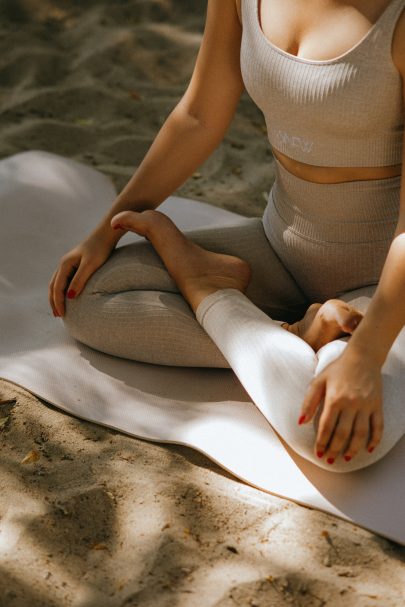 Don't forget to accessorise!
Beyond clothing, high-tech accessories are making waves in the activewear scene. Smartwatches, fitness trackers, and performance-enhancing accessories not only complement your outfit but also contribute to a more efficient and data-driven workout. Brands are integrating technology seamlessly, creating a synergy between style and functionality. Check out Garmin, FitBit and Fossil for a great offerings on quality smartwatches.
ALSO SEE:
Feature Image: Pexels