The holidays are the perfect excuse to revamp your sleepwear! To help you find your perfect set, here are 7 summer sleepwear trends to keep on your radar.
Airy fairy
When it comes to summer sleepwear, the keyword is breathability. Opt for fabrics like cotton, linen, or modal that allow air to circulate, keeping you cool and comfortable throughout the night. These materials are not only lightweight but also soft against the skin, ensuring a restful and relaxing sleep.
Make her pop
Summer is the perfect time to experiment with fun, vibrant prints. From tropical motifs to playful patterns, choose sleepwear that reflects your energy in the holidays.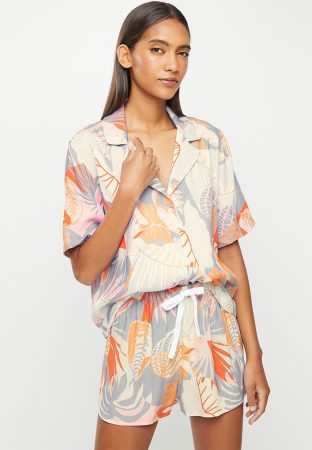 Mix and match sets
Embrace the versatility of mix and match sleepwear sets. Pair a patterned top with solid bottoms or vice versa to create a personalised, stylish look. This trend not only allows you to express your unique style but also provides the flexibility to adapt to changing temperatures by adjusting your sleepwear accordingly.
Waiting a matching lightweight shorts and shirt combo is great for lounging around or a girls night in.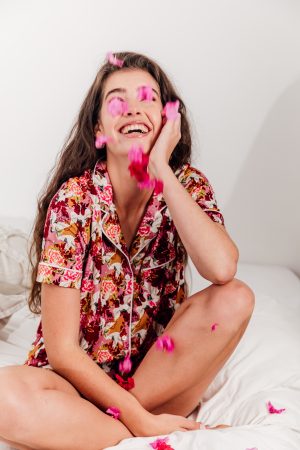 Breathable sleep dresses
Sleep dresses are making a comeback, and they are perfect for summer nights. Look for loose-fitting, breathable designs that allow for ample airflow. Sleep dresses provide a touch of elegance while keeping you cool, making them an ideal choice for those who prefer a bit more coverage than traditional shorts and tops.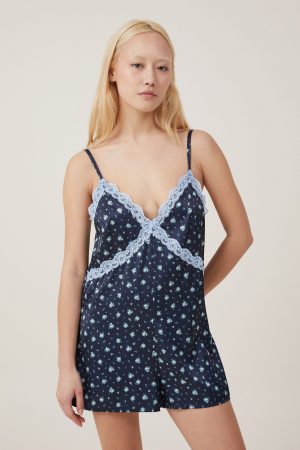 ALSO SEE: 8 Essentials for Your Summer Capsule Wardrobe in 2023
Silk elegance
While silk is often associated with luxurious sleepwear, it's also a surprisingly cool option for summer. Silk has natural temperature-regulating properties, keeping you comfortable in warm weather. Choose silk sleepwear in light pastels or bold jewel tones for a touch of elegance that transitions seamlessly from bedtime to lazy Sunday mornings.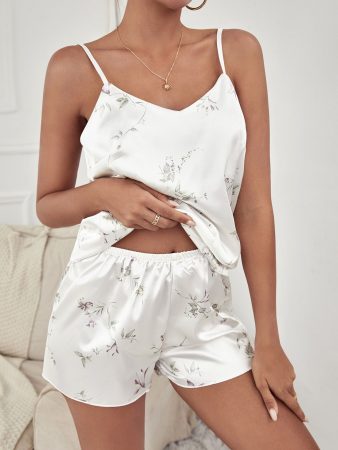 Innovative sleep technology
Stay ahead of the curve with sleepwear that incorporates innovative technologies. Some brands now offer moisture-wicking fabrics that draw sweat away from the body, ensuring a dry and comfortable night's sleep. These high-tech options are perfect for those hot summer nights when staying cool is a top priority.
Athleisure-inspired sleepwear
The athleisure trend has expanded into the realm of sleepwear. Look for sleep sets with sporty details like racerback tops, drawstring shorts, or jogger-style pants. This trend not only provides comfort but also allows for a seamless transition from bedtime to a casual morning coffee on the patio.
Stylish sweet dreams await!
ALSO SEE:
Featured Image: Pexels