Although your outfit is not the most important part of Mother's Day, there's no harm in wanting to use your family's plans as a chance to show off some of the best of autumn styles. After all, our mothers are sometimes some of the most stylish people we know!
We are here to help figure out a look that nails the Mother's Day dress code with 5 Mother's Day outfit ideas:
Breakfast in bed
Sunday mornings are meant for sleeping in. What better way to spend your Mother's Day than in comfy PJs and a cosy gown?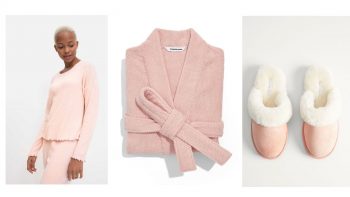 Top, R349,00 and pants R245,00 | both Woolworths, Robe R1099,00 Country Road, Slippers, R899,00 | Trenery
Brunch outfit
Dressing up early morning feels tedious and it seems impossible to make the effort to look presentable. Brunch is the  perfect option, keep things simple with a lovely shirt, jeans, and a pair of loafers. Comfy is always key.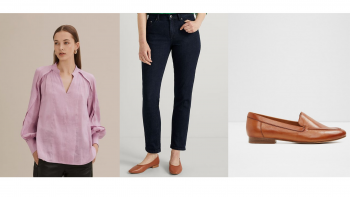 Top, R1 199,00 | Country Road, Jeans, R999,00 | Woolworths; shoes R1 299,00 | Aldo 
Mother's Day lunch
Planning on eating out? Opt for a mid-length dress with a belt. Add a shawl and a pair of boots to elevate your look. Subtle accessories work well too.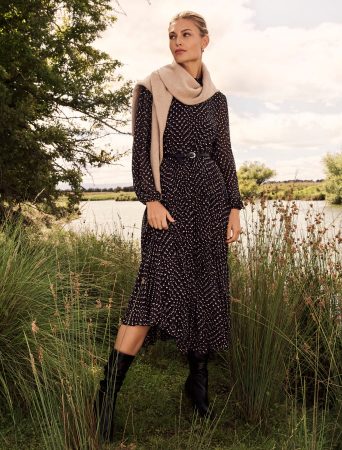 Belted dress, R1699,00 Forever New 
Dinner outfit
Dinners give us the opportunity to dress up a bit, so opt for a wide-leg pants, a top or blouse, and a pair of heels. Add a coat to keep warm on colder days.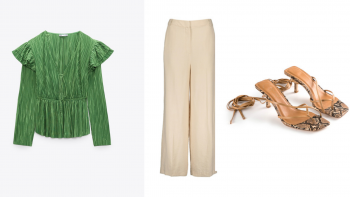 Pleated blouse, R539,00 | Zara , stone pant, R299,00 | The Fix, sandals R450,00 | Foschini 
Lunch at home
Lunch at home with the family calls for a relaxed yet put-together look. A lovely top, jeans, and sneakers will be the perfect 'at home' look.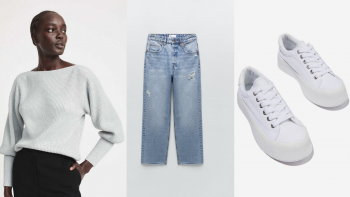 Top, R1199,00 | Witchery,  Jeans, R699,00 | Zara ,Sneakers, R349,00 | Cotton On 
ALSO SEE: LAST-MINUTE MOTHER'S DAY GIFT IDEAS