Spending more time at home is wonderful in many ways. But what happens when you're suddenly struck with a case of cabin fever? Don't worry, we're struggling with the same thing! And so, to make our lives a little brighter, we've compiled a list of escapist TV shows bound to transport you away for a few hours. Let the series binge-watching commence!
ALSO SEE: Self-Isolating? Podcasts You Should Listen To Right Now
High-end fashion design is a tough industry to crack. You've got to be able to set trends and make artistic pieces, while also remaining accessible to an ordinary buyer.
Next In Fashion is a competition reality show that sets out to find the next big name in the game. It's completely fun to watch and, more importantly, the winning designer goes home with a generous cash prize.
Quick summary: In the same vein as Project Runway, but with quirky hosts Tan France (from Queer Eye fame) and TV presenter and designer, Alexa Chung.
*Available to stream on Netflix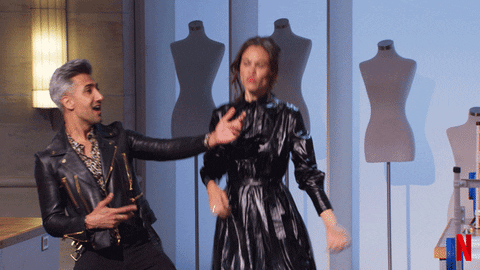 This Netflix original series is based on the book series by author Andrzej Sapkowski. It follows the mythical story of a monster hunter named Geralt of Rivia. Geralt is a great warrior, but he has one weakness: destiny.
Curious? Allow this escapist show to let your mind take flight. Starring Henry Cavill (of Man of Steel fame) and newcomer Anya Chalotra.
Quick summary: A part medieval, part magical story of a monster hunter, a frightening sorceress, and a young princess. Geralt isn't much of a talker, so watch out for hilarious grunts over dialogue.
*Available to stream on Netflix
ALSO SEE: Could This Series Be The Next Game Of Thrones?
In this hilarious dramedy, the newly-divorced Mrs Fletcher (played by Kathryn Hahn) is hit with a bout of empty nest syndrome. As a result, Mrs Fletcher comes down with a severe case of loneliness. Eventually, she picks herself up and embarks on a sexual reawakening.
Kathryn plays the role of a curious single mom with an inner wild streak brilliantly.
Quick summary: Based on the novel of the same name, this miniseries takes a relatable look at finding yourself again after a tricky divorce.
*Available to stream on Showmax
Sydney is an angsty 17-year-old grappling with the death of her father when strange things start to form around her. A bloody nose, a crack in the wall… all mysterious events that make no sense until Sydney realises she's controlled these forces all along.
Moreover, fans of Stranger Things and The End of the F***ing World will love this coming-of-age story.
Quick summary: This new series follows a teenager with serious anger issues and undiscovered superpowers. Expect scenes on navigating family troubles, school, and awkward teen romance.
*Available to stream on Netflix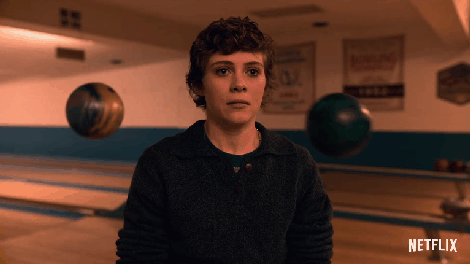 ALSO SEE: Fact Vs Fiction In Victoria Series
Narcos is a hard-hitting crime drama about the life of infamous drug kingpin Pablo Escobar. The first and second season illustrate his rise. The third season takes a look at what happened after his drug empire fell.
Narcos is packed with action, car chases, and edge-of-your-seat suspense.
Quick summary: Dive into the surreal world of criminal organisation in this fast-paced drama about a renowned Colombian drug cartel and their ruthless leader.
*Available to stream on Netflix
This hilarious comedy, created by father-and-son duo Dan and Eugene Levy, centres on a wealthy family who suddenly lose it all. Their only remaining asset is a small, partially rundown, town called Schitt's Creek. The play on words in the title alone gives the state of the town away. You'll get roped into watching this family try and piece their life back together. Dan and Eugene play as father and son in the series, too.
Quick summary: A wealthy family must suddenly trade luxury with regular, non-designer living. It's a classic comeback story with a few iconic-comic bumps along the way.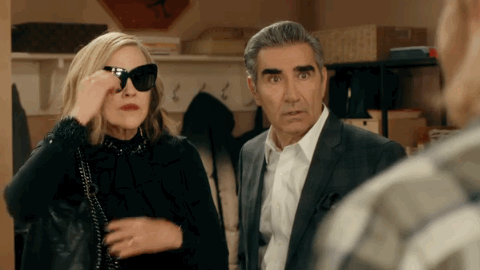 This TV series offers a gritty, entirely immersive look at English criminal gang The Peaky Blinders. It follows the life of Thomas Shelby (played by Cillian Murphy) and his family.
The Shelby's consider business a family matter. And, in many cases, business means there's also a war at play. The ensemble cast and soundtrack are only a few of the many impeccable things this show has to offer.
Quick summary: Thomas Shelby has a business to run and a family to protect. But is it possible to manage both? Prepare to get drawn into criminal gang warfare in the early 1900s in a way you haven't before.
*Available to stream on Netflix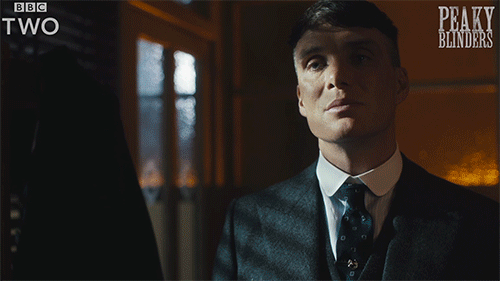 ALSO SEE: First-Look At The New TV Series Catherine The Great
The popular BBC TV adaptation of the Arthur Conan Doyle book series on Sherlock Holmes and Doctor Watson has finally made its way to Netflix.
The series offers an intriguing portrayal of the detective pair in modern-day London. We're thrilled it's finally on Netflix and simply can't wait to binge-watch the episodes away.
Quick summary: Classic Sherlock Holmes stories set in today's times — to be enjoyed with a cup of tea and a bowl of treats.
*Available to stream on Netflix
Jason Bateman and Laura Linney star in this tense drama where a money-laundering scheme goes wrong. Marty (played by Jason) must move his family to a summer community resort to keep them safe. But running away from threatening drug lords only puts his family in more danger.
Their survival is constantly at stake, making this an excellent entry in the thrilling television genre.
Quick summary: A father attempts to keep his family safe after getting involved with a handful of dangerous criminals.
*Available to stream on Netflix
ALSO SEE: Book To Film: The Adaptations We Can't Wait To See
By Features Writer Marike Watson