No space? No problem! If you are redecorating but a lack of space is hindering your ability to express your inner interior designer, you'll want to create the illusion of a bigger space in a small room (which is easier than you think.)
There are many reasons why a small space is actually better. Small spaces are easier to decorate, easier to keep clean, and easier to organize. Smaller spaces require less furniture and decorative items, and they also can feel more homely.
Still, it's one thing to have a small home but another thing to have the space feeling cramped and claustrophobic.
Thankfully, you don't need to knock down walls and alter anything structurally to make small decor changes to enlarge the room.
Implement some of these tips and your focus will be less on your home's petite proportions; making it feel larger than life through style.
Clean out the clutter
It is often said that to create the illusion of a bigger space, you need more decor items but we draw the line at 'too much' There's nothing that makes a small space feel more cramped than having too much stuff.  With things neatly arranged and out of sight, the space that is in view will feel orderly and open.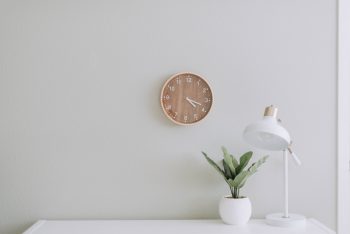 Open paths
Arrange furniture and decor items in a way that they don't block entrances and views of the room. It will look cramped. By moving furniture out and away from walkways, you'll open up the space and make it feel larger.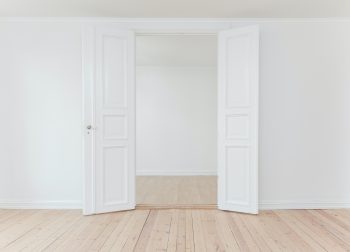 Let there be light
A well-lit room will look larger. Natural light is always best but artificial light can work too. Get rid of heavy curtains, and open up the windows to let the light of the outdoors into the space. You can add decorative elements like lamps as well.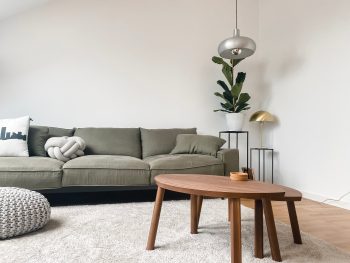 Go big or go home
Incorporate a few large pieces of furniture or decor items in place of several smaller pieces. With open space and large blocks of colour, the room will appear calmer and more comfortable. Always know that you are adding the correct size of furniture to the room – we don't want it to look cluttered.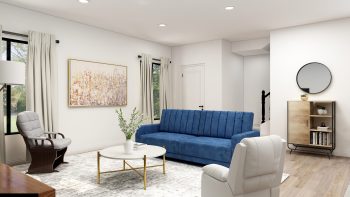 Use colour, but wisely
Creating a bigger and brighter living room doesn't mean you can't have colour. A dark shade as a feature wall will create the opposite feel. If you prefer a lighter colour, coral is a beautiful example that will lift any space. Colour can be included by means of furniture as well.
Mirror mirror on the wall
Adding a floor to ceiling mirrors will create the illusion of a bigger space. Mirrors work by retracting sunlight, allowing light to bounce around the room. To steal more light or to enhance your view, carefully position the mirrors so that they reflect a window and the view outside.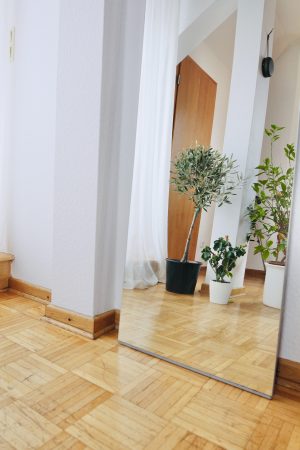 ALSO SEE:
Images: Unsplash