Most women like to take charge of their own grooming and beauty rituals and pride themselves in knowing how to be their own hairdressers, make-up artists, and aestheticians.
Pretty much every beauty procedure -waxing included- can be done in the comfort of your own home because there is a wide range of high-quality beauty products and Hair Removal Products available. However, home procedures vs professional ones have many differences, and waxing is no exception.
With over 8 stores, in Gauteng and Kwa-Zulu Natal, WAXIT, is a popular wax bar defined as a refuge of removal, a haven of hairlessness, a sanctuary of smooth. They're dedicated solely to smooth skin. It's a refuge of removal, a haven of hairlessness, a sanctuary of smooth. A place where men and women alike can go to wax it expertly and discreetly, free from the intrusions that come with visiting full service salons.
We caught up with Michelle Bittkau, Marketing Manager of WAXIT SA, who shares the 5 most important differences between home and salon waxing:
1. The main reason why women tend to choose salon services rather than doing their own waxing is that they can count on the WAXITologist's expertise. This is the most important aspect of waxing at a salon. Because there is no competition for time from facials and manicures, there are always appointments available for waxes. Our WAXITologists® are there to make your experience as comfortable as possible. They'll lend you their ears if you would like to chat, but if you would like to relax, our rooms are equipped with music to help you relax.
2. Waxing is more than slapping it on and ripping it off. Our WAXITologist have been professionally trained to ensure that they remove all of your hair without irritating your skin. They will provide a full-on consultation to review your history and any medications that you are taking that might affect your wax. Plus they work quickly and efficiently to ensure that you are hair-free with minimal pain.
3. We work in a very sterile environment that is sanitised often to reduce the risk of spreading any infections… how sterile is your bathroom where you plan to wax yourself?
4. Waxing at home can be messy and difficult to clean up. You only have to drip wax onto the floor or your clothes to realise this needs to be left to the professionals. At WAXIT, we take care of all the wax and your waxing needs.
5.  We don't do awkward – trust us, we have seen it all. Our focus is to keep you comfortable while we get you smooth. Professionals are trained to be the masters of their craft, whereas at-home waxes can sometimes leave you patchy, sore and often bruised.
Bonus must know: Our WAXITologists hate hair and they will always make sure that every hair is gone, even in those hard to reach places.
Needless to say, there is a big difference between the results of a professional wax and the results you can get at home. All in all, professional expertise is what puts aestheticians at the top of the choices for a good waxing. The perfect results you will get with them make up for the expense —which is actually not considerable.
Whether it's low-rise jeans, itsy bitsy bikinis or button downs, WAXIT makes sure you achieve your best look – smooth.
To book an appointment at your nearest branch, click here. 
WAXIT is giving one lucky reader the chance to win a 3-step
 hamper which includes: Exfoliating Cleanser, Triple Exfoliant and Ingrown Serum. 
WHAT YOU COULD WIN:
Exfoliating Cleanser 
This is Step 1 in our ingrown prevention range. An unscented cleanser, safe for full body use including face and intimate areas. A blend of active African botanical ingredients naturally and gently exfoliates your skin while reducing inflammation. Your skin is left feeling clean, smooth and hydrated.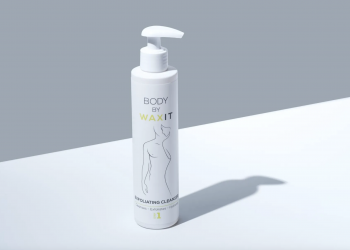 Triple Exfoliant 
This is Step 2 in our ingrown prevention range. Triple exfoliating properties with a blend of active African botanical ingredients which naturally exfoliate cells without harming the skin and prevents the appearance of ingrown hairs.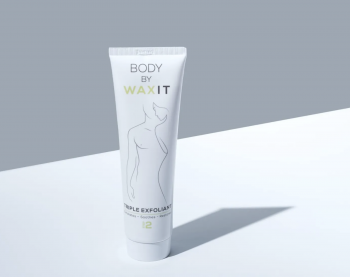 Ingrown Serum 
This is Step 3 in our ingrown prevention range. A blend of anti-bacterial African botanicals formulated to reduce inflammation, bruising and scarring caused by ingrown hairs. For increased effectiveness for the treatment of ingrown hairs, use in conjunction with the Exfoliating Cleanser and Triple Exfoliant.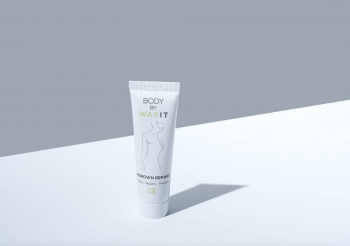 Disclaimer: Ts&Cs apply | Competition classes 30 June 2022 | For further Ts&Cs click here.
ENTER NOW!
To enter, simply fill in the form below: