Busy mom? Let us help you make the most of the time that you have for yourself in your busy day…
As we flop into bed after a very long day, hoping to have a good (uninterrupted) night's sleep, we wonder what happened to the day? There just doesn't seem to be enough hours to get even the important tasks done, let alone time to faff with make-up. Someone once said Beyoncé has the same amount of hours in the day as everyone else, but what they failed to point out is the myriad of helpers she has – if only we all had a glam squad on speed dial. Dreaming aside, let's dive into some fail-safe beauty hacks to get you looking fresh in a flash.
The busy moms guide to looking fabulous – fast:
CELEBRATE A LOCAL CLASSIC
South Africans love rooibos, and they love the African Extracts Rooibos Classic skincare range – from the rooibos-coloured Face Wash and Scrub to the best-selling Classic Moisturising Day Cream SPF15, which is South Africa's number-one essential care moisturiser. This popular
range, which was one of the first to be endorsed by Beauty Without Cruelty, turns 20 this year. Suitable for most ages and skin types, it's still as affordable as ever, priced from R70 to R81.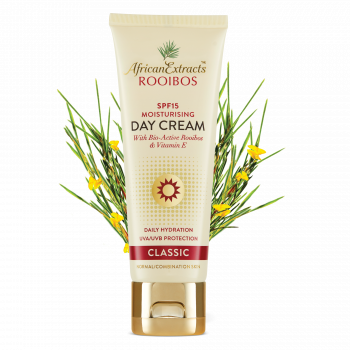 African Extracts Rooibos Classic Moisturising Day Cream SPF15 R78,99 | Clicks 
CROWNING GLORY
Hairdressers have been preaching this for years, but investing in a good shampoo and conditioner is not just a sales pitch, it really is essential to the maintenance of healthy hair. Say yes to more good hair days with quality products that not only make your hair look good in the short term, but also protect your colour and highlights – extending their lifespan. Healthy hair
tends to look better when left to air-dry, it frizzes less and is smoother and shinier.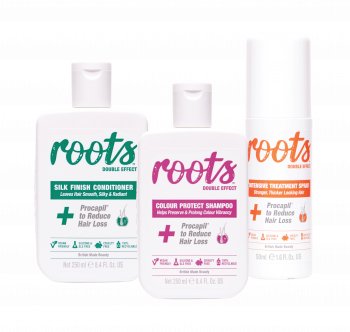 Roots Double Effect 3 Step Hair Health Colour Protect, includes Colour Protect Shampoo, Silk Finish Conditioner and Intensive Spray  R650,00 | Roots double effect
FACE FIRST
When you have 10 minutes to 'put your face on' you want skincare that gets the job done in the least amount of steps. Don't be tempted to skip your morning cleanse as we sweat and detoxify at night and you want to get rid of the old, before applying anything else. Keep a gentle cream cleanser with a pump dispenser in the shower to quickly give your face a once over. Straight out of the shower, when your skin is still moist, apply a serum that will work on uneven texture and pigmentation. Follow with a hydrating moisturiser to lock it all in. Lastly, a separate sunscreen, this is non-negotiable, as the sun is enemy number one to our skin and the fastest way to speed up ageing.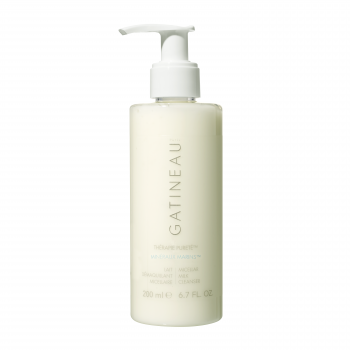 Gatineau Therapie Purete Micellar Milk Cleanser | R495,00 Woolworths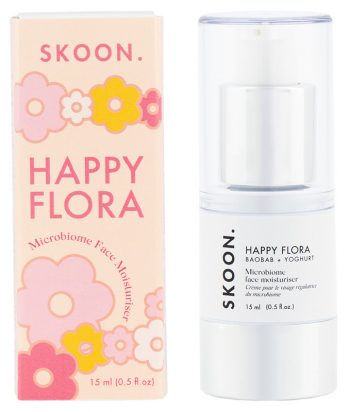 SKOON Happy Flora Face Moisturiser 15 ml | R299.95 Wellness Warehouse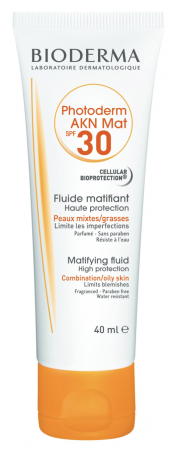 Bioderma Photoderm AKN Mat Sunscreen Face SPF 30 R299.95 Dis-Chem
LAY THE FOUNDATION
You do not have to apply a full face of foundation to achieve an even complexion. Start with concealer and apply under the eyes, on the lid and inner corners of the eye socket. Look out for a concealer that comes with added pep-up ingredients like caffeine to 'wake-up' the eye area and reduce puffiness. Light coverage foundation is the better option for ageing skin as heavy foundations tend to creep into lines and wrinkles, making them more obvious. Another benefi t to a sheer formula is the ability to layer and build coverage. Apply only to areas of concern, like broken veins, redness and blemishes, then blend any edges well.
Clarins Skin Illusion R560, Edgars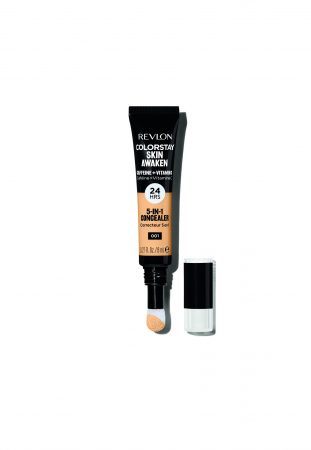 Revlon ColorStay Skin Awaken Concealer, in Neutralizer | R180, superbalist.com
ALL IN THE EYES
The one part of your 'fast face' that you shouldn't cut corners on is applying your mascara. This is something that is best done in layers and with a fair amount of precision. Applying mascara to the outer corners goes a long way to opening the eye area and helping you look more awake. Make sure to get close to the lashline, coating from root to tip. Move to the other side and then repeat at least three times. It may seem obvious, but when it comes to finding the perfect mascara, take the time to find the right wand for your eye shape, if you have small eyes, go for a smaller wand allowing for precision. This means less smudges and less time cleaning up. Brows frame your face, so don't forget to give them either a quick brush up with a tinted mascara and if they are sparse fill any gaps with an eyebrow pencil, in upward strokes to mimic the hairs.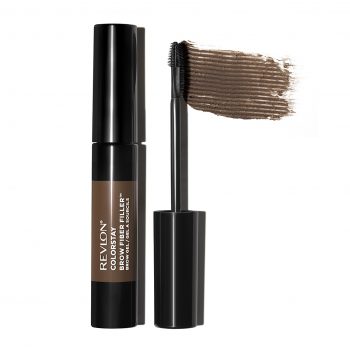 Revlon ColorStay Brow Fiber Filler R179.95, Foschini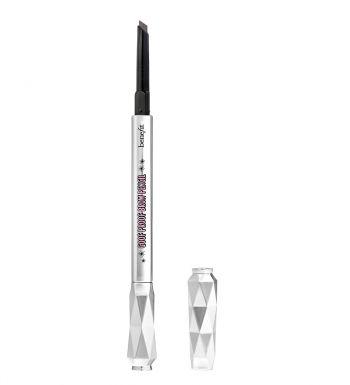 Benefit Cosmetics Goof Proof Brow Pencil R460, Edgars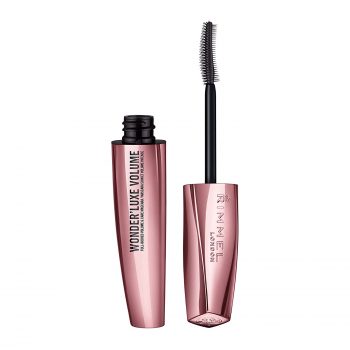 Rimmel Wonder ̛Luxe VolumeMascara in Black R169.95, Clicks
FINISH WITH…
A tinted lip balm. Something that does two jobs: relieves dry lips and adds colour to the face. Again, use your ring finger to dab the colour onto the lips, this gives a diffused, wash of colour. Not sure what colour suits you, the rule of thumb is to go for something in the same tone as your natural lip colour, just slightly deeper.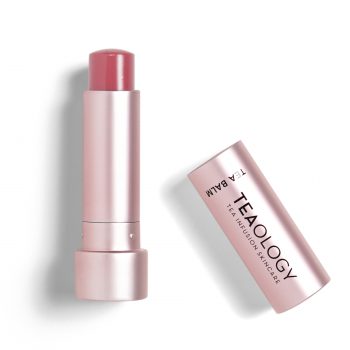 Teaology Tea Lip Balm in Rose R285, superbalist.com
TOP TIP
On days when you are feeling particularly drab, don't underestimate the power of red lipstick – it's the fastest way to go from drab to fab! MAC Retro Matte Lipstick, Ruby Woo is a colour that suits almost everyone.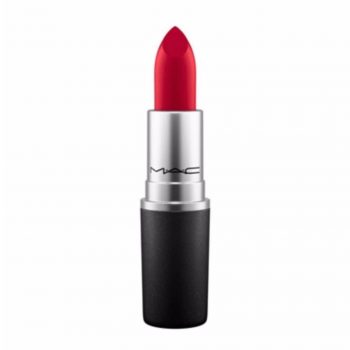 MAC Retro Matte Lipstick, Ruby Woo | R280,00 maccosmetics.co.za
ALSO SEE MUST-HAVE BEAUTY FACIAL TOOLS