In April of last year, celebrity facialist Ole Henriksen revealed to Vogue that for as long as he's been performing transformative facials, he's incorporated ice cubes into his treatments. Yup, the spa-master of the rich and famous uses frozen water as a secret weapon! According to Ole, ice cubes 'dramatically improve circulation in the skin for that healthy glow we all want.' But don't worry, ice facials – also known as skin icing or 'ice on face' – don't require a fancy spa. It really is as simple as it sounds.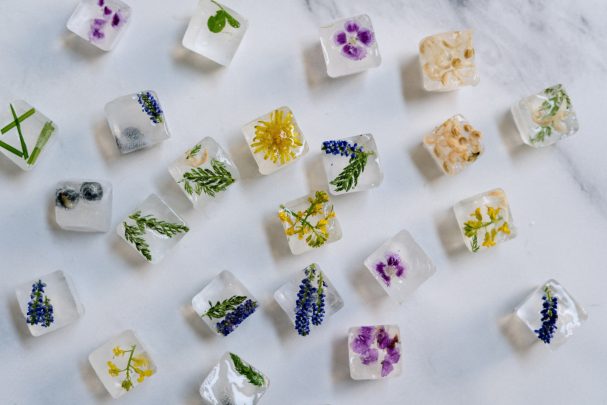 Ice facials are a form of cryotherapy treatment: a type of cold therapy where the skin is exposed to extremely cold temperatures for several minutes. It is a favourite of Korean women (known for their comprehensive beauty rituals), celebrity makeup artist Lisa Aldridge, supermodel Kate Moss and even historic beauty Catherine the Great is said to have been dedicated to something similar! Here is all you need to know about the DIY trend.
Why ice?
The popularity of ice facials and skin icing probably has as much to do with its easy-accessibility as it has to do with its benefits. Not only do most people have direct access to ice, it is also an inexpensive, natural and non-chemical product. While there isn't much clinical research around skin icing, there is plenty anecdotal evidence for what skin facials can provide.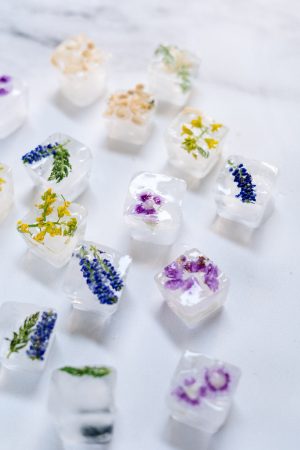 You know how sports stars take ice baths? Ice facials follow the same concept in helping to reduce swelling and inflammation. This is especially recommended for skin conditions like acne and rosacea. Plus it is known to help puffy skin!  Your remedy to the sign's of a bad night's sleep lingering under your eyes has arrived.
Increased blood circulation is another aspect of why cold therapy has boomed. When it comes to aesthetics, this means bright glowing skin and that healthy look we are all trying to achieve. Want to maximise this effect? You don't have to use frozen H2O alone! For puffy eyes, try a frozen caffeinated drink. Antiviral, antibacterial and antioxidant green tea can be frozen for a variety of skin cures. Or freeze a cut leaf of aloe vera for soothing and healing. As we've chatted about before, frozen cucumbers will work wonders for puffy eyes too.
Not into the mess of defrosting ingredients dripping down your face? Placing your face roller or other such facial tools will be a good option. I adore my Teaology Rose Quartz Vibrating Face Roller, R925 from Superbalist, and often place her in the fridge for de-puffing in the morning. Ice Globes have been quite the trend following ice facials. You can find an inexpensive pair from Mr Price, here.
How to carry out at-home ice facials
Introducing ice facials into your regular routine doesn't require a spa booking. The easiest is to gently message your face with an ice block wrapped in a clean organic and soft material. We suggest using local brand SKOON.'s Bamboo Muslin Facecloth, at R99,95 from their website or at Wellness Warehouse and Faithful to Nature. To reap the best benefits, place a hydrating serum on your freshly cleansed face before icing. Icing has been known to assist the penetration of products into the skin.
For all the 411 on techniques and the wonderful tools out there that can help, follow Lisa Eldridge's video below:
ALSO SEE: