Whether you've gone platinum, golden, ash or honey blonde, you're bound to love the effects of fresh colour. But while newly-coloured blonde hair looks great, it requires a fair bit of maintenance and TLC to keep it looking that way. Especially in winter, blonde hair tends to lose its shine, is prone to brassiness and colour fade. But to brighten blonde hair you just need to follow our simple tips and product suggestions.
Why do we need to brighten blonde hair?
The truth is that even when you're diligent about your blonde haircare routine, dullness and brassiness (when shades of silver or platinum take on a yellowish tinge) can creep in and steal your shine. This is because blonde hair is vulnerable to sun damage, pollution and using the wrong haircare products. You also need to watch out for the effects of hard water. This is tap water that contains colour-stripping minerals like copper and chlorine.
1. Go sulphate-free
Sulphates are present in the majority of soaps, shampoos and household cleaning agents. They are responsible for that foamy lather we've all come to love, and they are extremely effective at removing dirt and impurities. However, this also makes them very drying on the skin and hair.
In the process of stripping dirt they also tend to strip away essential moisture.This can lead to dehydration, damage and breakage. If your blonde hair is coloured there's another worry. Using sulphate products on coloured hair may also strip the colour. To preserve blonde hair's moisture, colour and strength, it is essential to go sulphate-free.
Try: Marc Anthony Complete Color Care Purple Shampoo, and Marc Anthony Complete Color Care Purple Conditioner, both R179 at Takealot. This duo helps neutralise unwanted brassy tones, while nourishing and providing a boost of moisture to brighten blonde hair.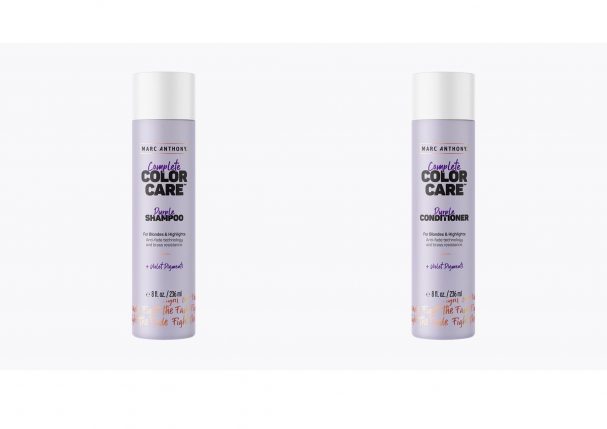 2. Embrace purple
Purple and violet shampoos are a great choice for blonde hair, as they can neutralise brassy and yellow tones in the hair by colour-correcting them. How? It all comes down to colour science. Purple and yellow are opposite to one another on the colour wheel. This means they have the ability to cancel each other out. You know how you'd use a green concealer to cancel out redness on the skin? This essentially works the same way.
Try: Pro:Voke Brightening Shampoo Touch of Silver, R129.95 at DisChem, neutralises brassiness to brighten blonde hair. It will also brighten natural or highlighted platinum, white or grey hair with a toning violet pigment. Follow with Pro:Voke Colour Care Conditioner Touch Of Silver, R129.95 at DisChem. The protective formula strengthens and repairs damaged hair. By infusing extra moisture your hair will be smooth and silky, ready to bounce in the light. Plus, it gets better still. This conditioner contains optical brighteners to instantly boost shine and retain rich hair colour.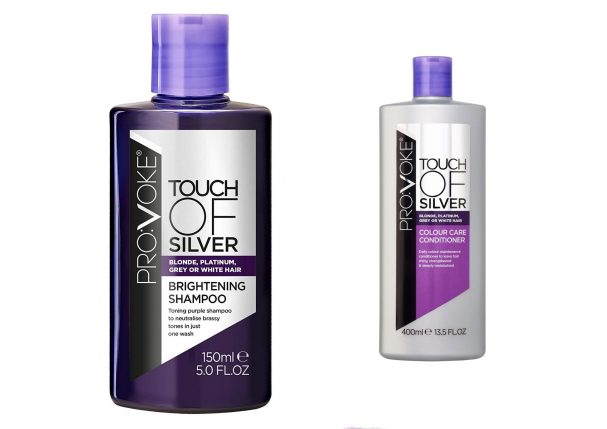 3. Correct brassiness
As with all things, prevention is better than cure, however, if you are struggling with brassiness, it's not too late. Invest in colour-correcting products to remove unwanted brassy tones and restore your original colour.
Try: Creightons Sunshine Blonde Silver Intense Brightening Shampoo, R89.95 at DisChem and Sunshine Blonde Tone Correcting Conditioner, R105.95 at DisChem. These products help correct unwanted brassy tones brought on by sun exposure. Formulated with violet pigments and UV filters, the shampoo helps brighten blonde hair from the very first wash.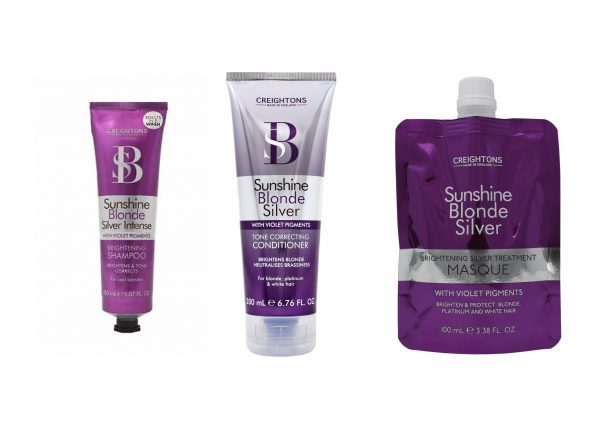 4. Rinse with lukewarm water
Avoid the temptation to use hot water when shampooing and conditioning your hair. Not only is hot water drying on your skin (think an uncomfortable and flaky scalp!) but it also opens the hair's cuticles which can result in faster colour fade. Cold water seals the cuticle rather than opening it, which helps preserve colour and increases shine. If you want your blonde to last longer between appointments, this is key.
5. Hydrate
All hair colours need added hydration in winter, but for blonde hair, it is particularly important to use hydrating or moisturising hair care products. The process of lightening one's hair can be very drying and sometimes even damaging. That's why it is essential to replenish moisture with conditioner and hair masks or even treatments. Use a generous amount of a nourishing conditioner for blonde hair after every shampoo, and apply a hair mask to strengthen blonde hair at least once a week.
Try: Creightons Sunshine Blonde Brightening Silver Treatment Masque, R79.95 at DisChem. Quick and easy to use, this product is formulated with nourishing argan oil and violet pigments to protect and brighten blonde hair, while also repairing damaged hair.
6. Protect against breakage
Because blonde hair is prone to dryness and damage, it is also at risk of breakage. While taking all the necessary steps to preserve your colour, don't forget to also pay some attention to increasing your hair's strength and resilience. Gently pat your hair dry with a towel rather than rubbing it dry, as the friction can damage wet strands. Wait for your hair to dry before you brush it as wet hair is vulnerable and can snap easily.
Cover image by Darina Belonogova on Pexels.