Nothing screams bold, beautiful and confident more than a woman who has the ability to own her natural look! Embracing your natural skin and hair is not always easy – we all know what a gorgeous makeup beat or fabulous new hair colour can do for your confidence. The same can be said about owning your natural look, though! Embracing your natural grey hair is all about the mindset.
Shifting into the "okay, I'm going to roll with my grey hair now" mindset can be a daunting thing. We know that a fresh colour helps us look years younger in most cases, but why would we want to look years younger anyway? There's nothing wrong with our fabulous selves right now. All she needs is a new perspective.
What's the trick to embracing your grey hair, with style? The key lies in your style! Dressing to enhance the colour of your natural hair – with bold pops of grey and silver and vivid bursts of colour that balance out your tone from head to toe.
Let's draw inspiration from women who are owning their natural hair with confidence:
Deborah Darling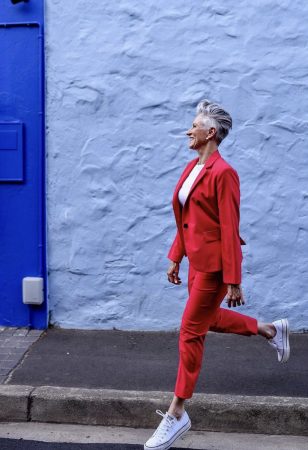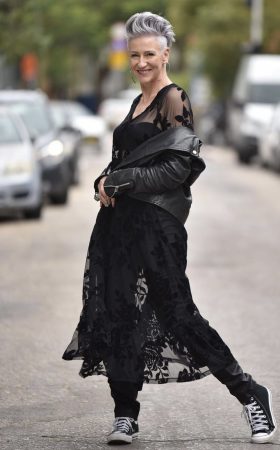 South African Deborah Darling started her modelling career at the age of 53. She's a local advocate for women owning their age and their natural look! She does so with such grace:
Iris Apfel
Many of us know about Iris' timeless style, transcending ideas of age. Iris' word of encouragement? What's better than having natural beauty? Having style!
View this post on Instagram
JoAni Johnson
JoAni is a renowned model, tea-blender, and jewelry designer in her 60s, and has walked the runway for high fashion brands like Fenty with her beautiful head of grey hair in tow. We love her edginess and dare to be different.
ALSO SEE: 
The 101 on using essential oils for healthier more radiant hair
Feature Image: Heather Favell