Why has something as simple as skincare become increasingly confusing? Today with all the research and product development skincare has become a symphony of science and art working together to create products that make you feel like you need a Phd to use! We took a beat to pick the brains of SA's top skin experts taking us back to the basics of skincare. They'll help you simplify your regime and get glowing skin all in a quick read!
Know your type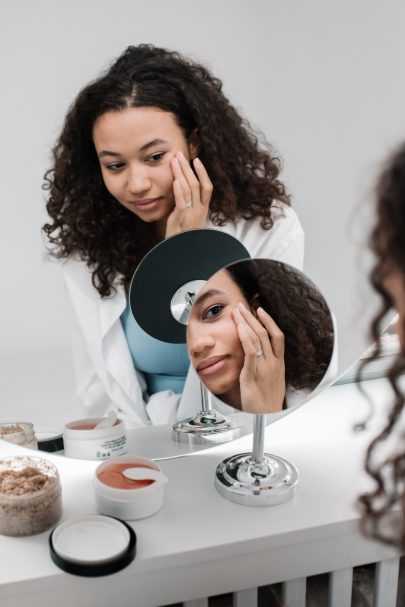 You can't get to the basics of skincare if you don't first know your skin. 'Before choosing any product, you need to understand your own unique skin needs. We all have different skin types – ranging from dry and sensitive, to combination and oily. We may also suffer from skin conditions like pigmentation, acne or rosacea,' says Dr Marisa Heyns, aesthetic doctor at Dr Nerina Wilkinson and Associates. How will you know? 'Having your skin analysed is an important first step., there are amazing technologies available to assist professionals to make the right skin diagnoses and choose the best products,' she adds.
Once you know your skin type, you can choose your products. While we are often led to choices by branding, we need to change our mindset a little in this regard. 'Instead of going for a brand, one needs to look at which ingredients in various products will best suit and treat our skins. Think of skincare as medication instead of just a feel-good product. The best combinations have the best ingredient profiles for you, plus the desired sensoriality. Having your skin analysed is an important first step., there are amazing technologies available to assist professionals to make the right skin diagnoses and choose the best products.'
Optiphi educator Tasneem Jattiem agrees. 'Research, research, research. The industry is saturated with many products. It's vital to think about whether you need to treat the root cause of a skin concern or simply maintain a healthy skin.' By knowing your skin type and concerns, you're more empowered to seek advice and find products that are better suited to your needs.
The essentials
We've all heard it before: cleanse, tone and moisturise, but do we need to tone, and what about exfoliation and masks? When we talk about products, what are the basics of skincare there? 'Toner is only needed if you use a cleanser that is not PH balanced,' says Tasneem Jattiem.
Dr Marisa Heyns explains what a healthy routine could look like. This starts with day vs night. 'During the day we tend to choose ingredients that actively protect our skin like antioxidants which fight free radicals. at night we focus on active ingredients that aim to stimulate and repair – a simple regimen is all you need. You may include exfoliation in this process followed by the application of a treatment. This can be in the form of a serum or specialised moisturiser and usually consists of a combination of active ingredients ranging from alpha or beta hydroxy acids and vitamins A, C and E to hyaluronic acid or growth factors, collagen and a multitude of plant extracts.'
Sounds a bit like a doctor's script you can't decipher? Breathe, you don't have to use them all! And some skincare heroes like collagen are better when ingested than used topically. Simplifying your skin routine should sound a little like a medical script anyway when you're going back to the basics of skincare. Remember, it's ingredients that are important here!
The best thing you can do for your skin
While serums, moisturisers and masks are all great ways to get wonderful ingredients onto and into your skin, there's another step that is just as important. If not more so! Biochemical scientist and founder of Biomedical Emporium Dr Judey Pretorius emphasises the importance of cleansing.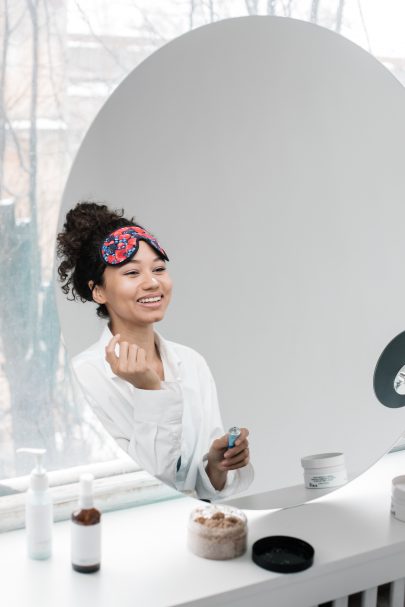 'Stick to the basics: Never sleep with makeup on, it really accelerates the ageing process. Avoid cleansers that are harsh in favour of gentle exfoliation using chemical exfoliants such as lactic, salicylic or glycolic acid. Remember, your skin is a living, breathing organ, it needs nutrients to stay healthy. A morning and evening cleanse to degrease and freee your skin from debris is vitally important,'
The application process
'Generally, we apply our serums first, they penetrate deep into the skin where it acts as a treatment. Follow this with a moisturiser to support the superficial layer of the skin and in some cases even acts as a temporary barrier,' says Dr Heyns. This is especially so in those with very dry and dehydrated skin types. Lastly, sunscreen!
SPF is one of the very few proven methods to avoid ageing. But it doesn't just protect our skin from the sun either. 'We now have sufficient evidence that indicates the harmful effects of blue light or high energy visible light from our cellphones, laptops, and lights. This factor destroys already endangered vitamin C and coenzyme Q10 levels which leads to ageing,' states Jattiem.
ALSO SEE: