Facial toner has been around for ages, but there are still major misconceptions around this skincare product. Most of us remember it from our teen days, running a toner soaked cotton pad across our acne-prone skin trying to get off all that makeup we had caked over it. The facial toner of today is quite different though, and I'll let you in on a life-changing secret: for most, facial toner should not be applied to cotton wool and slathered across your face.
Firstly, if your face wash isn't taking off all your makeup, you have a bit of an issue. You either need to look at double cleansing or a new face wash. Secondly, wiping a cotton wool pad all over your face acts as a form of physical exfoliation which can be aggravating and damaging to your skin.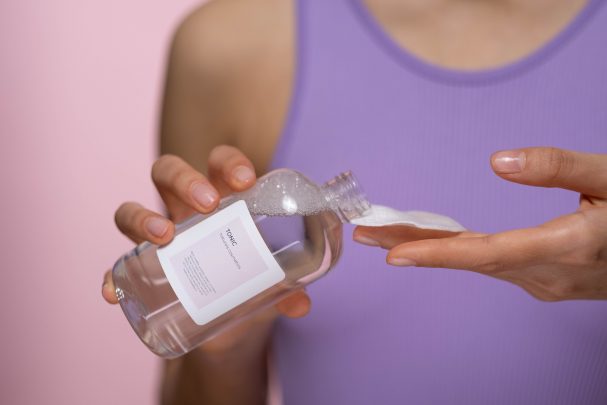 Dr. Alec Nikolic on the New Age of Facial Toner
The new-age of facial toner are made to address a host of skin issues, mostly doubling as extra hydration with a treatment. Totally different from what we're used to! Dr. Alek Nikolic, renowned specialist in aesthetic medicine and owner of SkinMiles, explains that facial toners have progressed for treating and aiding specific skin types. 'Some toners are specifically indicated to help heal and calm sensitive skin while others are indicated to help reduce breakouts, minimise oil or sebum production and clean deep within pores with oily and acne skin types,' says Dr. Nikolic.
They also help to:
 normalise the pH of the skin to around 5.5;
increase the absorption of serums and moisturisers;
temporarily reduce pore size.
How To
First wash your face so your skin is properly clean and ready to absorb your treatment products. Facial toners come after cleansing and before any serums or moisturisers. When applying your facial toner, if it does not come with a spray function, it is recommended to place it on a cotton wool pad but dab or wipe very gently, rather than slather across your skin. This will avoid over-exfoliation.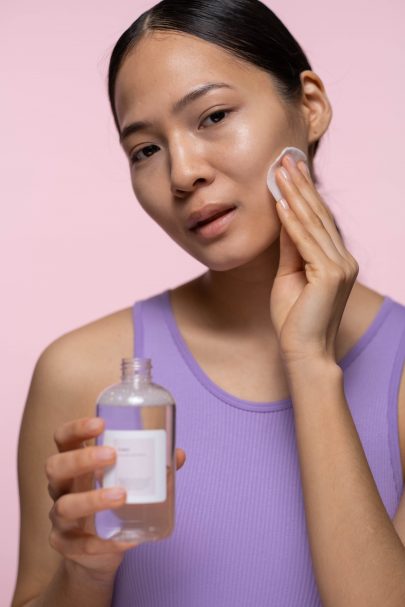 What To Use
Looking to add facial toner to your skincare routine? Here are Dr. Nikolic's top picks, all available from SkinMiles:
REN Ready Steady Glow Daily AHA Tonic, R700.00
GÈVE Gentle Toner, R325.00
TEAM Dr JOSEPH Deep Purifying Toner, R390.00
ZO® SKIN HEALTH Calming Toner, R1,056.00
OBAGI C-Balancing Toner, R675.00
Still unsure how to put together a skincare routine? Here's why it's important to have one.