I always refer to Aunty Merle as the Madea of South Africa. But in all honesty, you can't compare the two. Yes, Marc Lottering and Tyler Perry share the same sentiment of bringing real-life issues into a comedic, family environment, but there's just something about Marc's local flair that makes it so much more relatable.
Aunty Merle's Things Get Real is a must-see.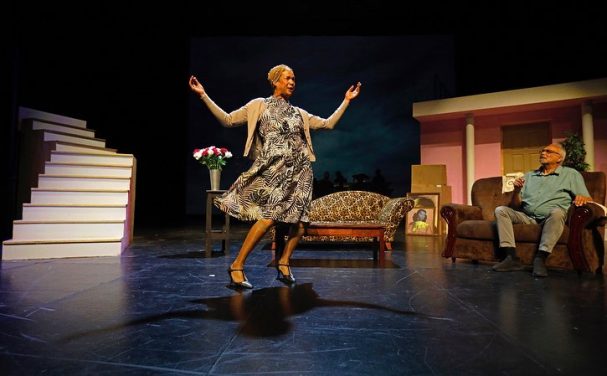 This third instalment of the musical comedy marks two years since the production hit the stage, due to COVID-19.
The wait however was indeed worth it, with Aunty Merle's kids now both living overseas, it's just Merle and her husband Dennis who are faced with their next life challenge.
Just like every other one of Marc's productions he turns focus to one's neighbour, who is more often than not, always willing to offer support. A sentiment that has proudly South African written all over it. In this instalment, the family faces hard times, but everyone in Belgravia road is right there, willing to help.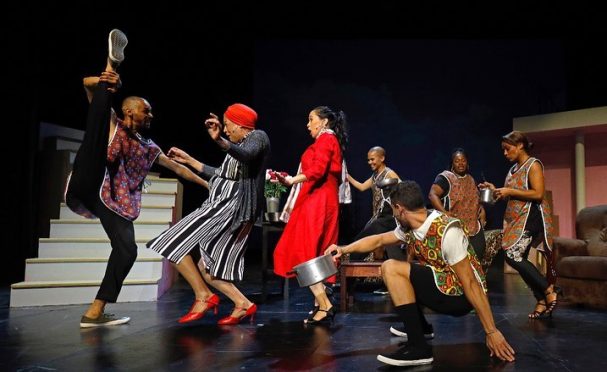 The show is filled with original musical pieces that are authentic to the rhythm and the beat of the cape-coloured culture, and celebrates the uniqueness of our nature when it comes to navigating our daily lives and struggles. The ensemble also celebrates different forms of dance and singing, sending the audience off on a journey of emotion as the show progresses.
What Marc always seems to get right with his shows, is the ability to bring such a serious heartfelt topic right back to life with comedic relief.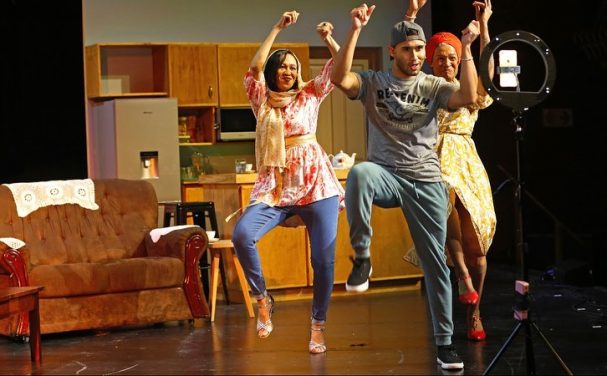 The show is packed with relatable thematic content…
Aunty Merle, her neighbour Suraya, and her nephew create a TikTok together – or, in the words of Aunty Merle, a TokTok.
The show also touches on pronouns and sheds light on the fact that the older generation is not always educated on the changes that are happening across the globe when it comes gender, or cultural shifts.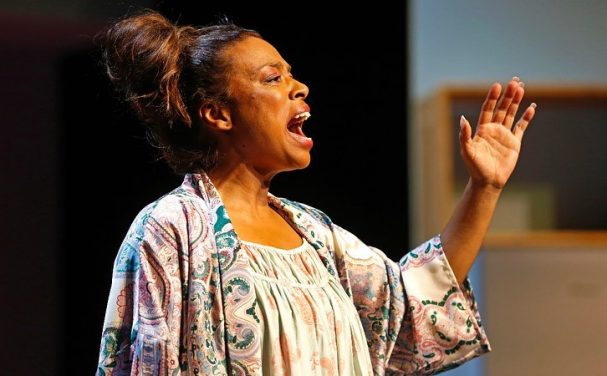 Aunty Merle – Things Get Real is showing at the Baxter theatre in Cape Town until the 21st of January 2023 so make sure you go and check it out. Tickets available here 
ALSO SEE:
Tom Cruise has just been spotted in Johannesburg and SA has major heart eyes
All images including Feature Image: Instagram / @marc_lottering