I turned 54 this year and the realisation that I can access my retirement annuity next year made me laugh and cry at the same time. My mind and my body still feel like a 30-year old's, but the date of birth printed on my identity card tells a different story. Don't get me wrong, I have no intention of retiring any time soon, but it dawned on me that within the blink of an eye, decades have passed. 
It is never too soon to start saving for retirement
For many women, saving for retirement is not very high on the agenda. In fact, in between juggling a career and bringing up kids, there is little time or money left at the end of every month. We think we have time on our side and that we can eventually play catch up, but by doing that, we are missing out on one of the most important concepts when it comes to accumulating wealth, and that is to let compound interest work in our favour. Warren Buffett, self-made billionaire and CEO of Berkshire Hathaway, said that building wealth through compound interest is like a snowball rolling down a hill. It starts small and as it keeps rolling down, it becomes bigger and faster. So, if you start saving early in your life and you save consistently over a long period of time, you have a better chance of  becoming financially independent. 
Saving for retirement is the replacement of income
How much do you need to retire comfortably? It all depends on your definition of what it means to be comfortable. In essence, you are saving to at least replace the income that you are currently earning. As a rule of thumb, you can earn a monthly income of R4 000 for every R1 million invested. This will ensure that you do not outlive your capital. Be realistic about the income you will require at retirement. Even though your debt will likely be paid off and you no longer have the responsibility of raising children, allow yourself the freedom of lifestyle. This could be traveling, pursuing that hobby which you never had time for or even to exercise. Make sure that you are not financially restricted from having the retirement you have dreamed of. Also, be mindful that your living and medical expenses may escalate significantly in the last years of your life. 
Living longer will cost you more
Retirement is inevitable at some point in your life. Even though we have the best intentions to work for as long as we can, there will come a time when we will not be able to work. Retiring today is worlds apart from retiring 30 years ago. People retired at age 55 and many died at 65, which means that they had to provide for an income for roughly 10 years after retirement. Increased longevity has made planning for retirement very challenging because the chances of you living to the ripe-old age of 90 or even 100 is very likely.  You would therefore need retirement savings for at least 25 years or run the risk of outliving your retirement savings.
It is never too late
The world's perspective on aging has changed and instead of fading away at retirement, many people reinvent themselves and pursue new dreams and ambitions later in life. A study by the Kaufman Foundation discovered that the highest rate of entrepreneurial activity is between age 55 and 64. So, instead of just staying in your job and plodding along until retirement, why not reinvent and re-skill yourself to access new opportunities? Women in particular can benefit, because many women have to put their careers on hold to raise children and besides, women outlive men by at least four years. If you continue earning an income, you won't have to access your retirement savings. This means you can allow your nest egg to benefit from compound interest for another couple of years. The longer you delay accessing your savings pool, the higher the likelihood of your money being able to sustain you for the duration of your retirement.
Empower yourself
For many women, the world of money and finance is a source of stress and shame, whereas it should be regarded as a source of freedom, empowerment and security. As women, we make many sacrifices to earn money, yet we are not nurturing our hard-earned wealth. Financial independence is about empowering yourself and taking ownership of your finances, setting financial priorities and developing good money habits such as setting a budget and saving. There is a deep connection between the state of your finances and your quality of life. By taking control and ownership of your finances, you will not just improve your financial wellness, but also your emotional wellness because you will spend less time worrying about your finances.
It all starts with a plan
Revisit your spending habits

 

Start saving today and increase your savings regularly
Do not get distracted
Monitor your achievements and adjust where necessary
Partner with an expert
Running out of money during your golden years will have a very negative impact on your quality of life and make you financially dependent on your family and friends. It is never too early or too late to start saving. A skilled financial adviser can help you to calculate accurately how much money you need and will craft a plan unique to you and your circumstances. Be bold and be brave and take that first step towards financial independence. 
Kobie Kritzinger, Wealth Adviser at PSG Wealth, Pretoria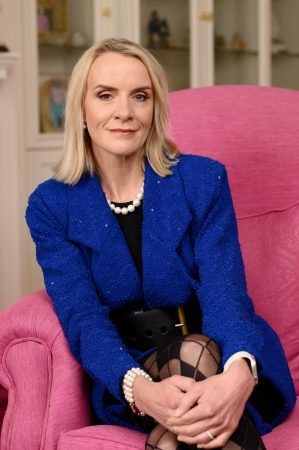 Affiliates of the PSG Konsult Group, a licensed controlling company, are authorised financial services providers. Visit www.psg.co.za for more information.