Long evening ahead? Curl up with one of our best reads of the month!
The Maid by Nita Prose | COSY MYSTERY
Introducing a most endearing character in this compelling whodunnit book, Molly the maid may be considered a nobody, but she is far from it. On discovering a dead body in the grand hotel where she works, many are quick to point the finger at Molly. But this clever young woman soon works out that by connecting with others, you can achieve anything. A cosy crime mystery that's full of heart, uplifting and emotional. With Florence Pugh set to play Molly in a film adaptation, you'll be hearing a lot more about this crowd-pleasing book.
Isabel Allende | MAGICAL STORYTELLING
Penned as a letter to her grandson Camilo, Violeta Del Valle recounts her extraordinary
100-year life. A cast of magical characters is thrown together by circumstance and desire, their
fates shaped by political upheavals. Through Violeta's frank self-reckoning, we witness the effects of fascism, corruption and abusive relationships, and silent heroes whose strength of character never waivers in desperate times. Storytelling at its best.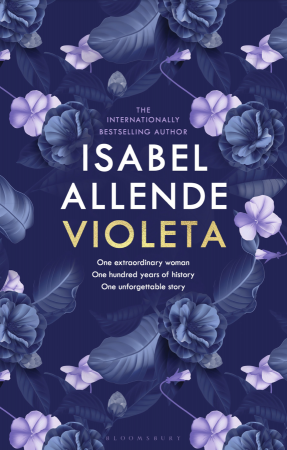 All For You by Louise Jensen | EMOTIONAL THRILLER
A trio of perspectives are woven together in this gripping thriller, revealing the Walsh Family in crisis. Connor is traumatised by his guilt over past events; Aiden is trapped in a web of deceit … and Lucy is falling apart. A disturbing journey full of smokescreens, with perfectly observed emotions and red herrings that will boggle the mind, you will be left questioning what you would do to protect the people you love.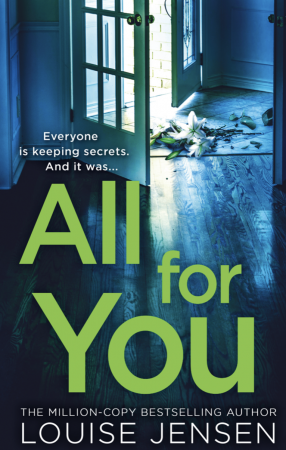 A Terrible Kindness by Jo Browning Wroe | MOVING TALE
In this moving novel, we meet 19-year-old William – a newly qualified embalmer who leaves his
graduation party on an evening in October 1966 to drive to a mining village in Aberfan, where a slag heap has fallen on Pantglas School. Jo Browning Wroe recounts the inner journey that brought William to Aberfan. We were consumed by this story of healing and hope.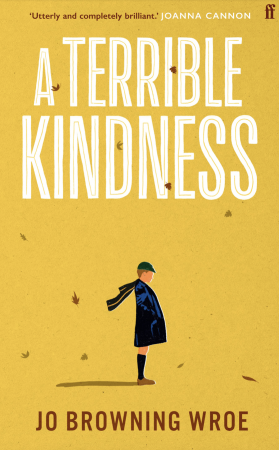 Other Parents by Sarah Stovell  | PAGE-TURNER
In this small-town, school-set drama, mom-of-three Rachel Saunders isn't prepared for the backlash from other parents when she divorces her husband and swiftly moves her girlfriend
in. Then the school introduces a new inclusive curriculum, and single mum Laura Spence goes out of her way to prevent it. Wry observations and topical issues abound in this relatable novel. Being touted as the new Liane Moriarty, Sarah Stovell is one to watch.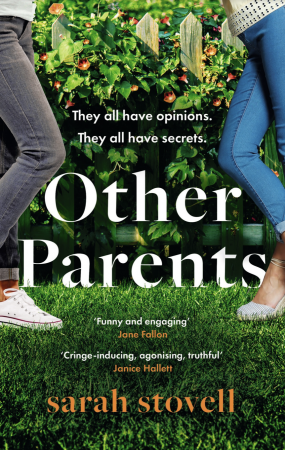 Anything Could Happen by Lucy Diamond | HOPEFUL AND SWEET
Lara's chance meeting with a handsome stranger in New York was impossibly beautiful. Until he
disappears without a trace. Years later, her daughter Eliza has reached 18 and is keen to meet her father, and their hunt to find him takes them on a journey across the UK and beyond, ending up where it all started – New York. A warm, wise novel full of extraordinary surprises.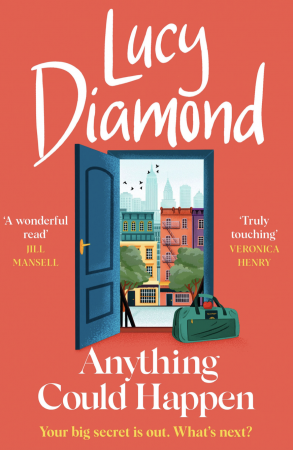 Little Wing by Freya North | TENDER-HEARTED
When a pregnant 16-year-old girl is banished to the Outer Hebrides, the repercussions
reverberate for generations to come. It is only years later, when Nell and Dougie meet on the Isle of Harris at critical moments in their lives, that everything starts to make sense. With a gorgeous cast of characters, this story of identity, forgiveness and a sense of place is a gem.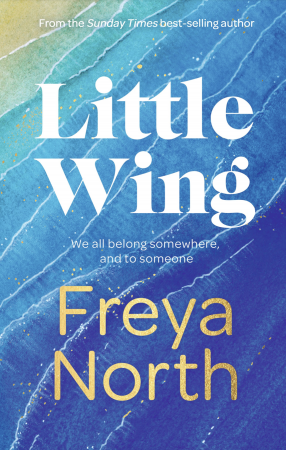 ALSO SEE THE BENEFITS OF RED WINE