It's been months since the news of the Russia-Ukraine conflict had everyone googling what was going on and how bad it was. Let's call it what it is — war, and one that took centre stage not just from media outlets 'perspectives' but from real people and families impacted, in their words, pictures and videos.
Much of the attention on the Russia-Ukraine war has died down. It's both understandable and sad. We can't watch devastating video after devastating video without feeling the psychological impact in parts of the world where we aren't affected, but what then of the people who can't just swipe away from it all? There's a sense of guilt we feel as the onlookers, and a sense of responsibility most aren't sure what to do with.
So, people go on with their days. They look at the latest fashion, and with New York Fashion Week in full swing, all eyes are on the Big Apple.
Fashion is a tangible form of escapism. It speaks to our expression and our fantasies, even if we aren't the wearers. Often, it's an escape from the worlds we can feel trapped in, but it can also be a spotlight, a microscope and a mirror.
Cue Svitlana Bevza's show.
Bevza, who is no newcomer to NYFW, used her designs to redirect our gazes — from those who sat in the front row to those online.
As a Ukrainian designer based in Kyviv, she had to flee her base in February with two children. Her husband, a politician stayed behind to fight as part of the conscription. Needless to say, she had her fair share of heart-tearing subject matter.
Designers are artists, and artists rarely separate their inner struggles from their work. In Bevza's case, her inner struggles just happened to be one that many others are still going through.
In speaking to AFP, she shared that the day of her show 'Fragile Motherland', unveiled on Wall Street in an abandoned office, marked the 202nd day of the war.
She further shared that her Spring 2023 Ready-To-Wear collection was about protection. Protection of land, and the opportunity to live "in peace" of those lands.
Her show recalled her voice, a massive yellow and blue flag and a moment of silence for the lives lost.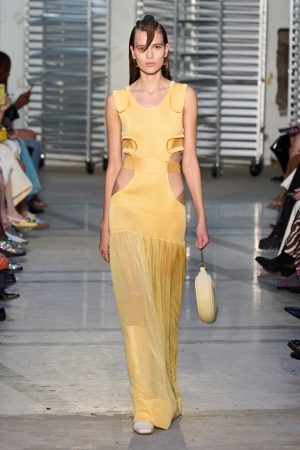 Bevza's collection focused on wheat — one of the direst issues that has affected her home country since the invasion and much of the world beyond, as local and global wheat supplies were thwarted.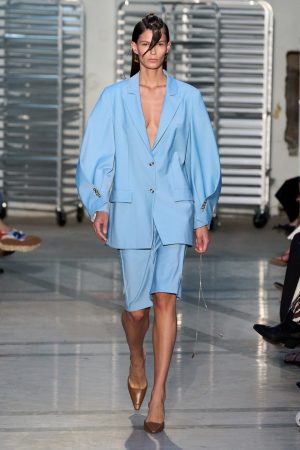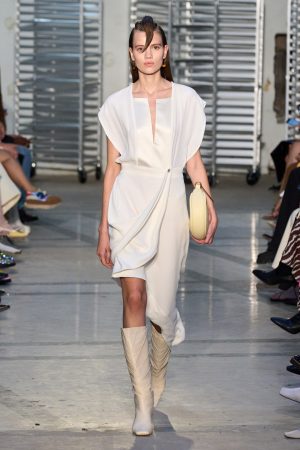 Vogue shares that literal loaves of bread marked corners of the space; a pointer to the tonnes that were trapped in the country, per BBC.
As Bevza shares, bread is an incredibly important part of Ukrainian culture, even when proposing.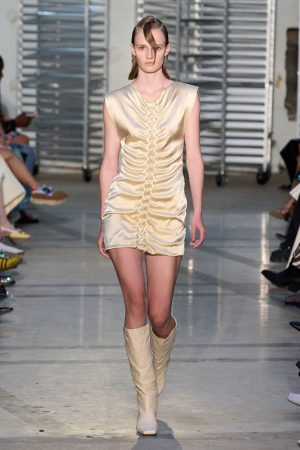 Grain turned into spikelet jewellery. Gold was exchanged for black to represent the plethora of burnings.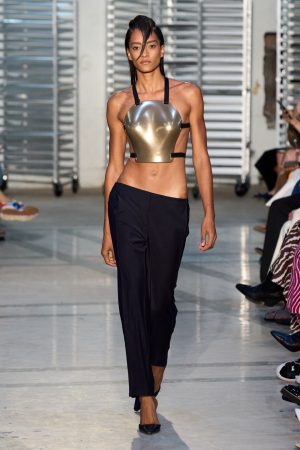 Silk turned into a memory of how Ukrainian women would wear their skirts in the past.
In an industry many take often incorrectly as vain, Bevza's show reminds us of the messages the clothes on our backs have the power to send, and if done correctly, spur the power of change.
ALSO SEE: 
Marc Jacobs' latest Heaven collection has all the stars aligning
All Images: Vogue Runway