Lips are getting more and more attention these days as mask regulations slowly relax and we remember what we missed. In our predictions of The Top 5 Makeup Trends That Will Be Everywhere in 2022, bright lip colour was right up there. Joyous hues of celebration are totally IN. Plus, is there anything in your makeup collection that brings about confidence like a bright lip colour?
How A Bright Lip Colour Can Boost Your Mood
According to international make-up artist, Jen Evans, 'A bright lip colour expresses an empowered persona of strength. You put it on and you immediately feel more confident than you did without it.'
And what's more? There's scientific proof of the mood-boosting effects a swipe of bold lipstick has, too.
A study conducted by the Edith Cowan University revealed that in a survey of  300 female participants, a whopping 253 reported that wearing lipstick made them feel 'very confident.'
One participant, aged 37, noted, 'The rest of you may not be well-groomed, for example, hair and nails can be a mess but with your lipstick on, you don't care!'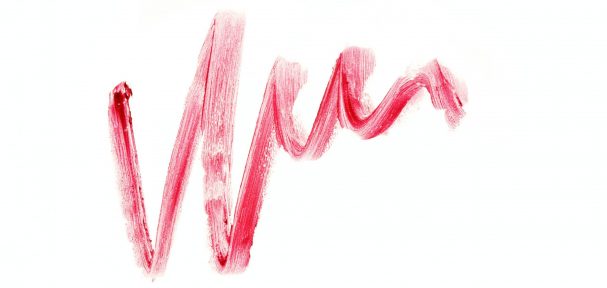 ALSO SEE: How To Anti-Age Your Smile
Wearing a bold lip colour is not as difficult as you might think, you just need to consider the right texture: matte will give you a rich pigment and staying power, while a glossy finish is less of a commitment.
Confidence-boosting lip colours
Feeling anxious? Swipe on one of these bright lip colours and transform your mood!
Red
Classic, glamorous and effortlessly-chic, red is synonymous with feelings such as love, passion and excitement.
Red looks best when applied in a matte texture. Try Catrice Demi Matt Lipstick in Rouge Làlà, R65; local brand Swiitch Beauty #AirMatte Lip Crayon in Supreme, R150.
Pink
Bright, vibrant and happy-go-lucky, pink evokes emotions tied to femininity like compassion and kindness.
For a muted look, try a warm, petal pink like MAC Powder Kiss Lipstick in Sexy but Sweet, R300; or if you're in the mood for something more striking, try L'Oréal Color Riche Satin Lipstick in Oui, R180.
Orange
If you want to make a statement, then orange is the colour for you. It's a vibrant, energetic and artistic colour that can easily up the 'cool factor' when paired with an otherwise neutral make-up look.
Smashbox Always on Matte Liquid Lipstick in Thrill Seeker, R395, is a flirty shade with tons of staying power, while Bobbi Brown Crushed Lip Colour in Sunset, R500, is simply striking.
Burgundy
Burgundy is a mixture of brown and red with a hint of purple; making it a strikingly rich hue that oozes the feeling of both luxury and mystery. With the 90s back in fashion this one is right on trend!
Try the colour in a trendy grape shade with a high-shine finish like MAC Patent Paint Lip Lacquer in Polished Prize, R345; or opt for a cream finish like Maybeline Superstay Ink Crayon in Settle for More, R136, which is easier to pull off.