Having a hard time finding products for some of your skin concerns? Look no further, we've curated the perfect QMS product list that will help tackle all of your unique skin concerns!
Dry Skin
QMS advises using a nourishing and rich cream to alleviate dryness with flaking and sleeping with a cream mask three times a week.
Antioxidant Day & Night Cream is an intensively moisturizing cream suitable for dry and stressed skin. Highly effective ingredients ensure optimal moisturization. Contains Resveratrol to help prevent cell damage caused by free radicals. Protects dry skin from irritation and leaves the skin smooth, healthy, and full of vitality.
Power Firm Mask is a nourishing and soothing face mask suitable for dry skin. The 24-hour effectiveness hydrates the skin and is largely due to the valuable properties of active ingredients. Botox-similar ingredient helps to relax facial muscles and reduce fine lines. Intensively moisturizing mask with immediate skin improving effects.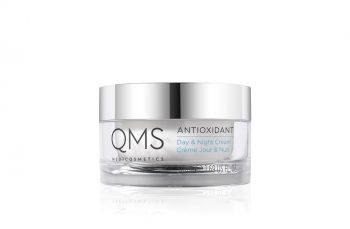 Antioxidant Day & Night R1,945.00
Oily Skin
QMS suggests a gel cleanser and fruit acid exfoliator for oily and problematic skin.
EpiGen Pollution Detox Cleansing Gel is an ultra-mild, rinse-off cleansing gel, that helps to purify the skin and provides a gentle exfoliation without tightening the skin. Infused with a gentle blend of Mandelic and Lactobionic acids, it delivers deep cleansing and gentle resurfacing to the skin, working to extract dirt and impurities to leave the skin completely clean, without tightness. 
Active Exfoliant 7% Sensitive is a highly effective fruit acid exfoliator for problematic skin. Fruit acids and enzymes remove dead skin cells and stimulates new cell production. Contains a natural probiotic and anti-inflammatory complex to clear blocked pores and refine the skin's appearance. Safe to use daily on the skin and in addition to the face can be used for the neck and décolleté.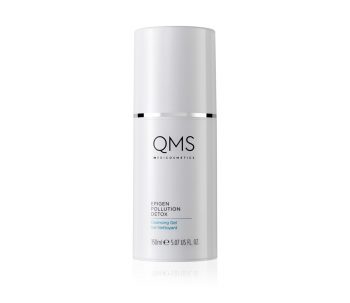 EpiGen Pollution Detox Cleansing Gel R920.00
Aging Skin
QMS proposes a collagen rich skincare routine to maintain a youthful glow.
Clinically proven to reduce signs of aging by 42%, increase hydration by 264% and improve elasticity by 28% in just 12 weeks. The Collagen System has been designed to support the skin's renewal and deliver a youthful, healthy appearance, while protecting the skin's barrier.
Collagen Recovery Day & Night Cream is a high-performance moisturizer formulated to restore menopausal skin that is missing vital nutrients. Aging can impact the levels of the skin's natural components, affecting its glow, firmness, and overall vitality. This cream is formulated with carefully selected ingredients that help to stimulate the skin's regeneration, increase skin density, and reduce the appearance of fine lines and wrinkles.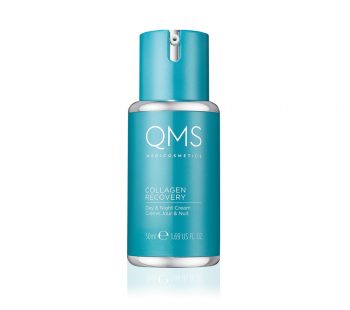 Collagen Recovery Day & Night Cream R3 150,00
Damaged Skin
QMS recommends products based on epigenetic science.
EpiGen Pollution Detox is an anti-pollution serum promoting youthful radiance. It has been specifically formulated to address skin damage caused by pollutants within the atmosphere. Its high-performance ingredients combine to accelerate the regeneration of the skin, activate the cellular detox process, and increase the cells resistance to stress.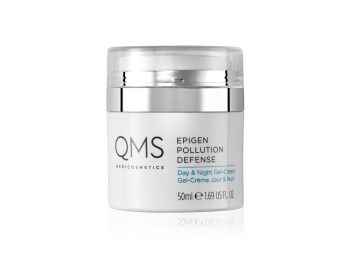 EpiGen Pollution Detox R2 500.00
EpiGen Pollution Rescue is a revitalizing, firming, and smoothing micro-foam mask. Allows the skin to 'recharge its batteries' for a radiant, healthy and youthful appearance. Improves skin firmness, elasticity and has an immediate 'Botox-like' effect.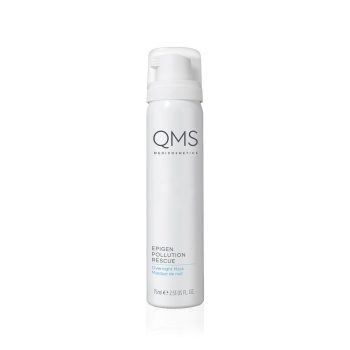 EpiGen Pollution Rescue R1 500.00