Founded 30 years ago by the French entrepreneur Aliza Jabès, NUXE is a pioneering brand in natural-origin cosmetology. Formulated and produced in France, contributing to respect
for nature, NUXE skincare and fragrances meet pharmaceutical network standards while remaining in touch with women's desires. Little everyday pleasures, their addictive textures and scents evoke a real emotional response. Here's what the NUXE skincare hamper consists of…
1. NUXE Crème fraîche de beauté 48hr moisture SOS rescue mask
This SOS moisturising mask with plant milks and hyaluronic acid is an infusion of freshness and well-being for very dry skins. This face mask provides 48-hour hydration, soothes and protects the skin from pollution. Sensations of tightness are reduced; the features are relaxed. Skin instantly feels fresh, soft and comfortable.
2. NUXE rêve de miel ultra comforting face balm
This rich face cream with Honey, Propolis and Precious Oils provides intense nourishing, soothes and repairs the skin while protecting it from external aggressions (wind, cold, etc.). Skin's suppleness and infinite comfort are restored. Rough areas of skin, redness and sensations of irritation and tugging are reduced.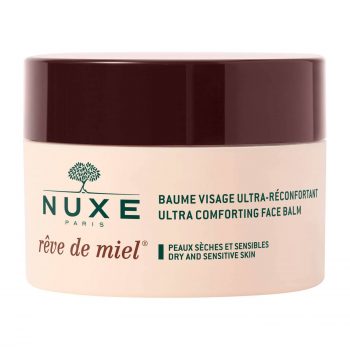 3. NUXE Huile Prodigieuse Riche multi-purpose nourishing oil
This nourishing oil brings very dry skin the inimitable pleasure of Huile Prodigieuse® in an enriched version for even greater comfort. A product to nourish your glow for beautifully soft skin and reconnection with your senses. It nourishes and repairs the face, body and hair in a single step, leaving no oily finish thanks to its rich ultra-sensorial texture with a non-oily and non-sticky finish. Its addictive sun-kissed scent of warm sand holds the promise of radiant sensuality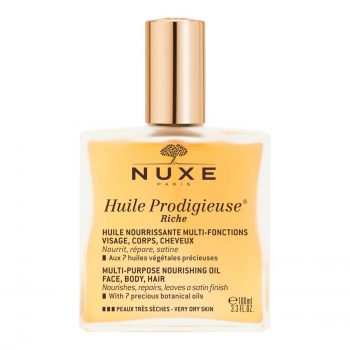 4. NUXE Crème fraîche de beauté 48hr moisture skin-quenching serum
This ultra-refreshing moisturising serum intensely hydrates very dry skins. Thanks to its unique combination of plant milks and hyaluronic acid, this concentrated treatment provides 48-hour hydration**, soothes and protects the skin from pollution. From the very first application, feelings of discomfort are reduced. Skin is fresh, soft, full and radiant.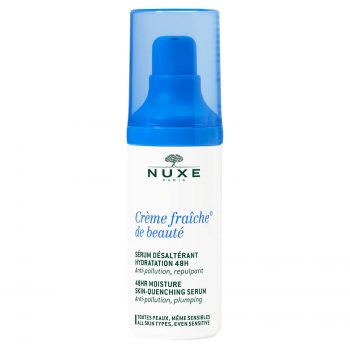 5. NUXE rêve de miel lip balm
This nourishing lip balm is made with honey and precious oils to helt soothe and repair chapped lips and keep them moisturised.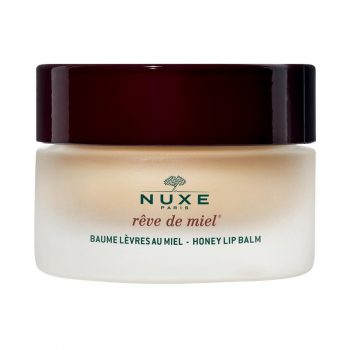 Shop NUXE products in select Woolworths, Truworths & Foschini stores, and online at www.orleanscosmetics.co.za
ENTER NOW!
Simply fill in the form provided below:
Disclaimer: Ts&Cs apply | Competition ends on the 30 April 2022