M.A.C X Whitney Houston honours the ultimate beauty icon, a limited-edition collection inspired by Nippy's favourite products gearing up toward the release of the highly anticipated biopic, 'I Wanna Dance with Somebody'
"My mother taught me beauty really lives in places like a smile."
There is fame—and then there is Whitney Houston. As one of the top pop/R&B artists of the 20th century, Whitney's music receives no shortage of deserved accolades. Now, we're celebrating her iconic style and beauty with a limited-edition makeup collection, simply and singularly named 'M.A.C x Whitney Houston'.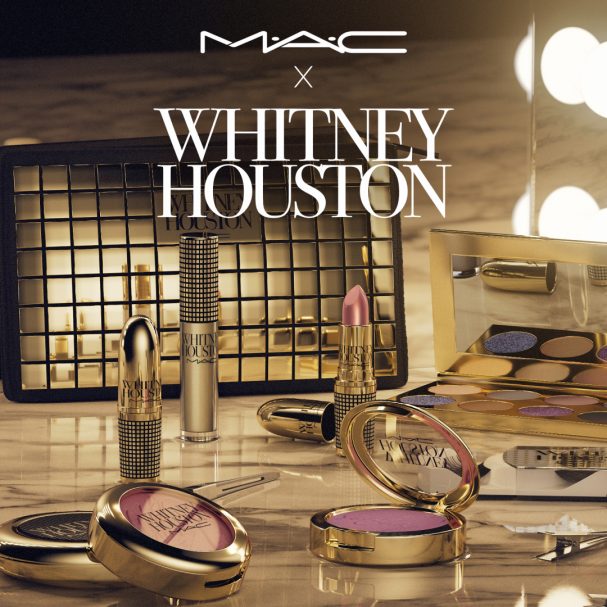 "Whitney was always a champion of women feeling beautiful, whether it was a major event or just for everyday wear," Pat Houston, Executor of the Estate of Whitney E.Houston, says. "Our work with M.A.C is about creating a line that can meet all of those needs. The line will be true to the eye and lip colours that she loved to work with."
Fabulousness Personified
Whitney's particular take on beauty was fabulousness personified and still holds relevance to this day: dewy skin, vibrant red lips, doe eyes and precise makeup application to amplify her heavenly bone structure.
"Whitney loved working with colours on the lips and eyes—that iconic red lip was always a favourite of hers," Pat confirms. Whitney's beauty was utterly feminine but always strong—striking and original, although never alienating. Whitney wore it all with a swagger and attitude that cemented her as a next-level style queen whose beauty look epitomised her position as a top artists.
Standing behind creativity, conviction and exceptional craft is at the heart of the M.A.C's DNA.
M.A.C shares that it is honoured to partner with the Whitney Houston Estate to celebrate her as a beauty muse who shared their passion for glamour.
View this post on Instagram
"This collection captures the hues and finishes that were essential to Whitney's most memorable looks," says Fatima Thomas, M.A.C Senior Artist. "In a collection this sophisticated, there's something for every beauty lover."
The pout
Whitney's signature pout is at the collection's heart, with four lipsticks that run from her amped-up neutrals and kissable pinks:
To a duo of deeply pigmented hot reds and golds:
All are ready to be worn alone or layered to achieve Whitney's beloved high-gloss lip looks.
It's all in the eyes
As for eyes, it's all about a palette of eight shadows that goes definitive on Whitney's smoky stare. Ranging from the perfect bone beige, carbon black, taupes, browns, greys and molten metallics, these smouldering stalwarts are all you need to achieve Whitney's memorable glam eye look. And, to bring on Houston's famous glow, a pair of Shimmer blush shades and golden bronze Extra Dimension Skinfinish hue have been formulated to level up on the marquee-worthy shine.
'I Wanna Dance with Somebody'
Proudly supported by M.A.C ,Sony Picture's musical biopic celebrating the life and art of Whitney Houston, I Wanna Dance with Somebody, hits theatres on 23 December, 2022.
The voice was all hers. The look is all yours. Celebrate your own moments in time with this colour curation inspired by the shades worn by Whitney herself – along with all-new products to honour her everlasting legacy. Command the stage – or simply the room – with this stellar collection – perfect for the star that you are.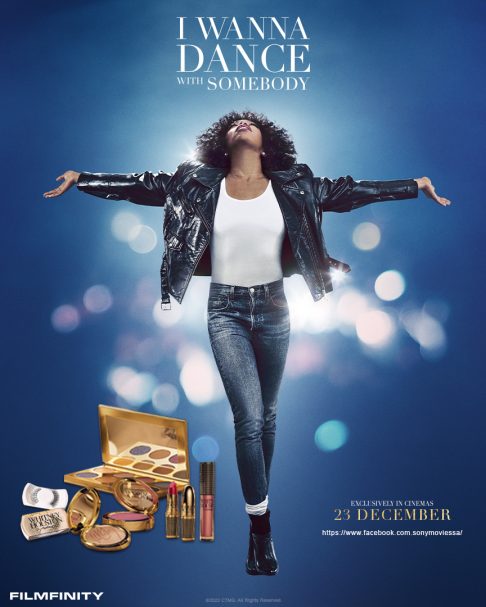 British actress Naomie Ackie will take on the role of Whitney, whilst Hollywood favourite Stanley Tucci portrays the legendary producer and friend of Houston's Clive Davis. Davis himself is closely involved with the film as its executive producer and it was Davis who discovered and signed the young singer when she was only 19 years old.
Excited? Stand a chance to win!
One lucky entrant will win a gorgeous beauty and movie hamper in honour of queen Whitney's biopic:
1 MAC WH collection lipstick
1 WHC lipglass
1 WHC Eyeshadow Palette
1 WHC Lashes
1 WHC Make-up Bag
1 WHC Blush
1 Extra Dimension Skin Finish

AND
An I Wanna Dance with Somebody(IWDWS) movie hamper:
1 IWDWS Water Bottle

1 IWDWS Sleep Mask

1 IWDWS Notebook

1 IWDWS Totebag

1 IWDWS Wireless Earbuds
Total prize value: R5030
How to enter:
To enter, simply complete the entry form below, follow @womanandhome_sa on Instagram and like our M.A.C X Whitney Houston post there!
Don't forget to tag a friend who would love the chance to win this prize.
Note: The competition will run until 31 December. Ts and Cs apply.
Feature Images: 
Left:  @randeestnicholas
Right: @maccosmeticsafrica