Smooch, the brainchild of millennial mom Alisha Ramasar, took lockdown as an opportunity to rethink her career path (in advertising, marketing, and media) and launched a proudly South Africa skincare brand that is affordable, cruelty-free, and focusses on natural treatment-based products. While most of us were perfecting our banana bread, Alisha was working hard to launch her business venture and succeed in the beauty industry. 
We love supporting local and with Smooch it's easy, from the modern packaging, slick website, to the affordable price tag and most importantly the good quality, effective ingredients. It's also cruelty-free, always a win in our eyes. 
Try: Honeymoon Glow (no wedding required) The Brightening Serum! A serum with vitamin c which brightens, hyaluronic acid for hydration, and vitamin E to even out skin tone and reduce signs of aging.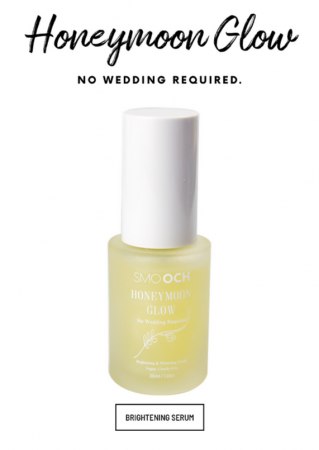 Product: Honeymoon Glow, The Brightening Serum | R499 
Written by Jade Leggat-Smith 
{Image by Pexels]