Have you tried A1 Fruit Water, a new range of premium natural sparkling waters, infused with real African fruit? The natural sparkling fruit water drink comes in three flavours – Mandarin, Lemon and Grapefruit.
A1 Fruit Water is made by infusing fresh sparkling water with a splash of real African fruit, creating a healthy, tasty and refreshing drink that is pure natural hydration. They are sugar-free, zero calories, sweetener- and preservative-free, and their promise is a sparkling fruit water that can be enjoyed guilt-free all year round, at home or on the go.
Proudly South African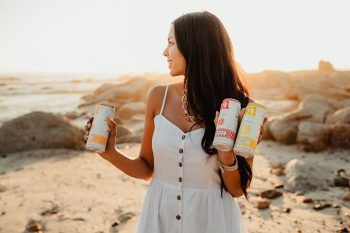 A1 Fruit Water is proudly sourced and produced in South Africa. The natural fruit infusion and flavours found in A1 Fruit Water are captured as a by-product during the fruit juice process. The fruit water extraction technology used by A1 is how the distinct natural and refreshing flavours are infused into A1's sparkling water range. This simply means all the amazing aromas and flavours are captured from real African fruit that would normally go to waste, further enhancing A1 Fruit Water's commitment to supporting innovative local manufacturing, local produce and championing a better South Africa.
Reach for #HydrationbyNature
A1 Fruit Water has national ambitions but has launched with a focus on the Western Cape and Gauteng Provinces. Products can be found on shelves at Pick n Pay, Spar, other independent retailers, as well as online on Takealot.
For more information on A1 Fruit Water, visit: www.a1fruitwater.com.  
Follow A1 Fruit Water on Instagram and Facebook: @a1sparklingwater #HydrationByNature
RRP: R339 per case or R15.99 per unit
Available at Pick n Pay and other retailers or shop online at Takealot